Prom 2019: All Dressed Up With Somewhere to Go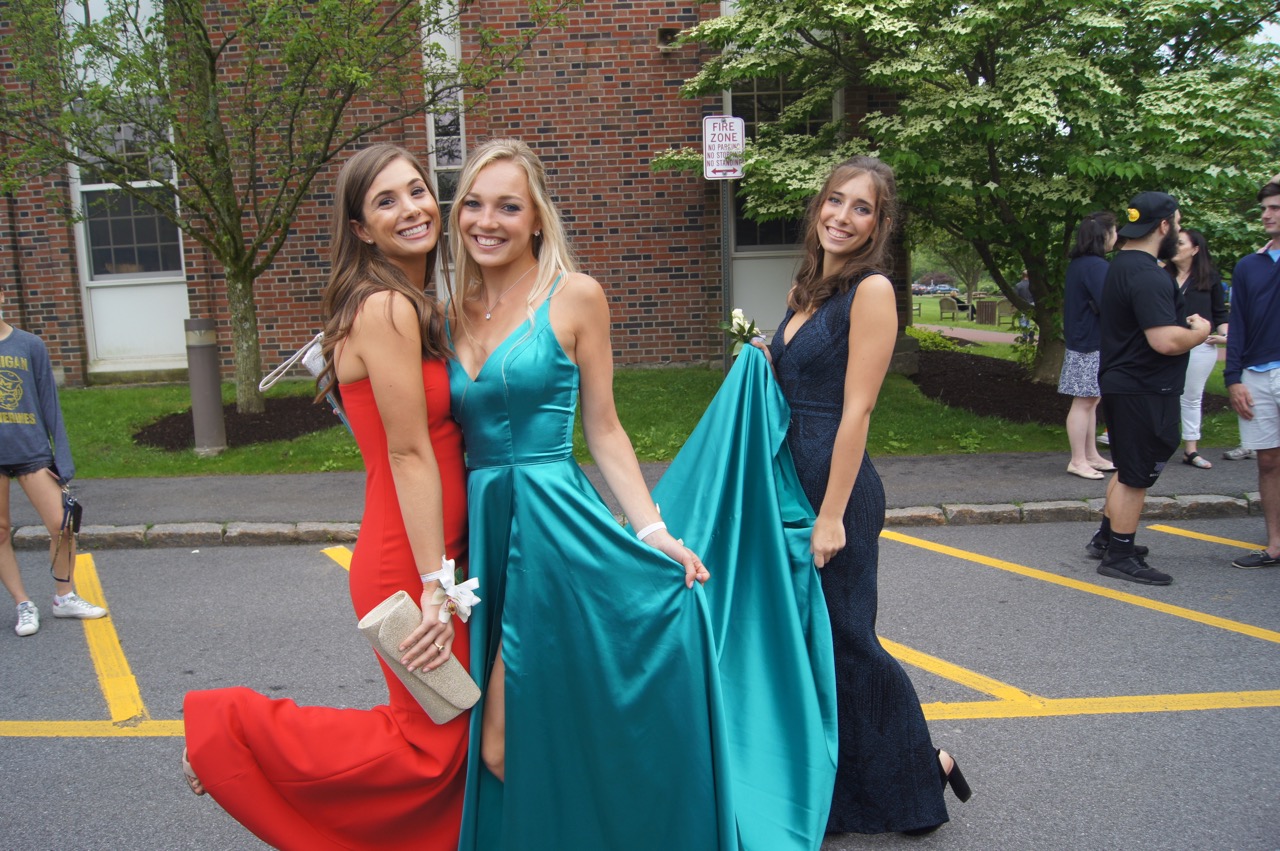 The resplendent Class of 2019 looked proud and beautiful at the red carpet celebration before the school prom on Thursday May 30.
This year the style was long, solid colored gowns, many in deep jewel tones,that produced stunning photos. Many of the dresses were strapless or backless and featured revealing v-necks that plunged to the waist.
Poopualr with the girls were floor length gowns in sapphire blue, ruby red and emerald green, with others in pinks and purples. While some were adorned with sequins, there were no floral patterns Many of their dates sported handkerchiefs and bowties to match their dates gowns. Also fashionable among the boys were velvet or cloth loafers.
Though rain threatened all day, the lucky Class of 2019 was able to enjoy their hour outside – with drops holding off until they boarded the buses to Glen Island Harbour Club for their prom party.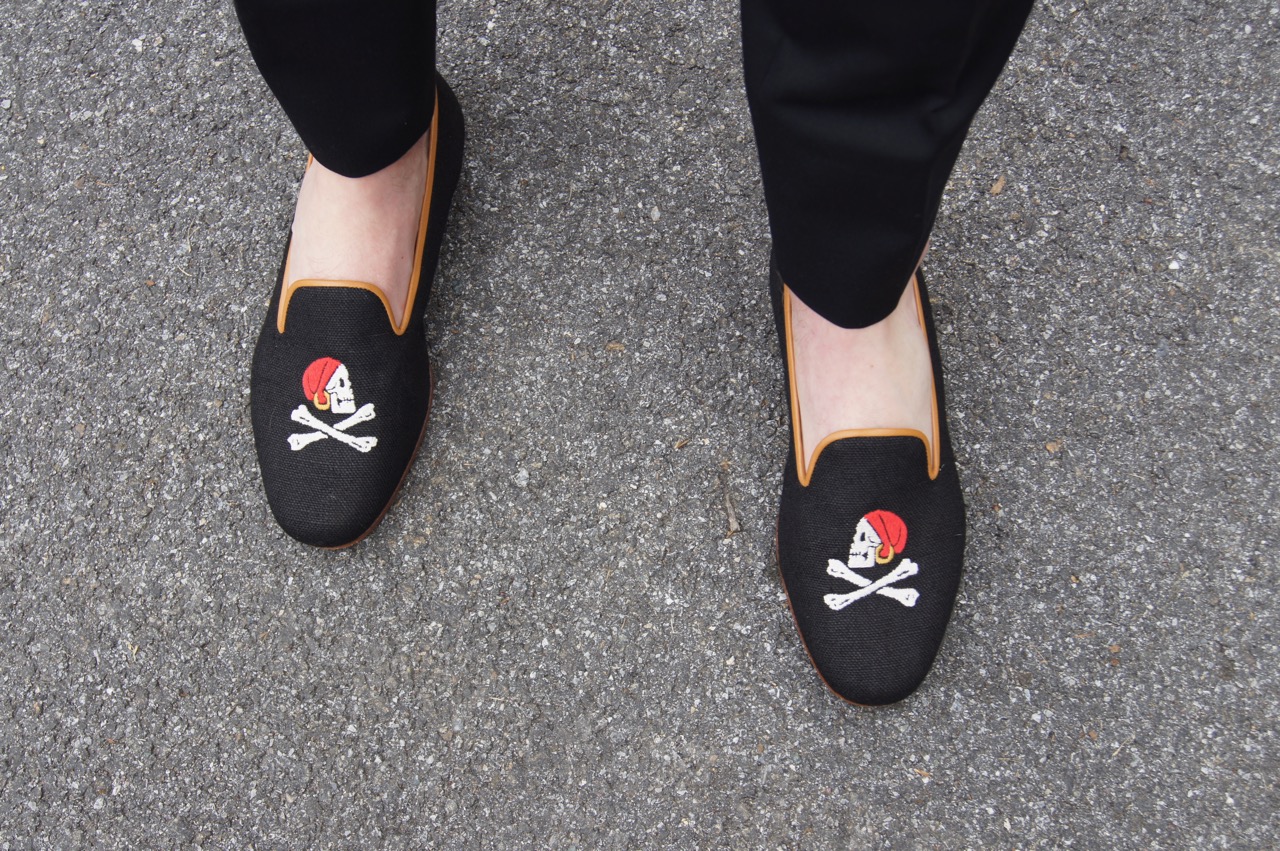 Teachers got into the act too with Steve Bogardus sporting a tux. We found class advisors Lauren Barton and Eileen Cagner happy and excited to head off to the prom.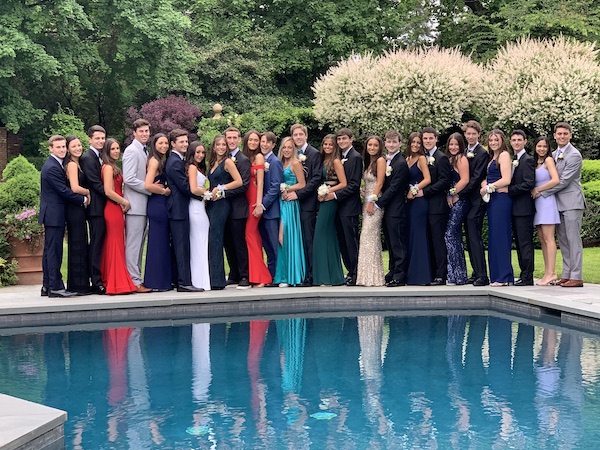 Some began the event at a private pre-prom party.
Check out these photos from the red carpet – and if you would like to add a photo of your prom attendee, email it to scarsdalecomments@gmail.com.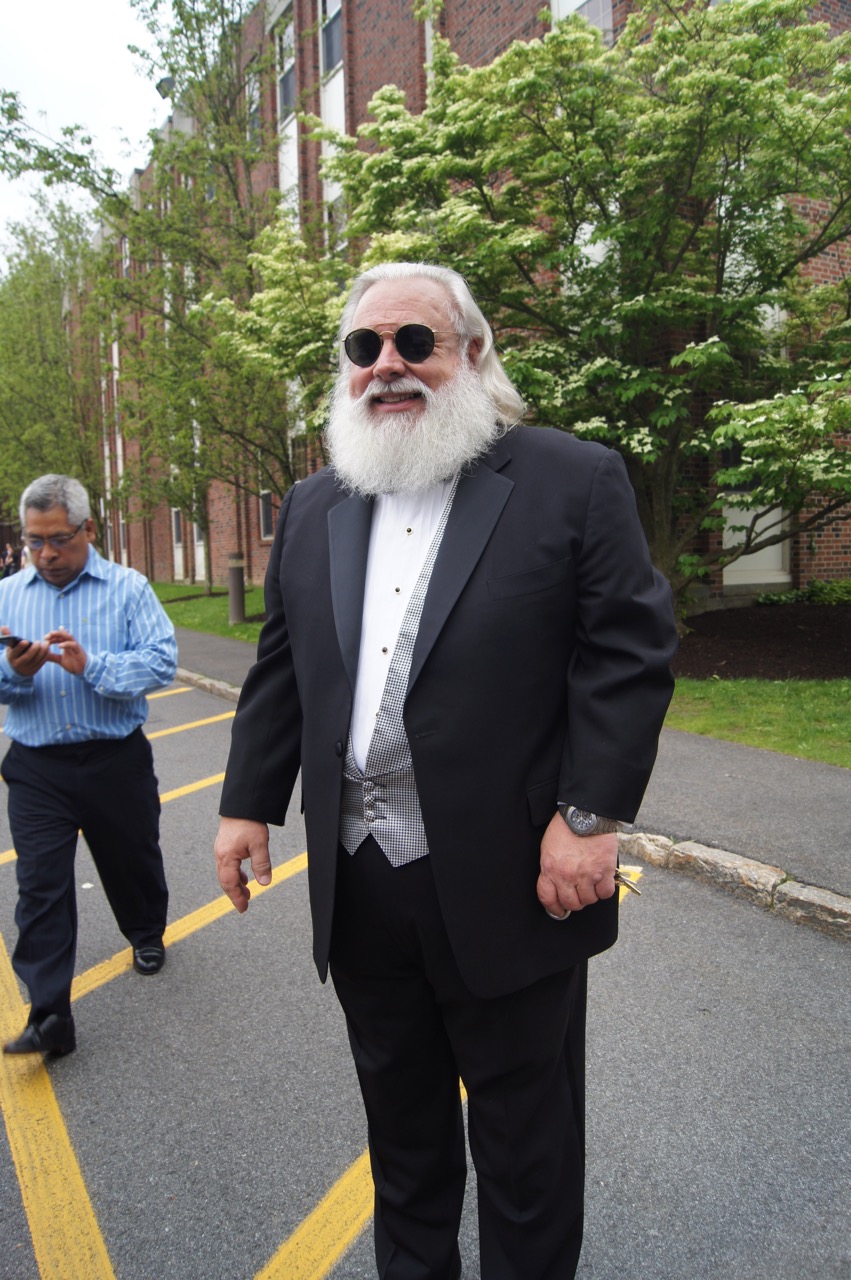 Teacher Steve Bogardus in his tux.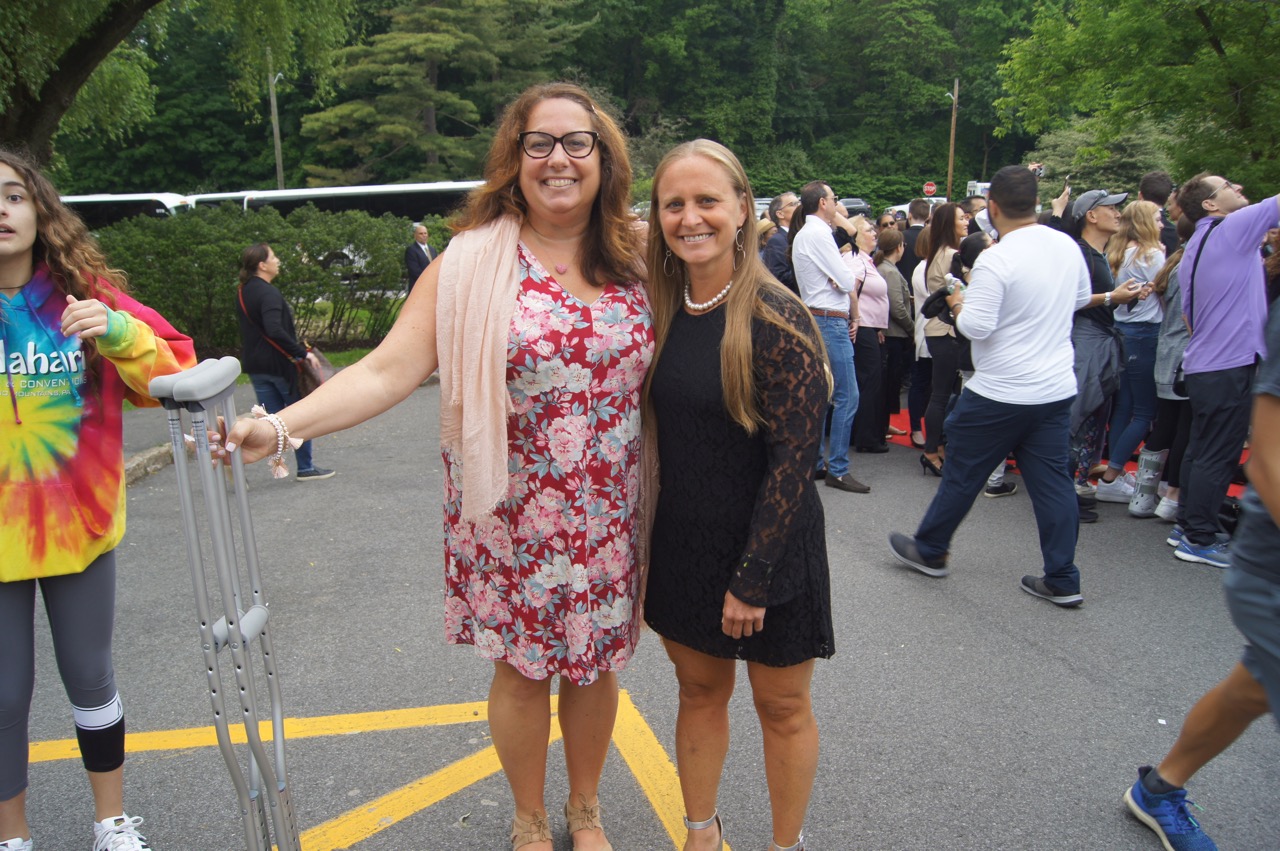 Class Advisors Eileen Cagner and Lauren Barton were ready for anything.