A Full Week of Events to Celebrate Raider Pride at Scarsdale High School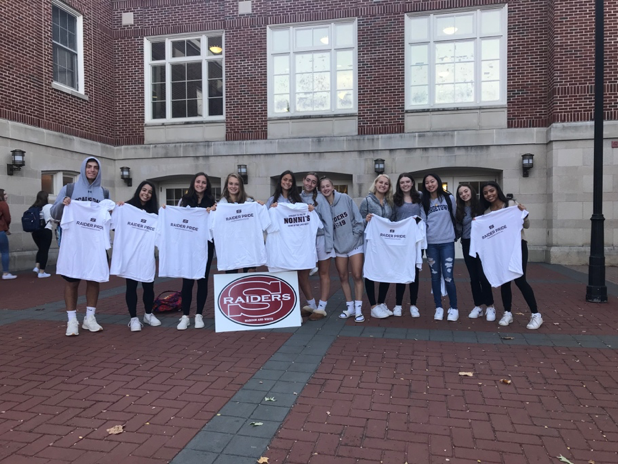 Maroon and White kicked off its Fall Raider Pride Week on Tuesday morning October 15. Raider Pride Week will culminate with Friday night's Homecoming Football game versus Mamaroneck at Dean Field.
Raider team captains, cheerleaders and Maroon and White Board members were located at several building entrances and handed out hundreds of free Raider Pride/ Nonni's late night tee shirts to students as they entered the high school Tuesday morning.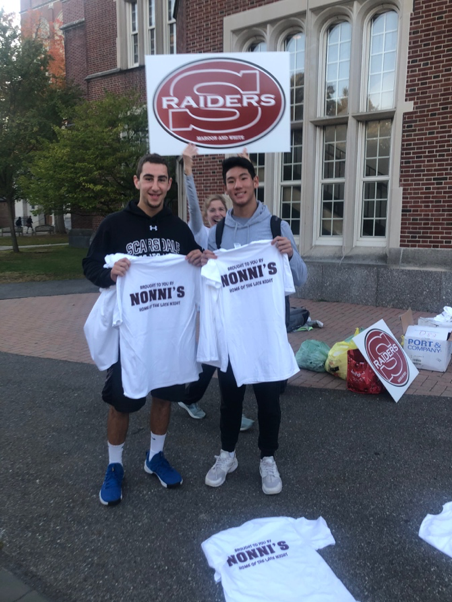 Raider Pride continues with healthy snacks being provided after school by the gym entrances on Wednesday and Friday afternoons and the distribution of Maroon and White cookies on Thursday.
Additionally a latex free balloon arch will be available for photographs of senior athletes in the hallway outside of the gym. Any teams wishing to arrange for senior group pictures can do so this week.
Finally, Friday night's homecoming football game will be a black out. All fans are asked to wear black attire to the game. Maroon and White will be selling new black attire as well as other Maroon and White merchandise in school on Wednesday and Thursday during lunch outside of the cafeteria.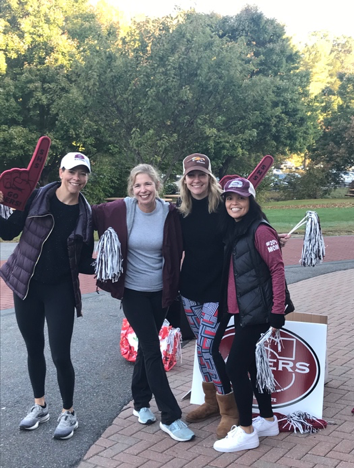 Home Varsity Games This Week

Tuesday
Girls Varsity B Tennis vs. Maria Regina - SHS - 4:15 pm

Wednesday
Varsity Field Hockey vs. Ursuline - SHS - 4:30 pm
Girls Varsity Volleyball vs. Ursuline - SHS - 4:30 pm
Girls Varsity Swim & Dive vs. Sleepy Hollow - WCC - 4:45 pm


Thursday
Boys Varsity B Soccer vs. Mount Vernon - Quaker Ridge - 4:30 pm
Friday
Girls Varsity Soccer vs. Mount Vernon - Scout Field - 4:30 pm
Varsity Football vs. Mamaroneck - SHS - 7:00 pm


Saturday
Boys Varsity Soccer vs. Mamaroneck - SHS - 6:00 pm