Scarsdale Hosts Basketball Players from Canberra, Australia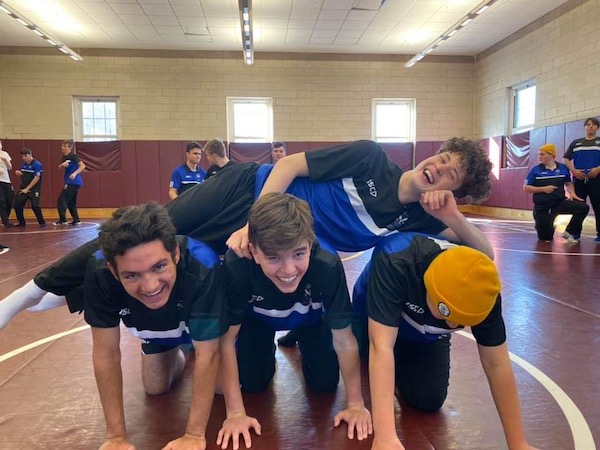 On December 18, 2019 Scarsdale High School families hosted 26 student basketball players from St. Edmund's College in Canberra, Australia. These players ages 14-18 years old, toured the United States and Canada during their summer holiday and played and practiced with several high school teams who hosted them in homestays.
The St. Edmund's students started their trip in Vancouver then went on to Chicago, Philadelphia, Washington, D.C. and New York. While in Scarsdale the team received a tour of the high school facilities including the Learning Commons, the Design Lab, the iLab and the Fitness Center.
The players met up with their host students and either participated in basketball practices or watched their games. Several of the Australian students were able to attend a Scarsdale Varsity Ice Hockey game.
Later that evening St. Edmunds players scrimmaged against the JV teams and shared a much anticipated dinner of New York pizza at the high school along with the Varsity players. They then had a home stay where they interacted with their host families and shared interesting aspects of life in Australia. The following morning many of the boys enjoyed an American breakfast of bagels then shadowed their host students during their morning classes before departing for a day of shopping in NYC.