SBNC Announces Two School Board Candidates: Budget Vote Delayed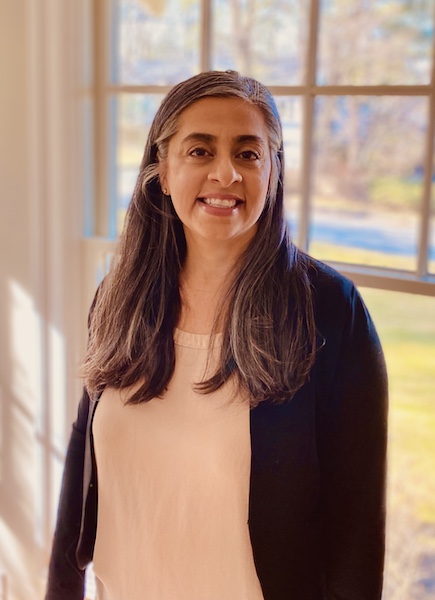 Amber Yusuf(This information was sent to us by the Scarsdale School Board Nominating Committee) As the 2020 School Board Nominating Committee (SBNC) has completed its nomination of Amber Yusuf and Robert Klein for election to the Scarsdale Board of Education, I thank the members of the SBNC for their dedication, thoughtfulness, and diligence in performing this important civic responsibility. I also thank all of the applicants. Scarsdale benefits when so many talented citizens are willing to present themselves to the SBNC each year, as well as from the efforts of an engaged SBNC.

Our community created the SBNC to nominate school board candidates who will work to maintain and enhance the quality of education provided by the Scarsdale schools. This year the SBNC was composed of 30 voting members (elected from each of the five elementary school areas) and one non-voting member. Pursuant to its governing resolution, the SBNC judges and selects candidates "solely on their qualifications to serve the community."

If elected to the school board Amber and Bob will assume their roles on the School Board for three-year terms effective July 1 (barring additional Executive order). The SBNC is grateful to the talented and engaged citizens who were willing to put themselves forward to serve on the Board of Education. All current voting members of SBNC will sign the nominating petitions once the election directives have to given to the district.

The Candidates
The SBNC strongly endorses Amber and Bob for election to the School Board. These two qualified candidates will bring different backgrounds and experiences to serve the community, and share a deep commitment to maintaining the excellence of the Scarsdale schools and serving different constituents.

Amber Yusuf
Amber has been a resident of Scarsdale for over 11 years, making many contributions to civic life here. She and her husband, Inder, have 2 children who attend Scarsdale Middle School. She's currently a board member on The League of Women Voters, a member of the Scarsdale Bowl Committee, a volunteer consultant at TAP (The Accelerated Project,) co-chair of PTA-sponsored STEAM Day, and a previous member of the Citizens Nominating Committee. Amber has served as PTCouncil President, PTA President at Heathcote School, chair of After School Club and many more roles.

In her most recent professional experience as Director of Operations for G2 FT, she advises small financial companies how to best utilize their tax strategy software. She possesses a great capability in seeing the big picture, and is able to sift through loads of information and extract the important and fine details. She makes the most complex issues digestible to everyone making her a unique and ideal candidate for our school board.
Through Amber's various civic roles, she is extremely knowledgeable about our community. She is well-respected by those who have worked with her. She has a keen awareness of both local and global issues, and is incredibly open-minded, intelligent and genuine in all she does. Amber Yusef is vested in Scarsdale – particularly in our school district and is willing to devote the time and energy to be a conscientious and effective member of the School Board.
Robert Klein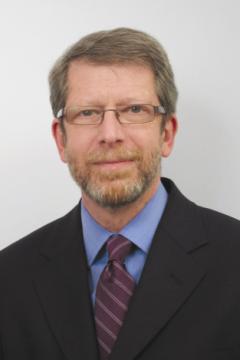 Bob KleinBob Klein
Bob has been a resident of Scarsdale for 34 years. He and his wife raised two children who graduated from Scarsdale High School and are now raising families of their own. Bob's career as an architect occupied his earlier life but he was an engaged parent, serving for 4 years as a local Boy Scout den leader. He also served two (non-consecutive) three-year terms as president of his religious congregation. Bob's career in architecture is particularly interesting as it relates to his candidacy on the Board of Education. A significant portion of his professional experience was in the "pre-planning" end of the business. Bob's job was to interview clients, listening carefully and critically to their needs and hopes, and to establish the parameters for successful efforts. Basically, Bob helped ensure that large scale and complex projects would meet the client's needs – perhaps even in ways that they didn't anticipate. In addition, Bob has shared these skills with architecture students and other professionals teaching at Harvard, Cornell, Columbia and other institutions. This sort of "first principles" / "blank-slate" approach, attention to detail and experience in creative and collaborative problem solving is the sort of mind-set and skill-set that will be valuable as part of the School Board Team.

Bob, now retired from firm practice, has devoted time to several interesting hobbies and philanthropic pursuits. He is a founding member of Neighbors for Refugees, an organization committed to welcoming, protecting and advocating for refugees in our community and abroad. And after taking pottery classes, Bob was asked to join the board of the Clay Arts Center in Rye, where he has now served with distinction. Bob Klein, an 'empty nester' and a lifelong learner, remains devoted to student success and education and will serve the community with his valuable skills and perspective.
The School Board Nomination Process
The SBNC nomination process involves several stages.
First, the SBNC initially heard current school board members' views on the role and structure of the school board, the school board's relationship to various stakeholders, the roles and responsibilities of board members, and the anticipated challenges and opportunities for the school board during the next three years.

Second, SBNC members then sought potential board candidates through public appeals and by recruiting committed community members. All qualified candidates are encouraged to apply. Each interested applicant submitted a biographical form and presented orally to the SBNC in the late winter.

Third, pursuant to rules of procedure, committee members conducted due diligence by confidentially contacting dozens of people outside of SBNC for their input about the candidates' qualifications to serve the community. In order to get a complete view of the applicant, SBNC members contacted references provided by the applicant. Committee members then reported relevant factual information to the other committee members, who were instructed to keep open minds and listen to one another carefully.

Finally, the committee discussed the qualifications of all proposed candidates fully and candidly before taking a vote, and voted by secret ballot to fill each vacancy in turn. This year's SBNC members were devoted to the process despite the challenges presented by the current pandemic restrictions.

As per a vote of the committee, meetings and deliberations were conducted by Zoom (digital conference platform) and voting was conducted using Google polling. Using this available technology, the process was serious and focused, with respect for differing opinions.

Discussions and deliberations regarding candidates are confidential in order to encourage people to apply, protect the privacy of candidates and references, allow for candid discussion among SBNC members, and select nominees based solely upon their qualifications.

For more information about the SBNC and its procedures, visit the "About Us" and "Join the School Board".

Please Participate
Scarsdale is fortunate to maintain a nonpartisan election process for the Board of Education that selects candidates based solely on their qualifications to serve, not on their campaigning abilities or positions on specific issues. Informed and engaged residents willing to serve on the SBNC and the School Board, along with voter participation, help to ensure the highest quality school board leadership. Please consider serving or suggesting other school district residents to fill future vacancies. You can do so at any time by emailing sbncchair@gmail.com
In addition, please consider a donation to the SBNC. The SBNC elections and process are financed by your contributions alone. Donations are solely used for running the SBNC elections and not towards any candidate. Any amount would be appreciated. Please visit here to donate:

Finally, please remember to vote on the school budget and in the school board election on a date yet to be determined by New York State due to the current Coronavirus crisis. When scheduled the election (per Executive order not before June 1, 2020) will likely be at the Scarsdale Middle School between 7am and 9pm.