Popular Sports Commentator Charged with Child Pornography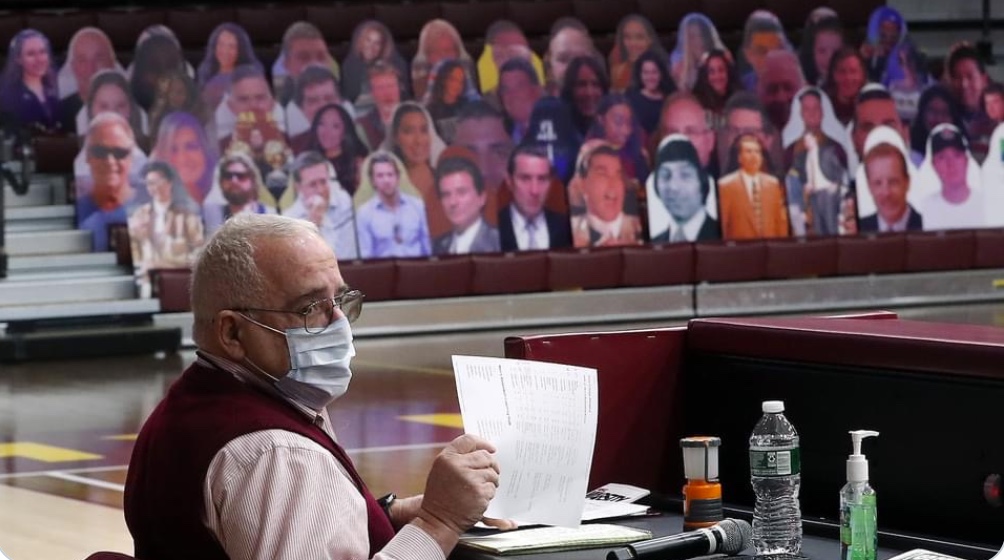 A Somer's man and graduate of Scarsdale High School who served as the announcer at SHS basketball games and as a soccer official at high school games has been charged with Receipt and Possession of Child Pornography by the U.S. Attorney's Office of the Southern District.
A memo from the Scarsdale Schools says Leaf last announced at a Scarsdale game in February 2020 and officiated at a game in October 2020. It says, "The Scarsdale Schools were not contacted by investigators regarding this case, nor were wenotified of the investigation prior to his arrest. We currently have no complaints or other indication that any of our students are involved."
The press release from the Department of Justice alleges that Leaf used Skype to chat with ha 15 year-old victim, posing as Alex Bronson. It says, "During the course of these communications, Minor-1 sent LEAF a video of himself masturbating in the shower and a fully nude photo of himself in a bedroom. In addition, law enforcement officers uncovered almost a dozen images and videos containing child pornography on LEAF's home computer."
Leaf was a long time public address announcer for the annual Section 1 boys and girls basketball championship at the County Center and was enshrined in the Westchester County Sports Hall of Fame. The town of Somers declared November 10, 2017 as Richard Leaf Day. Leaf was also the president of the Westchester-Putnam Approved Soccer Officials Association Inc.
The FBI asks anyone who may have been in contact with Leaf to with information to If you believe they've been in contact with Mr. Leaf, please call 1-800-CALL-FBI or reach them online at tips.fbi.gov.