Middle School Students Encouraged to Stand Up and Be the Change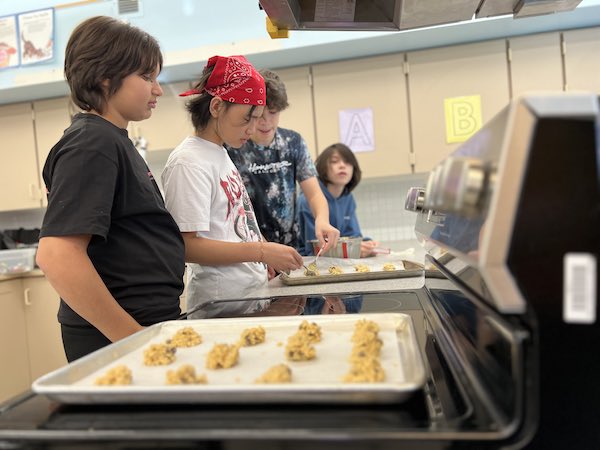 On November 18th students at Scarsdale Middle School took part in a powerful day of learning when the school held its 19th annual Human Rights Day. The day was filled with meaningful human rights based activities, workshops, and keynote speakers all centered on this year's theme of "Stand Up and Be the Change."
As the co-chairs of the event Meghan Lahey, Popham 7 Social Studies teacher and Marci Rothman, Fountain 7 Social Studies teacher explained:
"The 6th graders heard from Brian Williams as their keynote speaker. Brian "is on a mission to inspire kindness movements in schools across the nation. His message is one that calls students to action and creates change." In their quarterly classes, the 6th graders sorted and bagged candy from our candy drive for Hope Community Services in New Rochelle, learned how to be an upstander from 7th graders who participated in a leadership workshop through the HHREC, created art for Creative HeARTS and White Plains Hospital, or met Sandra Neuschotz from MyFace who shared experiences about being bullied due to facial deformities much like Auggie in the book Wonder.
The 7th grade welcomed David Edward Garcia as their keynote speaker. His presentation was "half stand-up, half inspiration, and all POSITIVE!" His objective is to help students celebrate uniqueness in themselves and in others. In their quarterly classes, students sorted and packed the thousands of food donations with Nancy Lyons from Feeding Westchester, learned about Grassroots Grocery - a produce rescue and delivery program based in the Bronx, created art for Creative HeARTS and White Plains Hospital, or met Alia Seraj who spoke about refugee experiences and her work with IRIS CT.
Finally, the 8th graders heard from Duncan Kirkwood as their keynote speaker. Duncan addressed issues relating to social media, self-confidence, and resilience in his funny but honest presentation. In each House, the House Counselors led follow up discussions and activities. In quarterly classes, students heard from SHS students in the Amnesty International Club, learned about social media and cell phone use at the high school, created art for Creative HeARTS, or talked about the importance of healthy relationships with Kayla Stevens from Hope's Door."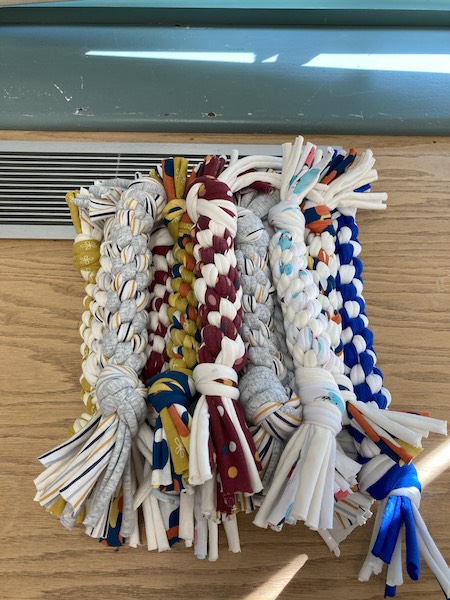 Sixth graders made dog toys to send to Paws Crossed, an animal adoption shelter in Elmsford.With the help of the PTA Community Service Committee and all of the SMS faculty, the co-chairs were able to deliver a truly inspirational day of learning for our middle school students.
Wendy MacMillan is a former teacher and now a proud mom of two, school aged children. With a background in psychology, education, and mindfulness, Wendy has long been passionate about wellness and helping others.