Summer 2023 Camp and Activities Guide for Scarsdale Kids
Monday, 23 January 2023 18:17
Last Updated: Tuesday, 31 January 2023 12:12
Published: Monday, 23 January 2023 18:17
Joanne Wallenstein
Hits: 937
We still haven't had a snow day, but while we wait for winter, summer is quickly approaching. Now's the time to think about what your children want to do this summer – and where they want to do it. We reached out to local programs for kids of all ages and are proud to showcase many wonderful camps within driving distance of Scarsdale. See below for summer camps for preschoolers, elementary age kids, tweens and teens where they can run, swim, play, dance, play music and explore the arts and sciences. There's something to make every child a happy camper this summer.

Check out your options:

Beth El Day Camp (pictured above) in New Rochelle is the place to be for children ages 2-8! Our dynamic program is widely recognized as the best-in-class day camp in Westchester. Beth El continues to be the most fun, most trusted choice for young campers and their parents, year after year. The magic happens from Monday, June 26 - Friday, August 18, 2023. We offer before and after camp care 7am-7pm. Campers love our innovative and age-appropriate activities: the sports, especially tennis, swimming twice a day in the pool, towel service, music, art, nature, STEM, yoga, karate, our delicious lunches, and much more! We are also known for our nurturing environment and commitment to safety. We have the best-trained professional staff and a very favorable child to staff ratio. Whether this is your child's first camp experience or not, at Beth El everything begins with love and ends in fun.
Beth El Day Camp, 1324 North Avenue, New Rochelle, NY 10804, (914) 235-2700 ext. 256, JRockowitz@bethelnr.org

JCC Mid-Westchester offers children ages two and older enriching and enjoyable summer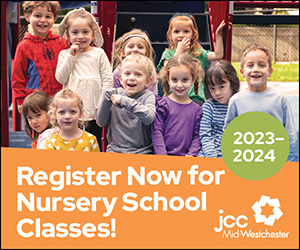 camp programs: Summer Days at the J and Summer Gymnastics at the J. Experienced counselors and caring staff engage campers with a variety of outdoor and indoor activities that spark curiosity and joy.

Contact Brian Symons at symonsb@jccmw.org. Learn more and register at jccmw.org/camps/

Oasis in Dobbs Ferry is a premier Westchester day camp located on the beautiful Mercy College campus overlooking the Hudson in Dobbs Ferry. Children, ages 3 to 16, are invited to take part in activities centered around sports, the arts, nature, daily instructional and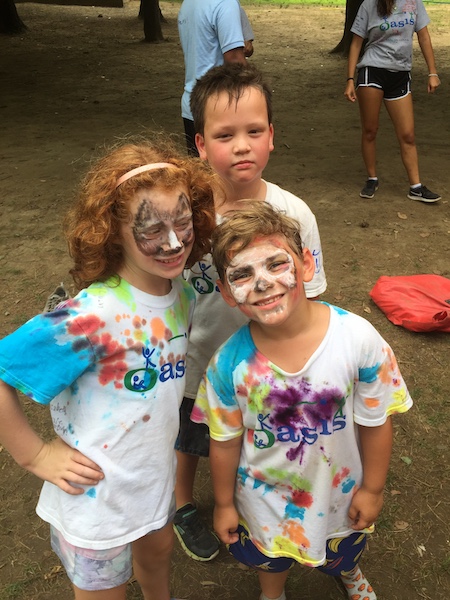 recreational swimming in our own pool, and most importantly, social emotional growth. Offering a variety of camp experiences, Oasis in Dobbs Ferry has something for everyone! The traditional summer camp program includes children grades K-6, Teen Travel & Jr. Teen Travel programs, as well as an ESIC (Early Start Imagination Camp) for the newest campers, ages 3-5. Oasis in Dobbs Ferry is a place to experience amazing summers & make lifelong friends!
Squire Advantage and Squire Sports Camps at Maria Regina High School in Hartsdale is celebrating its 50th year and is the proud recipient of the first ever Westchester Country Inspector Choice Award! Squire Advantage Primary (grades K-3) and Advantage Choice (grades 4-9) is created for campers who wish to custom design their own schedule by choosing activities like swimming, sports, fine arts, science, cooking, archery and more. There are more than 50 different activities to choose from! Squire Camps programs run from June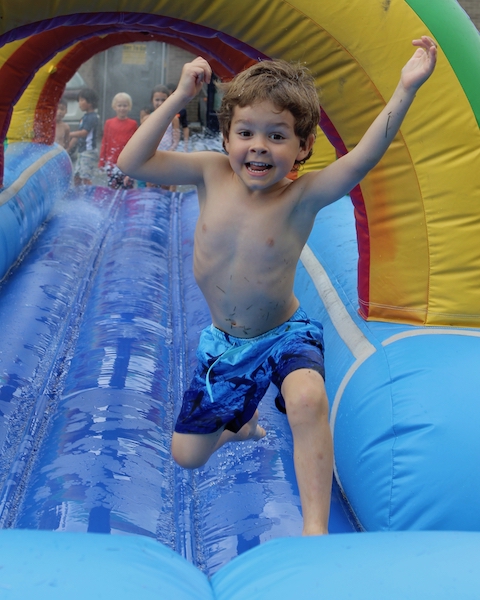 26th until August 11th, 2023. Courses are taught by certified schoolteachers, and hot lunch and Early Drop off is included. Extended day and transportation available.

Matt Davanzo, Director, Squire Camps, Maria Regina High School, Hartsdale, NY, (914) 328-3798

Camp Ramaquois is not like every other camp. Our day camp for boys and girls ages 3 to 15 in Pomona, NY (only 30 minutes from the George Washington Bridge and 15 minutes from the Mario Cuomo Bridge) provides a truly authentic camp experience. Our magnificent 44 acres, 5-acre lake, 9 heated swimming pools, and exceptional facilities and programs allow us to provide children with a dynamic and memorable summer filled with love, warmth, and being part of a special community. Our campers are encouraged to take healthy risks, learn new skills, develop relationships with their peers and counselors, develop independence and assume responsibility.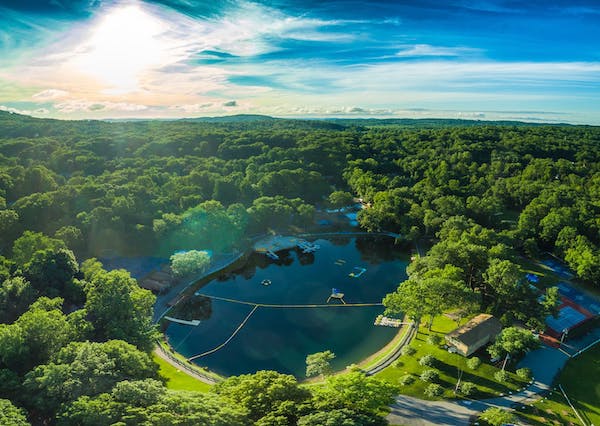 Camp Ramaquois, 30 Mountain Road. Pomona, NY 10970, 845-354-1600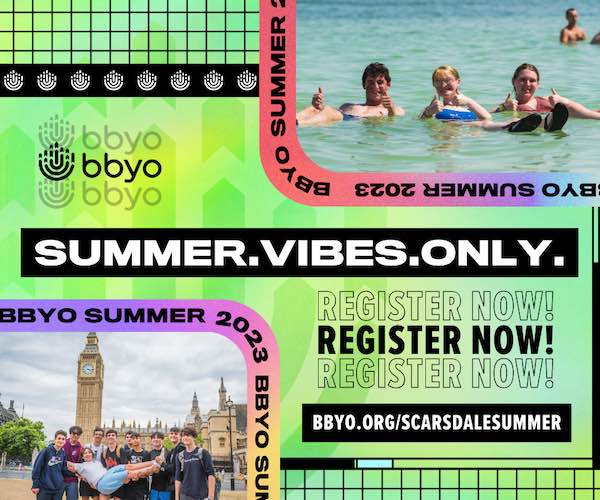 BBYO offers exhilarating summer programs for Jewish teens in grades 8–12. We host trips to Israel, Europe, and the Americas, and have members-only experiences for those interested in camp activities. Don't let your teen miss out on the chance to join their friends on an unforgettable experience in some of our newest destinations like Hawaii, Greece, Ecuador, and the United Arab Emirates. Check out the Summer 2023 vibes at bbyo.org/scarsdalesummer.

BBYO is a proud RootOne Trip Provider; $3,000 vouchers are available for trips to Israel. We also offer the New York Teen Initiative scholarship to families that live in Westchester County (last year's average award was $1,400). Email bbyosummer@bbyo.org with any questions.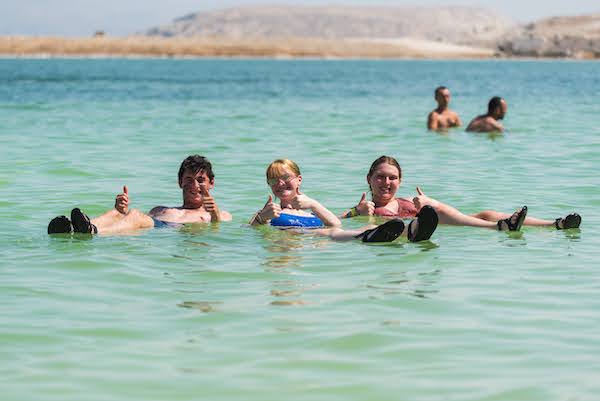 Beth El Arts & Theater Program is a place where individualized attention is offered and talent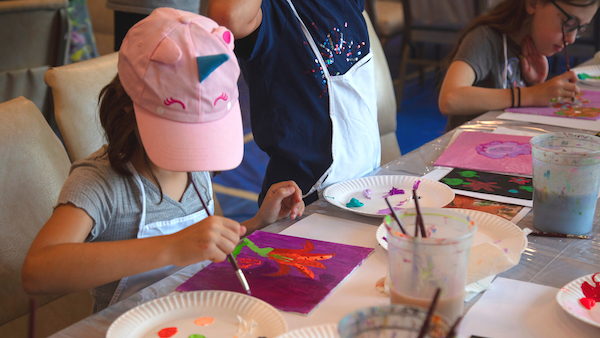 shines for campers ages 8-12. We offer a unique Arts & Theater program with options for 2, 4, 6, and 8 weeks. We welcome budding young artists, blossoming actors, acrobats, center stage performers, and everyone in between to paint, dance, craft jewelry, sing, act, improvise, and more. Artist Educators introduce campers to a variety of new experiences, valuing ensemble, and teamwork. Our program allows campers to participate in fine and performing arts with local artist educators, serve as ambassadors at the New Rochelle Farmers Market, experience culinary arts with guest chefs, and take exciting trips including a Broadway show! We also offer daily free swim, towel service, and delicious lunches.

Beth El Arts & Theater Camp, 1324 North Avenue, New Rochelle, NY 10804, (914) 235-2700 ext. 256, JRockowitz@bethelnr.org

Hoff-Barthelson Music School is the ideal setting for a stimulating, challenging, and fun-filled summer of creative exploration. Our Summer Arts Program offers rich, individually tailored experiences in music, movement, visual art, and drama. Participants benefit from expert instruction; a nurturing environment; learning and practicing with peers; exploring new instruments, styles, and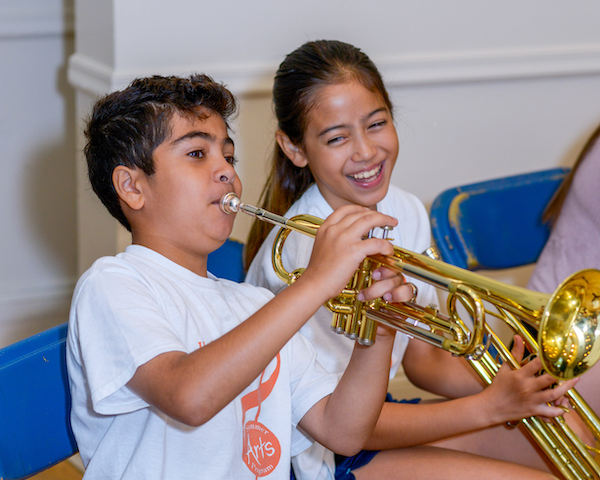 art forms; growing in their understanding of the language of music (music theory); honing performance skills; and forming lasting friendships.

New for 2023: Two Customizable 3-Week Sessions!
SESSION 1: June 26–July 14
SESSION 2: July 17–August 4
Morning, Afternoon and Full Day Options
Early Drop Off and Late Pick Up Available

The Summer Arts Program is geared to students entering 1st-9th grade. Selected late afternoon offerings are available in the 1st Session for students entering 10th-12th grades. Class and ensemble content varies from Session 1 to Session 2 providing students who attend both sessions with unique and complementary learning experiences.

Classes, workshops, and performance opportunities include: Group Instruction in strings, winds, brass, guitar, piano, and percussion; Chorus; Drama; Music and Movement; Visual Arts; Orchestra; Jazz Band; Wind Ensemble; Music Technology; Piano as a Second Instrument; World Drumming; Chimes; Simple Symphony; Composers Corner; Introduction to Chamber Music; Music History Through the Ages; Reading, Writing, Listening: Building Music Literacy; Chamber Music; Crossroads Ensemble; Sing! Vocal Ensemble; and a Performance Forum. Our exceptional faculty—made up of top performers and music educators—provide personalized attention to each student.

Space is limited; enrollment is on a first come, first served basis. Early-bird registration discounts available through March 31. Partial need-based financial aid available. Hoff-Barthelson Music School, 25 School Lane, Scarsdale NY 10583, 914-723-1169. summerarts@hbms.org Learn more and register here.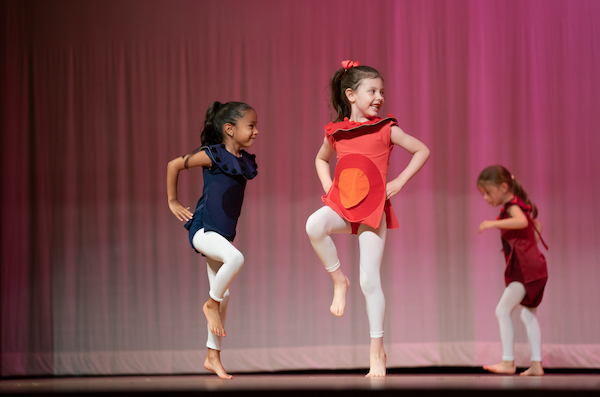 Photo Credit Ellen CraneSteffi Nossen School of Dance: Tiniest dancers to experienced college dancers can participate in a variety of dance experiences. From Story Book Dance to a two-week Companies in Residence Intensive for experienced college and high school dancers, all can enjoy the performing arts in a safe, nurturing and artistically challenging environment. The Summer begins with three Weekly Story Book Camps: a morning of movement, music, and art for preschoolers based on a new story each week (June 26-June 30, August 7 – 11, and August 14 – 18). On June 26 – 29 our second Adult Adaptive Musical Theater workshop will take place. Dance Camp July 10 –14 and July 17-21 (grades 1-5) and Dance Intensive (grade 6 and up) explore Modern, Ballet, Jazz, Hip-Hop, Musical Theater, dance history, and choreography. Musical Theater Camp (Grades 2-4) and Musical Theater Intensive (Grades 5 and up) July 24 – 28 and July 31 - August 5 – 12 train with some of the best professional teachers in the field with daily acting, voice, and dance classes to enhance vocal and acting skills while honing dance technique. Beginner – advanced performers learn music and choreography from a different Broadway musical to perform at week's end.
Steffi Nossen School of Dance, 216 Central Avenue, White Plains, NY 10606, www.steffinossen.org, info@steffinossen.org, 914-328-1900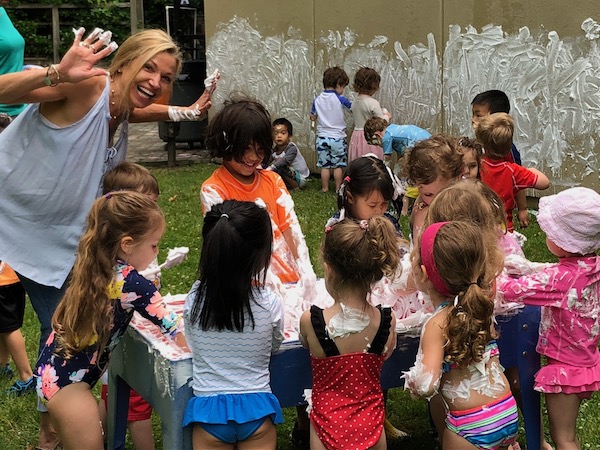 Summer Stars at Scarsdale Synagogue is the perfect summer experience for young children. This warm and nurturing seven-week summer program is for children 18 months to 5 years old. The children are engaged in activities such as sports, music, art, story time, daily water play and much, much more. There are special theme days each week such as Circus Day, Hawaiian Day or Carnival Day. At Summer Stars, friendships are formed and children grow socially, emotionally and intellectually as they engage in fun, stimulating summer activities. There is a three-day option for toddlers ages 18 to 30 months. Two year-olds may choose a three-day option or attend five mornings a week. Three to 5 year-olds may choose a half-day, 9am -12 noon option or a full day option from 9am - 2pm. Your child will sparkle and shine at Summer Stars! Contact Jody Glassman, Early Childhood Director at mazeltots@sstte.org or call 914-723-3001. Scarsdale Synagogue Temples Tremont and Emanu-El is a reform Jewish congregation located at 2 Ogden Road, Scarsdale. Summer Stars at Scarsdale Synagogue, 2 Ogden Road, Scarsdale, NY, www.sstte.org
Westchester Reform Temple's Summer Play Place Camp offers young children (starting at 15
months through 3 years) a unique 7-week summer experience. Our professional, certified staff of teachers provide arts and crafts, water-play, stories, games, sports, lots of outdoor activities, theme days and snack within a nurturing and loving environment. Our three-year-old campers stay for lunch. Join us at the Summer Play Place Camp. Your children will learn, laugh and flourish. For more information contact summerplayplace@wrtemple.org.

Summer Play Place Camp, 255 Mamaroneck Road, Scarsdale, NY 10583, 914-723-5493, Email: ellen.rosenberg@wrtemple.org