Parent to Parent: Is My Child Ready for Kindergarten?
Tuesday, 21 February 2023 08:44
Last Updated: Tuesday, 21 February 2023 08:55
Published: Tuesday, 21 February 2023 08:44
Wendy MacMillan
Hits: 410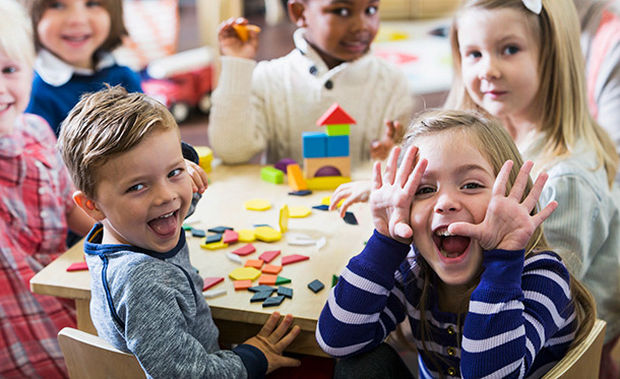 They say it takes a village to raise a child and we can all use some neighborly or expert advice from time to time. If you find yourself in a parenting pickle and are looking for some friendly suggestions, please submit your questions here. You can submit your queries anonymously and our panel of parents (with backgrounds in education and psychology) will try our best to offer a helpful perspective. No question is too big or too small and if we can't help, we will find someone who can!
Question:

My oldest child is currently enrolled in a pre-k class and is slated to start kindergarten next year. I'm worried because he has an October birthday and he sometimes seems much younger than the other kids in his class. We are debating whether to send him to kindergarten or let him enjoy another "cushion" year of preschool. Any advice? -Pondering Preschool
Answer:
Dear Pondering,

The decision to give your child an extra year of preschool (or Red Shirt them as some might say), is a difficult one to make! Unfortunately it is also a decision that is highly personal and dependent on each individual child and their circumstances. Since the Scarsdale School District has a December 31st cut-off date for entry into kindergarten, many parents with children who have fall birthdays might at least question whether or not their child is ready for primary school…for most, the answer is yes! If a child is seemingly thriving in preschool (meeting developmental milestones and doing well socially and emotionally), it is easy to assume the same child would also flourish in kindergarten.

If however, you have any concerns about your child's physical, cognitive or social/emotional development, then consideration of a cushion year could be warranted. No concern is too small to explore the option, and a cushion year could give your child the boost of confidence they need to start elementary school on strong footing. While there may be some good and bad to both options, most parents who decide to "red shirt" don't regret their choice. We encourage you to talk to your child's teachers and reach out to the elementary school for insight and advice.
Do you have parenting questions? Submit them here!
Wendy MacMillan is a former teacher and a proud mom of two children. While her background is in psychology and education, Wendy was recently trained in mindfulness at Mindfulschools.org. She has long been passionate about wellness, and as an active member of the Scarsdale PTA, Wendy helped to bring mindfulness to her children's elementary school.