An Innovative Costume Display from the SHS Class of 2024
Wednesday, 01 November 2023 08:33
Last Updated: Wednesday, 01 November 2023 14:50
Published: Wednesday, 01 November 2023 08:33
Joanne Wallenstein
Hits: 1247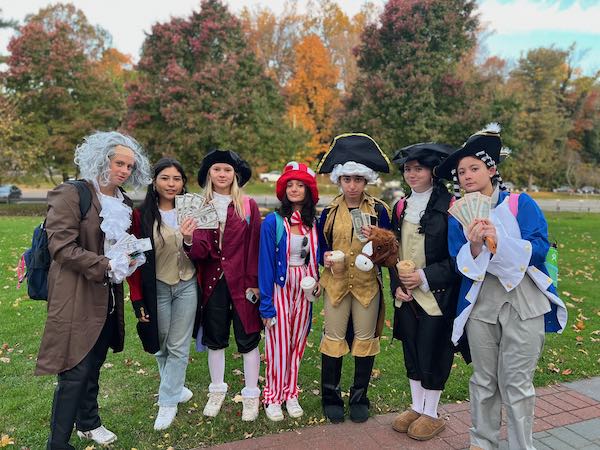 The Class of 2024 and their teachers and advisers put on a resplendent costume show just after the sun camp up on Tuesday October 31, 2023.
The class drew inspiration from history, the movies, popular brands, food, Disney classics and musical stars.
Students were dressed as The Founding Fathers and Alexander Hamilton and his wife in a sign of their critical role today.
We found flamingos, menacing gorillas, chickens, and cows along with astronauts, princesses, scarecrows, wizards and blushing brides.
Some looked back at favorite classics like Alice in Wonderland, Beauty and the Beast, Three Blind Mice and Winnie the Pooh while others dressed as the casts of more modern films and television shows such as Aliens, The Joker, Men in Black, Pitch Perfect, Top Gun and South Park.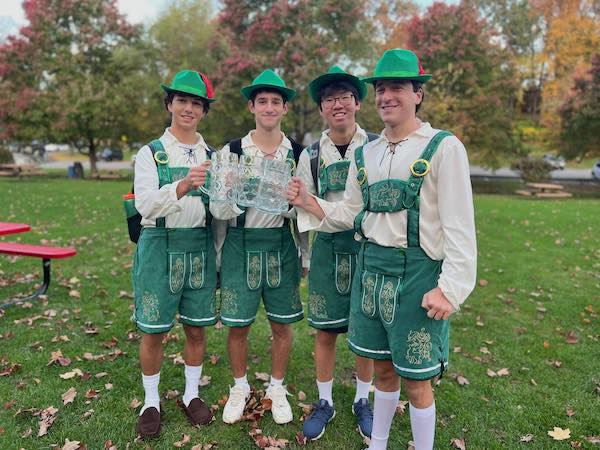 Popular foods included a pair of ketchup bottles, Cheetos, a bowl of vegetables with ranch dressing and four cans of seltzer.
We got a kick out of a group dressed as Lois from the Progressive Insurance ad, and teachers dressed as Barbie, Frankenstein and Gamora and Nebula from Guardians of the Galaxy and a perennial favorite Captain Hook.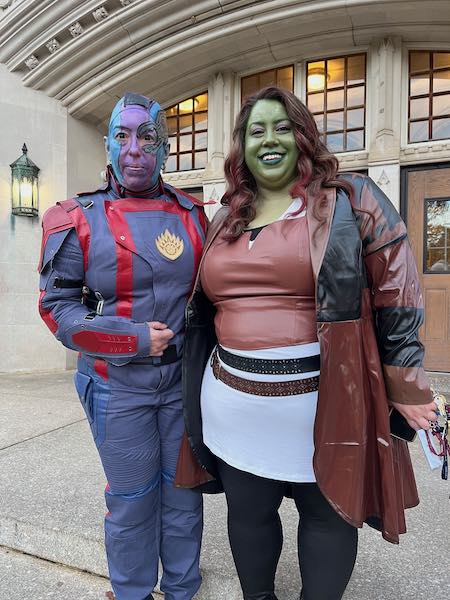 A group of Ed Sheeran look alikes serenaded the group and two sets of leprachauns and seniors sporting Lederhosen brought laughs.
A spirited morning for the SHS Class of 2024!