The Scarsdale Reusable Bag Initiative Distributes Free Bags
Wednesday, 18 December 2019 13:09
Last Updated: Wednesday, 18 December 2019 13:09
Published: Wednesday, 18 December 2019 13:09
Joanne Wallenstein
Hits: 2489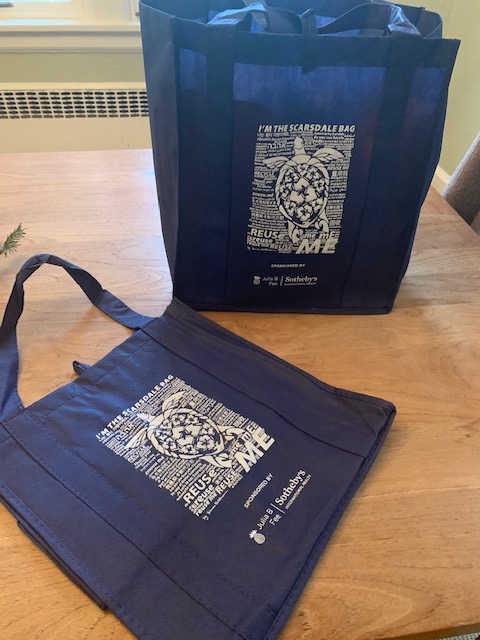 The Scarsdale Reusable Bag Initiative continues the campaign we started months ago to inform our community about less environmental waste. We have since created the exclusive Scarsdale Reusable Bag and we hope it becomes a trademark of our town's effort to make Earth a cleaner place. We are attempting to distribute the bags for free to all households in the near future. The reusable bag has a unique design, created by the local artist Simone Kestelman (www.simonekestelman.com) and sponsored by Julia B Fee Sotheby's.
Plastic bags will be banned in the State of New York beginning March 2020 and we want to encourage Scarsdale residents to BRING REUSABLE BAGS WHEN DOING THEIR SHOPPING instead of paying for paper bags. Although they are a better alternative to plastic, paper bags use many resources to be produced, cost more money and take more space for storage.
When we distribute the bags, we will also remind residents that it's not difficult to keep reusable bags in your car or rolled inside your handbag.
We hope to have your collaboration on this campaign. If you want to contact us for an article or interview, please call or e-mail Ines Rodrigues at inesinus@gmail.com or 914-548-4010.
Thank you!

The Scarsdale Reusable Bag Initiative,
Sandra Goldstein, Carmen Hall, Ines Rodrigues and Tony Troiano