Scarsdale Rec Camp Cancelled for Summer of 2020: Pool Opening Delayed Until Mid-July
Tuesday, 19 May 2020 16:34
Last Updated: Tuesday, 19 May 2020 16:40
Published: Tuesday, 19 May 2020 16:34
Joanne Wallenstein
Hits: 2421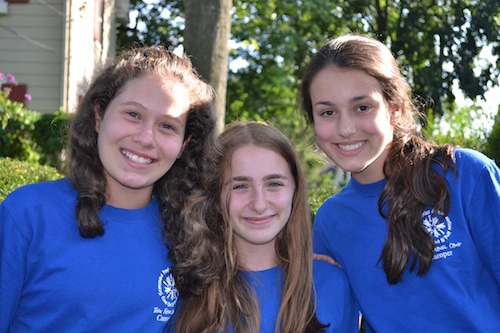 The Scarsdale Recreation Department announced today, May 19, that the Village's popular summer camps will be cancelled this summer. The program is a hallmark of the Scarsdale experience and is attended by a wide range of Scarsdale kids and also offers summer employment as counselors to Scarsdale teens and college students. Camps Sagamore, Lenape, Wapetuck, Pathunke, Sports Camps, Soccer Camps and the Teen Travel program are all cancelled for the summer of 202.
The memo says that the decision was made due to the restrictions imposed by New York State and the inability to get permits from the Westchester County Department of Health. It says, "That in combination with the amount of preparatory work and investment necessary to make the camps safe and successful, leaves us no alternative but to skip the 2020 summer camp season."
The Village remains hopeful that they can offer weeklong camps in August.
The opening of the Scarsdale Pool, usually at Memorial Day, has been delayed until a tentative opening date of July 18. The fireworks spectacular scheduled for July 2 has also been cancelled.
The only good news is that 14 of the Village's 26 tennis courts will open on Friday May 22, 2020. Special rules apply for usage: You must:

1) Have a tennis permit
2) Have a prior reservation and will you be limited to one hour time slot
3) Play singles – no doubles allowed
4) Arrive 10 minutes prior to your reservation
5) Check in with the attendant and show your permit
Where can you play? Two courts will be open at Brite Avenue and three of the five tennis courts will be open at Crossway. Five of the ten tennis courts will be open at the high school. At the Middle school three of the six courts will be open for play.
Also note, no lessons are permitted and the bathrooms will be closed. You can wear a glove and mask while playing, though gloves and masks are not required.
No decision has been made as yet about the Westchester Band concerts in Chase Park or the Recreation Department's Parties in a Park.
Still prohibited are use of playgrounds throughout the Village, team sports, basketball and exercise stations. Public gatherings of any size are barred by the Governor's Executive Order.