High School Students Launch Quarantine Tutors to Provide Free Online Tutoring
Wednesday, 27 May 2020 13:58
Last Updated: Wednesday, 27 May 2020 18:42
Published: Wednesday, 27 May 2020 13:58
Joanne Wallenstein
Hits: 3642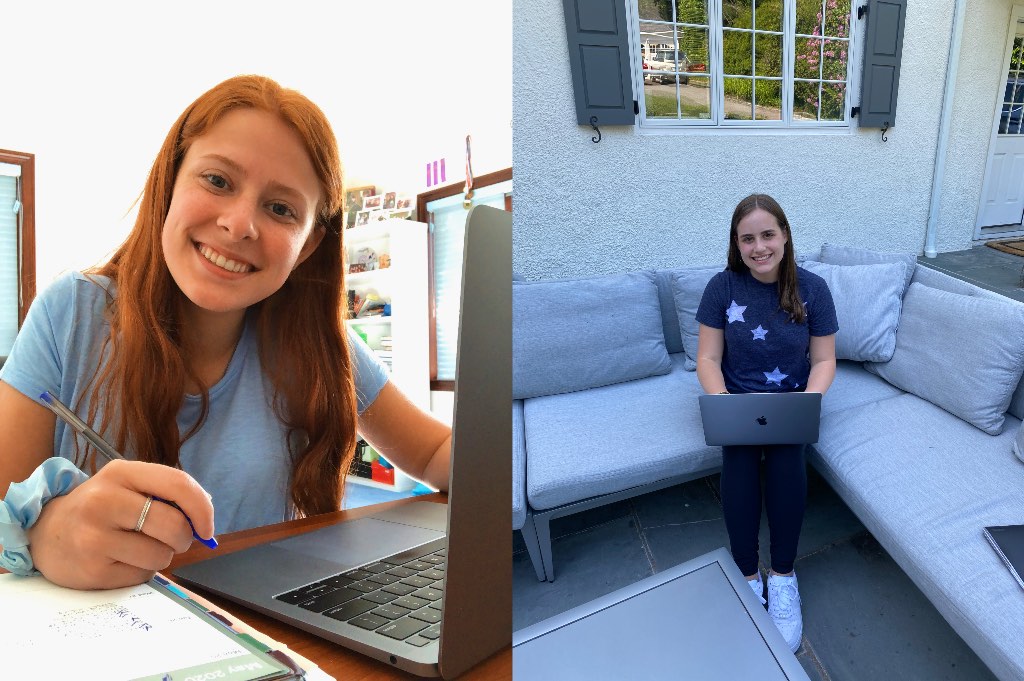 Julia Schnipper and Betsy Harris launched Quarantine Tutors to provide online tutoring to other students.Two enterprising sophomores at Scarsdale High School have launched a new venture to help younger students who are engaged in e-Learning and may be missing one-to-one interaction with their teachers. Julia Schnipper and Betsy Harris founded Quarantine Tutors to offer free remote tutoring sessions, as a way to give back to the world. They have dozens of active students who receive tutoring week after week from their twenty tutors across the country.
Despite the closure of school, teachers are still giving students work, remotely. This can be challenging for some due to the lack of in-person instruction. In order to assist, Quarantine Tutors provides free online instruction across all subjects for students in elementary and middle school. They use Zoom, FaceTime, and other platforms to allow students to meet with tutors online. They assembled a team of high school tutors from across New York, New Jersey, and Florida who are able to tutor in a wide range of subjects.
Schnipper reports that their tutors have reached out to their local elementary schools, public libraries, and on social media platform to spread the word. Since there is no geographic limitation on virtual tutoring, they were able to pair tutors that lived in New York City with students who lived in Georgia. They have students from New Jersey, many parts of Westchester (Ardsley, Pelham, Port Chester…), New York City, Long Island, Georgia, Connecticut, and Florida.
They plan to continue the tutoring sessions over the summer after school is out as many students will be home and parents will be working. In addition to tutoring sessions they will be offering Zoom classes, possibly in magic, drawing, acting, and languages. In these classes, the students will be able see the other students and possibly make new friends and chat with them in the chat box of Zoom..
They currently have around 35 students and 20 tutors. They are just shy of 100 tutoring sessions in two months, which comes out to be just under 4,000 minutes. A student is most commonly tutored twice a week for around 30-45 minutes, and a tutor on average has 1-2 students per week.
Though the service is free, the girls do ask for donations in lieu of payment and 100% of the proceeds will go directly to the GlobalGiving Foundation, an organization that provides disaster relief.
Learn more here: https://www.quarantinetutors.org