Let It Snow: Snow Day, School Closure and Snowman Contest
Tuesday, 15 December 2020 15:23
Last Updated: Wednesday, 16 December 2020 17:02
Published: Tuesday, 15 December 2020 15:23
Joanne Wallenstein
Hits: 856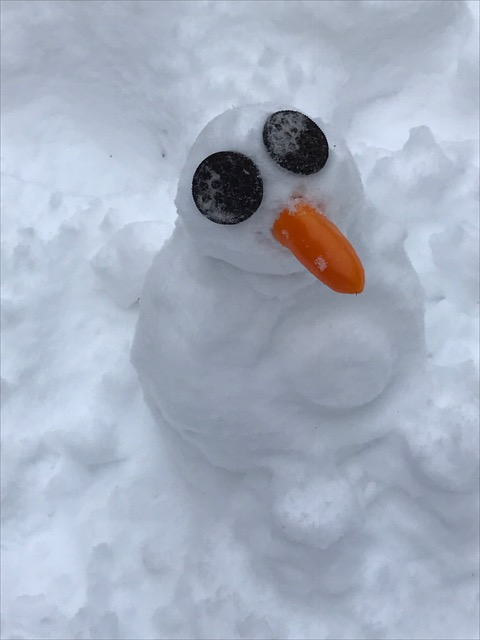 With a foot of snow expected in Scarsdale, the Scarsdale School district has declared a snow day for Thursday December 17.... not a remote learning day, but a full closure of school.
Here's the note from the district:
"Given the significant snow storm set to hit the area tonight, the Scarsdale Public Schools will be closed tomorrow, Thursday, December 17, 2020. Due to the magnitude of the storm predicted and the possibility of power outages and widespread closures we will NOT be providing remote instruction tomorrow.
All afternoon programs and activities are cancelled for today, Wednesday, December 16. 2020. At this time, we plan to reopen buildings on Friday, December 18, 2020."

However, due to so many cases at the middle school, the district has announced that it will move to all remote instruction until after the Christmas holiday. Here's the information: "At this time, Scarsdale Middle School is experiencing significant challenges to maintaining in person learning. Based on the combination of students on quarantine, families electing to keep students home, and the difficulty of safely staffing the building for in-person learning, SCARSDALE MIDDLE SCHOOL WILL SHIFT TO ALL REMOTE INSTRUCTION UNTIL THE DECEMBER BREAK. The Middle School will return to the hybrid learning model effective January 4, 2020.
If the snow does come our way, here's something fun to do on Thursday. The Village of Scarsdale has announced a snowman contest with photos of your entries due by Friday December 18. See below for details. And after you're done, also email your snowman photos to scarsdalecomments@gmail.com for publication on Scarsdale10583.com.
Enjoy!