Scarsdale's Best Snowmen
Sunday, 20 December 2020 19:13
Last Updated: Sunday, 20 December 2020 19:34
Published: Sunday, 20 December 2020 19:13
Joanne Wallenstein
Hits: 1231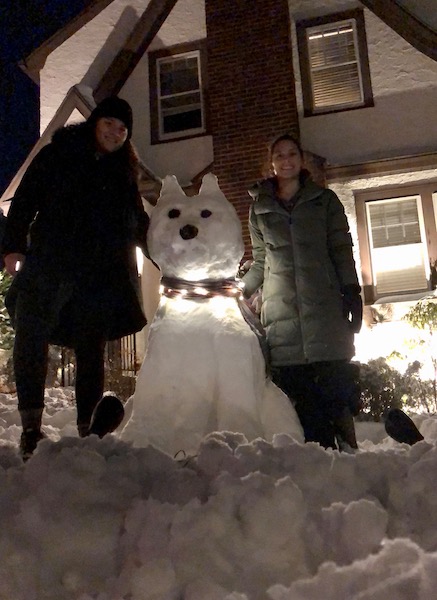 The first snowstorm of the winter on Wednesday December 17 inspired creative and innovative Scarsdale families to go outdoors in frigid temperatures to build snowmen and snow sculptures. With schools closed on Thursday, the contest was a great diversion. Sponsored by the Scarsdale Recreation Department the Snowman contest attracted over 60 entries. The top prize went to the Anderson family for the best overall snowman, "Snowfalke the Snowdog" shown at left. Here are their 13 winners – but if you want to add your snowman to the photo gallery, email a photo to scarsdalecomments@gmail.com.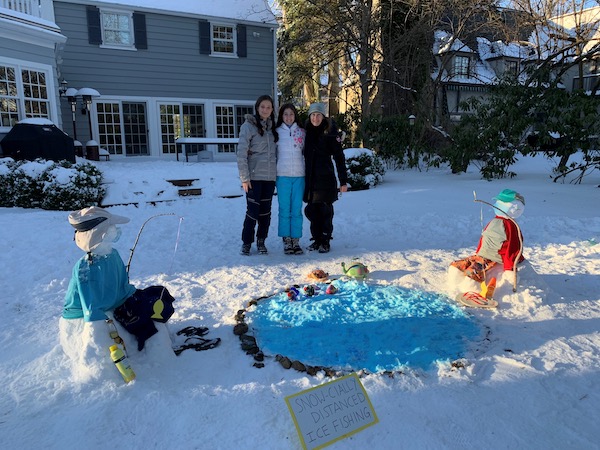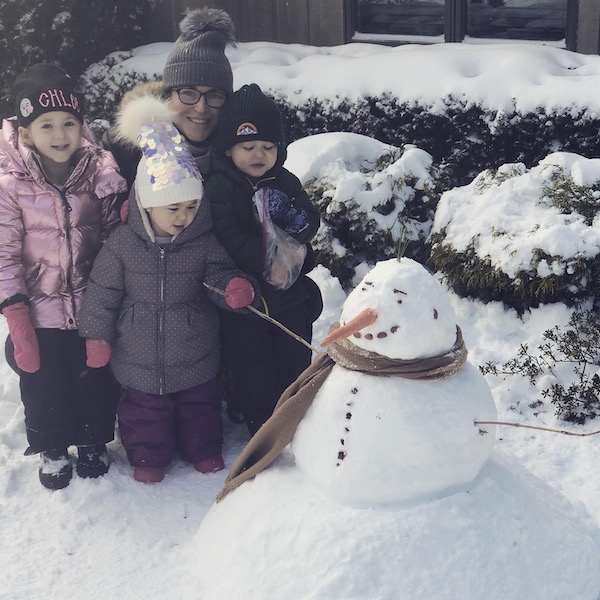 The Sneider Family, Best Traditional Snowman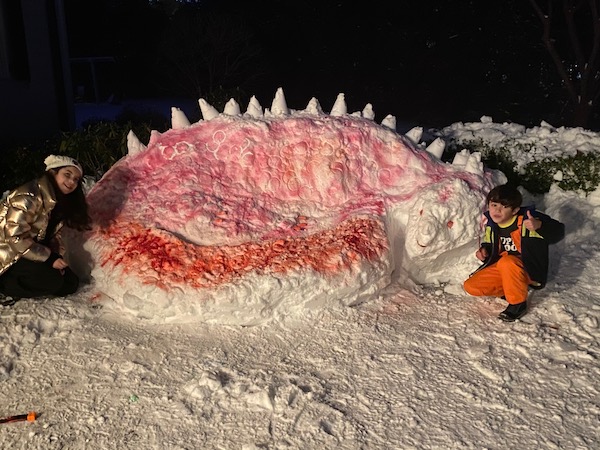 The Rieber Family, Best Animal, "Snow Dragon"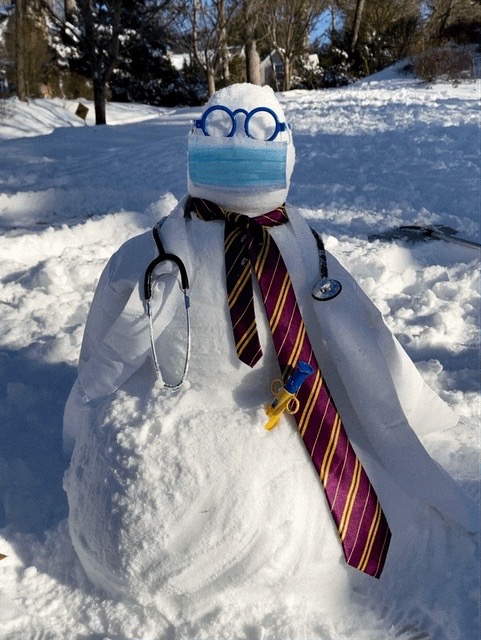 The Sagalowsky Familyl, Most Relevant, "Fauci the Vaccinated Snowman"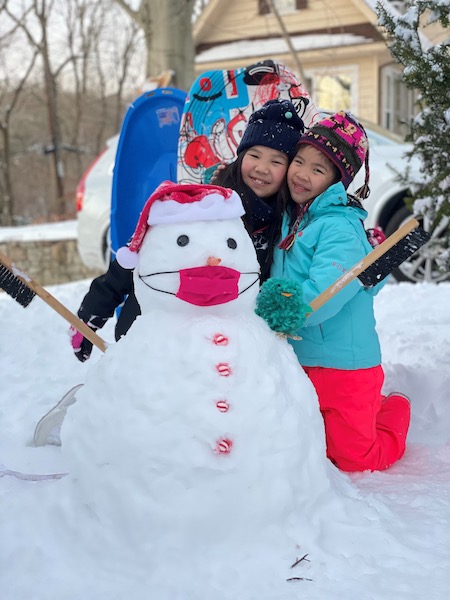 The Tse Family, Most Adorable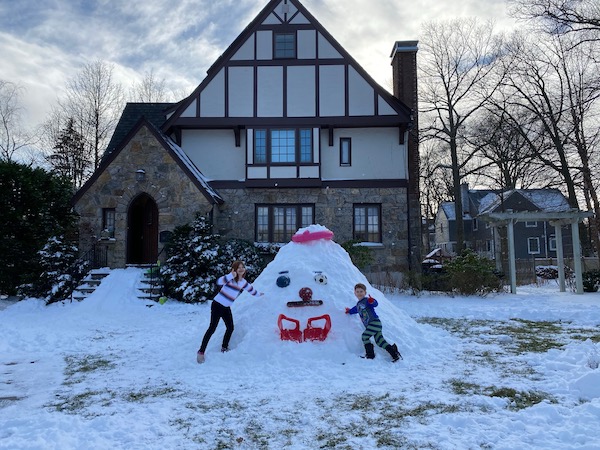 The Baer Family, Best Use of Props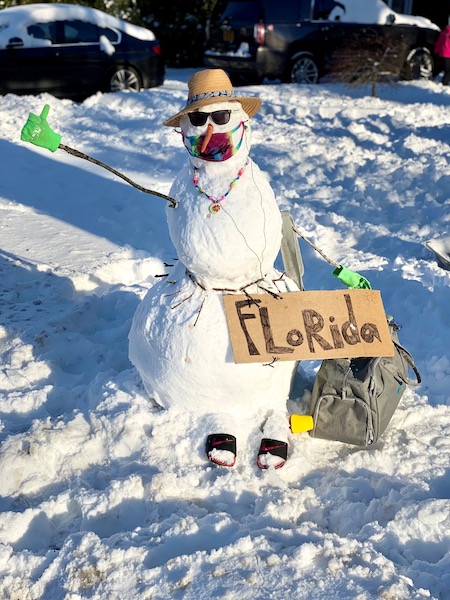 The Bercun Family, Most Comical, "Ready to Go"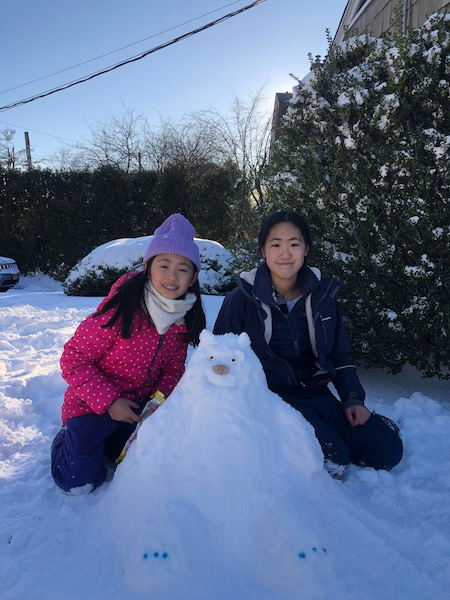 The Li Family, Most Creative, "The Brite Snow Yeti"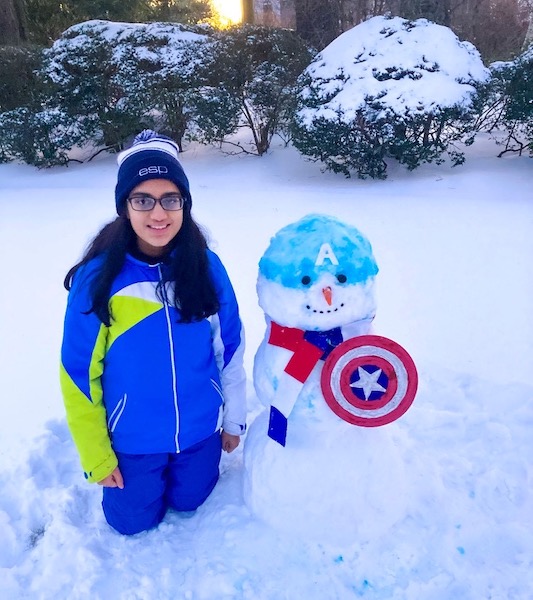 The Goyal Family, Best Character, "Captain America"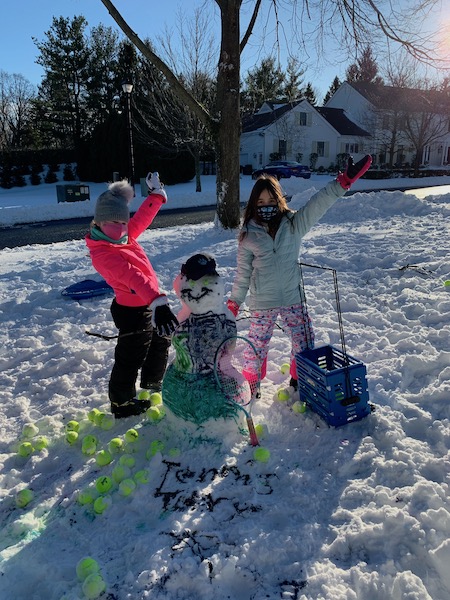 Ella Berger and Parker Lane, Best Recreation Theme, "Tennis Terry"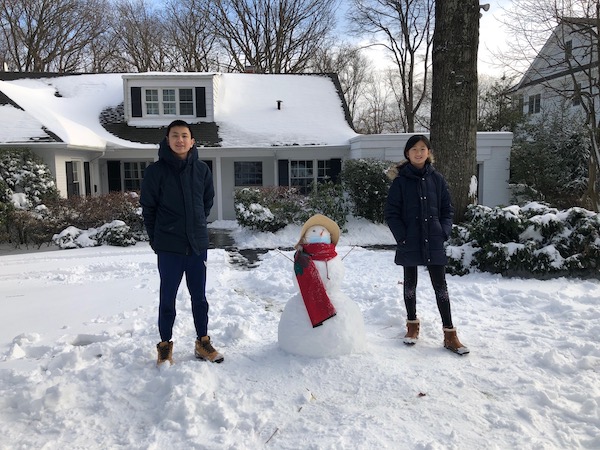 The Huang Family, Best Attention to Detail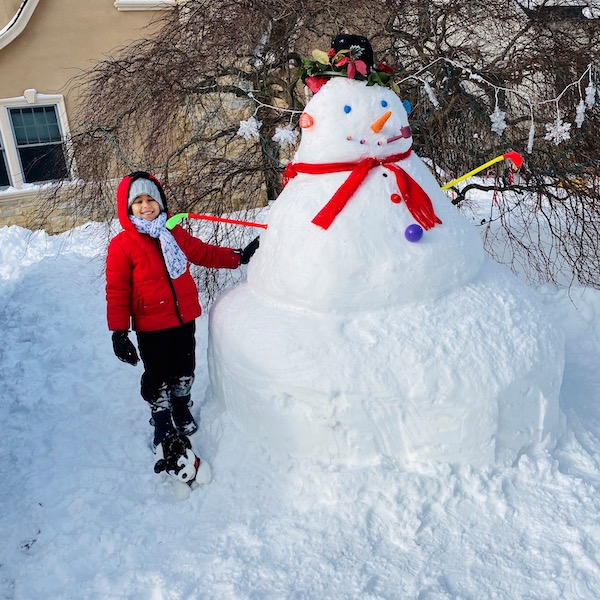 Zane Ahmed, Most Impressive