Scarsdale Donates Over 10,000 Baked Gifts, Books and Toys to Those in Need.
Wednesday, 13 January 2021 11:58
Last Updated: Thursday, 14 January 2021 09:34
Published: Wednesday, 13 January 2021 11:58
Joanne Wallenstein
Hits: 567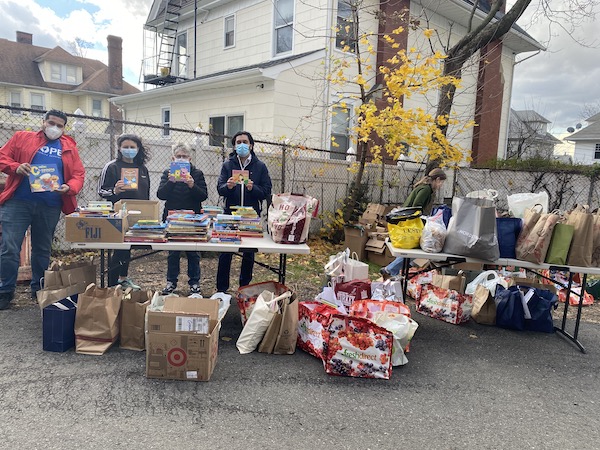 This letter was written by Sarah Bell, President of the Scarsdale Neighborhood Association Presidents:

Thank you to everyone who volunteered for SNAP for HOPE. The program was an incredible success!
We had over 151 volunteer sign-ups which consisted of over 200 Scarsdale residents. Our volunteers included Edgewood Girl Scout Troop #2688, several families working together, all of the residents of 1 entire Scarsdale street, 2 members of the Scarsdale Board of Education, 3 baking and/or cooking businesses, Operation Bookshelf of the Scarsdale Woman's Club and several volunteers who baked for multiple consecutive weeks.
Over the past 6 weeks, we delivered the following to HOPE (numbers are close approximations)

-9,765 individually wrapped baked items

-3,570 used books

-Over 200 new toys
The Scarsdale Neighborhood Association Presidents thank each and every volunteer for their hard work and participation in this truly meaningful program and wish everyone a healthy and safe 2021.
Warmly,
Sarah Bell, SNAP President
"You can't go back and change the beginning but you can start where you are and change the ending." -C.S. Lewis