Letters to the Editor Regarding Candidates for School Board
Thursday, 22 April 2021 18:07
Last Updated: Thursday, 22 April 2021 18:08
Published: Thursday, 22 April 2021 18:07
Joanne Wallenstein
Hits: 456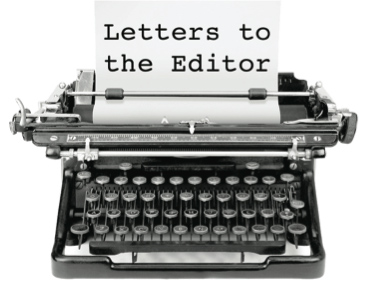 Below find letters from Mary Blum, Lisa Copeland and Jennifer Fischer
To the Editor:

I don't understand why SBNC and contesting candidates are mutually exclusive? I think both SBNC candidates are solid and qualified.
However, I vehemently feel that the international, national, local experience and the professional expertise Alison Singer contributes is immeasurable. I believe, without senior leadership remaining, the onboarding to fill the void her foundational groundwork established over the past three years would be an opportunity cost VULNERABLE students and their parents could not afford. Further, I believe Alison Singer is uniquely qualified to represent any student who needs any kind of accommodation; having clearly demonstrated an unyielding ability to find balanced and measured responses to the diverse and critical issues our schools face, all while having deeply considered all sides.
I think in this election, it is vital that every voter, and ESPECIALLY every parent of a child who will be attending Scarsdale Schools over the next three years (of which I am not) takes the time to research each candidate. This year's choice directly affects the student in ways far deeper than just our tax funding. Information can be found online, in The Scarsdale Inquirer, and reelectsingerforschoolboard.org where former SBNC chairs explain why they support her.
We will never know, nor should we, how this slate was reached and by what margin. I am deeply grateful for the committee's time, effort, and vetting system. However, while I wish Alison Singer was on the slate, I still feel bound to vote for her for the above stated reasons.
It seems to me the SBNC is there to make sure voters have well vetted candidates, and that their slate is strong. Yet, as an informed voter, given such an important choice, I must make up my own mind and vote my priorities. I don't feel it takes away from the exhaustive, sacred, and important work the SBNC does. I actually feel in this instance, if possible (and especially, should she be re-elected), Alison will need to be evermore vigilant with her School Board work.
The SBNC work is vital to our community and how they vote is honorable. I just don't think it has to be binding. Nor do I think their work need be mutually exclusive of other candidates running.
I think contesting candidates for the SBNC (and even the CNC) provide the opportunity for the Village citizenry to become all the more engaged and vigilant about who they elect.
If we simply capitulated, why bother with an election day? I don't mean that comment to be smug, as I agree that resources and time get used. I concede that sometimes it can backfire. I do not see how a contested election takes attention from the children's learning and teaching. I do think that contesting and using resources of money, energy, and time are wasted if the contester is a foil or unqualified. After all, isn't that your argument if Alison had been on the slate and one of the other two candidates had been edged out and wanted to run? I am happy to learn if have misunderstood the system.
Mary Blum
Wayside Lane
To the Editor:
I'm writing to urge my neighbors to vote for Alison Singer and Jessica Resnick-Ault for School Board.
I cannot imagine anyone better qualified for our School Board than Alison Singer. Since she was elected to the school board three years ago, Alison has gained significant experience and training. Alison's expertise on students with disabilities and mental health adds significantly to her value on the board. Like many parents of children with special needs, I greatly appreciate Alison's emphasis on inclusion and wellness for all our students.
Jessica is my Edgewood neighbor and local volunteer hero, who collects and distributes all kinds of necessities to families in need through nonprofits. If you drive past her house on the first Tuesday of the month, you will see her sifting through mountains of donations and directing a team of volunteers. Jessica is also a full-time working solo parent of her young daughter, since her husband Pete's passing in 2017. Her perspective will add important diversity to the Board's composition.
Alison and Jessica will bring important under-represented perspectives to the Board. After an incredibly challenging and stressful year, we need experience and expertise more than ever to keep us on the right track.
Sincerely,
Lisa Copeland
To the Editor:

I wholeheartedly support Alison Singer's candidacy for a second term on the Scarsdale Board of Education. My comments are completely independent of both my role as PTA President of Greenacres and a third-year member of the SBNC. My support is based on Alison's service on the BOE for the past three years, as well as her experience, leadership and institutional knowledge that will help guide the district into our post-Covid school years to come.
Alison has made an indelible mark on our district's focus on students with special needs and abilities. There is no decision or policy put forth which Alison doesn't eye from a perspective of how it affects our most vulnerable students.
Alison is keenly aware that all proposals must take into account stakeholders across the entire district, including parents with children young and old, empty-nesters, staff, administration and most importantly, the students themselves. This was especially evident this year, as we faced unprecedented challenges with no roadmap to follow. We, as a community, were terrified, confused and facing a barrage of constantly changing circumstances and guidance. As the Administration and BOE were tasked with balancing the needs of all, while maintaining the safest possible environment, there was understandably a tremendous amount of community engagement and varying opinions of what was the best path forward. A key turning point to our schools being able to open full time was the availability of vaccinations for our staff. Alison's experience on the New York State Immunization Advisory Council helped her lead the board's efforts in working with other districts to lobby Albany to expand access to vaccines for teachers.
Despite the extraordinary circumstances this year, Alison never lost focus on the necessary BOE business and functions. This is especially true of the budget and contract negotiations. Alison not only has an MBA, but in her career at NBC, participated in collective bargaining and contract negotiations. Her skills are invaluable to ongoing and future work on the Board.
In addition to my complete faith in Alison's capabilities, there are also concerns with how we approach BOE tenure. As stated by others, there is a significant learning curve in the processes and procedures faced by new Board members and institutional knowledge, relationship building and trust can only be gained with on-the-job experience. Recent experience shows that when there is a hot-button issue and community interest intensifies, there is an inclination to assign sole responsibility to whichever BOE member happens to be running for a second term at that time. I strongly believe that Alison has not only worked tirelessly for our students and community over the past three years, but has provided the necessary checks and balances on all policy and administrative decisions that shape and guide the Scarsdale School district. We are fortunate to have her and I hope you will join me in voting for her on May 18th.
Jennifer Fischer
Greenacres Avenue