Lee Maude to Serve on the JCCMW Board of Directors
Thursday, 12 August 2021 14:21
Last Updated: Thursday, 12 August 2021 14:30
Published: Thursday, 12 August 2021 14:21
Joanne Wallenstein
Hits: 793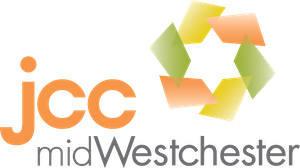 The JCC of Mid-Westchester (JCCMW) has announced it is expanding its board of directions with the addition of Leila Shames Maude. Highly respected for her leadership both in the Scarsdale community and financial services sector, Ms. Maude brings to the JCCMW a variety of valuable experience and perspectives.
Ms. Maude served on the Scarsdale Board of Education and held the role of President from 2015 to 2017. She has also been First Vice President of the Fox Meadow Elementary School PTA, where she has Chaired and Co-Chaired multiple Benefits and Art Shows. She has also served as Executive Board Member and Treasurer of the Fox Meadow Neighborhood Association and has Chaired key committees at the Westchester Reform Temple. She has led local English language conversation classes and served as Troop Leader for the Scarsdale Junior Girl Scout Troup.

Professionally, Ms. Maude was a high yield credit analyst who worked in portfolio management, sell side high yield research, credit trading management and direct lending. She has worked at Credit Suisse, Citadel Investment Group, Katonah Capital, Deutsche Bank, Bankers Trust and First Chicago.

"The JCC of Mid-Westchester has been a focal point for my family over the last twenty years," said Ms. Maude. "I am very excited to join the Board of this great institution and help it prosper and grow in the years ahead. The JCC provides so many important services to our community that benefit so many. It is an honor to serve on this board."

The Jewish Community Center of Mid-Westchester is a multi-generational center in Westchester. We support our community by offering outstanding human services, educational, cultural and recreational programs within and beyond our walls. Our programs are grounded in our Jewish values and we welcome all!