Irin Israel Asks School District to Bring Back Snack Time
Monday, 25 October 2021 11:37
Last Updated: Thursday, 28 October 2021 09:18
Published: Monday, 25 October 2021 11:37
Irin Israel
Hits: 1306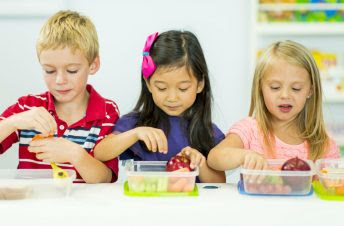 This letter was written by Irin Israel.
Scarsdale elementary schools have eliminated snack times for our youngest learners from Kindergarten through 3rd grade. Currently, children have 15 minutes to eat over a six and a half hour school day.
It's generally a universal belief that snack times during elementary school are an essential break, critical to nutrition, growth, development and even concentration. In fact, the Scarsdale school district thought enough of these facts that we've had snacks in our elementary schools for as long as I've lived here.
I reached out to some people this past week and this is a list I've gathered of local districts that currently have snack time in their elementary schools:

Ardsley, Bedford, Brewster, Briarcliff, Bronxville, Byram Hills, Chappaqua, Darien, Dobbs Ferry, Eastchester, Greenburgh, Greenwich Country Day, Harrison, Hastings on Hudson, Irvington, Kids Base / Little School, Lakeland, Leffell, Mahopac, Mamaroneck, New Rochelle, New York City, North Salem, Pelham, Pleasantville, Port Chester, Rye, Rye Neck, Somers, Tarrytown, Tuckahoe, Valhalla, White Plains, Windward, Yonkers, Yorktown.
Many of these districts share our same medical advisor, Dr. Louis Corsaro, and he has not stopped snack breaks in any of those other schools.
Conversely, this is a list of local districts that have eliminated snack time:
Blind Brook (recently closed due to unsafe conditions), Edgemont, Scarsdale.
Our inclusion on this second list, rather than the first is reminiscent of last spring when 27 local cheerleading teams were able to compete under the same regulations that Scarsdale quoted as not possible for our team to compete under. How can snack time be unsafe and how can there be no way to handle this if all of these other schools have figured it out?
Parents have been told by Eric Rauschenbach that the district will re-examine the elimination of snack after Thanksgiving. That's six weeks from now. One-third of this year's school days will be over before any change can possibly be implemented, if it is even implemented. One-third of the year of our youngest students without a snack break.
Rauschenbach has also suggested that parents "send a little bit more substantial of a lunch and make sure kids get snacks as they get home." He states that "kids seem to be functioning quite well" and claims a "conscious effort" to focus on instructional time as being more important than the snack break.
I urge parents with young elementary children to speak up at BOE meetings and/or to email the Board if they do not agree with this new policy.
Thank you.
Irin Israel, Stratton Road