Fire Strikes Walworth Avenue Home
Tuesday, 24 December 2019 10:57
Last Updated: Tuesday, 24 December 2019 10:58
Published: Tuesday, 24 December 2019 10:57
Joanne Wallenstein
Hits: 4594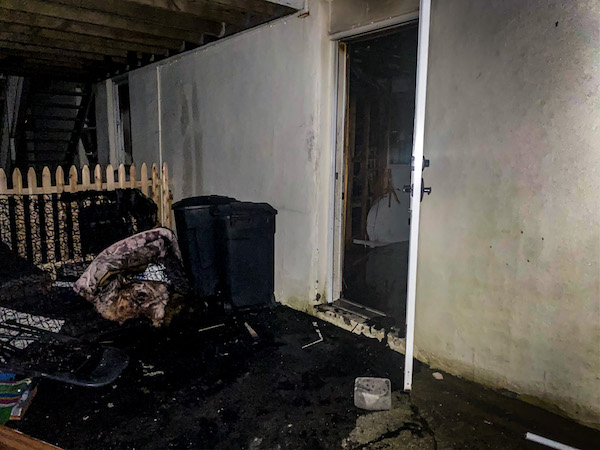 A Greenacres family is out of their home for the holidays after a fire on Saturday night December 21. According to Scarsdale Fire Chief James Seymour, the fire department received a report of smoke inside 41 Walworth Avenue home at 10:20 pm. Upon arrival firefighters saw smoke visible from the exterior and an active fire in the basement of the home.
Firefighters stretched the initial attack hose line through a door in the rear of the house in order to suppress the fire. They encountered heavy smoke and heavy fire in the basement with smoke and fire extending to the first floor. Scarsdale career firefighters were assisted at the scene by Scarsdale volunteer firefighters and mutual aid units from the Fairview, Greenville and Hartsdale fire departments. The White Plains and Eastchester fire departments responded to cover the remainder of the village while the fire was ongoing.
The main body of fire was knocked down within 20 minutes of arrival and FD units remained on scene for several hours checking for extension, while the Scarsdale and Westchester County fire investigation units attempted to determine the cause. Fire Department units were also assisted on the scene by Scarsdale Police, Scarsdale Ambulance and Scarsdale DPW units.

Above is a picture of the basement door where FD units located the fire inside.
The family was relocated to a home next to Hitchcock Church. The church asked congregants for furniture donations and helped the family to get resettled.