Drunk Driver Takes Down Traffic Lights in Scarsdale Village
Tuesday, 24 December 2019 11:27
Last Updated: Wednesday, 25 December 2019 10:49
Published: Tuesday, 24 December 2019 11:27
Joanne Wallenstein
Hits: 7477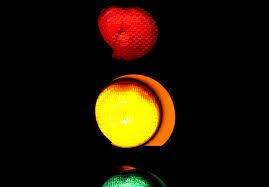 At 5:30 pm on December 23, the driver of a van travelling eastbound over the Popham Road Bridge in Scarsdale, lost control of the van and struck a light pole. The pole at the southeast corner of Popham Road and Scarsdale Avenue toppled and took down the signals and traffic lights at a busy time of the evening when commuters were returning home.
The driver of the van, a non Scarsdale resident, was arrested for DWI and taken to Westchester Medical Center, along with a passenger in the car.
Though no one was seriously injured, the hit caused the closure of East Parkway in front of the station as well as detours around the busy intersection of Popham Road and Scarsdale Avenue.
Here is a firsthand report from eyewitness Madelaine Eppenstein: "I witnessed firsthand the Popham Road incident last night as my husband and I as well as other onlookers stood on the sidewalk outside Chase Bank. The pole did not topple as reported in your item. The impact was so great that the traffic signal assembly (traffic light) detached from the end of the mast arm and dropped straight onto the middle of the road, still attached to its cables. Eerily, the signal lights were still blinking. The van slammed directly into the pole crumpling the front end and smashing the pole's metal base, part of which was dragged a short distance when it was run over by another vehicle. I called SPD on my cell phone. First responders arrived within a few short minutes of the impact, followed by SVAC which transported the driver and passenger for treatment. I walked over early this morning to find that all evidence of the accident, the van, pole, signal and debris, had been removed."
As of Tuesday morning December 24, repairs are still being made at the intersection of Popham and Garth Roads.

Here is a statement from Village Manager Steve Pappalardo sent out on Tuesday night.
"Earlier this evening a motorist drove off the road at the Popham Road Scarsdale Avenue intersection, striking the traffic signal pole rendering the signal inoperable. In addition, the accident knocked out power to the traffic signals at Popham Road and East Parkway and Popham Road at Chase Road.
….Con Edison and the Village's traffic signal contractor are on scene working to restore power to the signals. Early reports are that the signals at Popham/East Parkway and Popham/Chase may be restored by tomorrow, however the damage to the Popham/Scarsdale Avenue signal is severe and it will likely take several days before a new replacement signal is installed."
He asked residents to avoid the intersection if possible.