Residents Flock To Scarsdale Library in the Wake of Hurricane Ida
Friday, 03 September 2021 14:23
Last Updated: Friday, 03 September 2021 14:27
Published: Friday, 03 September 2021 14:23
Joanne Wallenstein
Hits: 972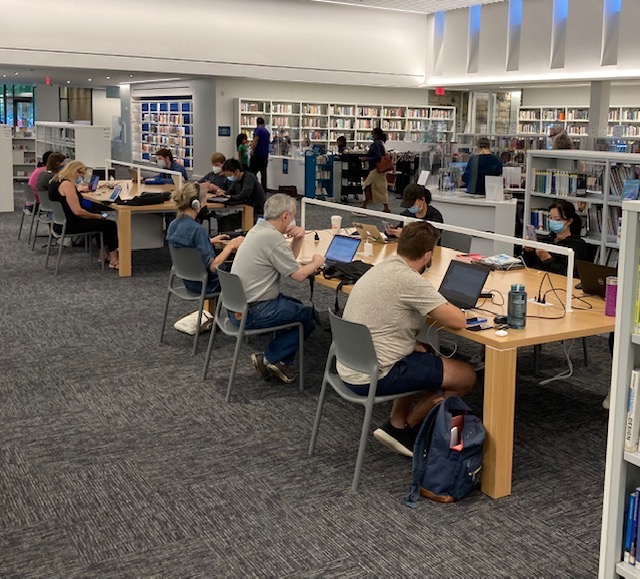 The staff at the Scarsdale Public Library jumped into action on Thursday, opening the doors to waiting patrons at 8:30 a.m. Hurricane Ida knocked out power and internet service to many Village residents who found refuge at Scarsdale's new state of the art facility.
The Library was fortunate to have power and internet access, and once the word got out, residents flocked to the Library, filling every chair and table available inside and out. The staff opened all the meeting and program rooms to provide additional work areas. Though the wifi had some issues later in the day, hundreds of residents were able to make phone calls, charge devices, work remotely, and work on school assignments.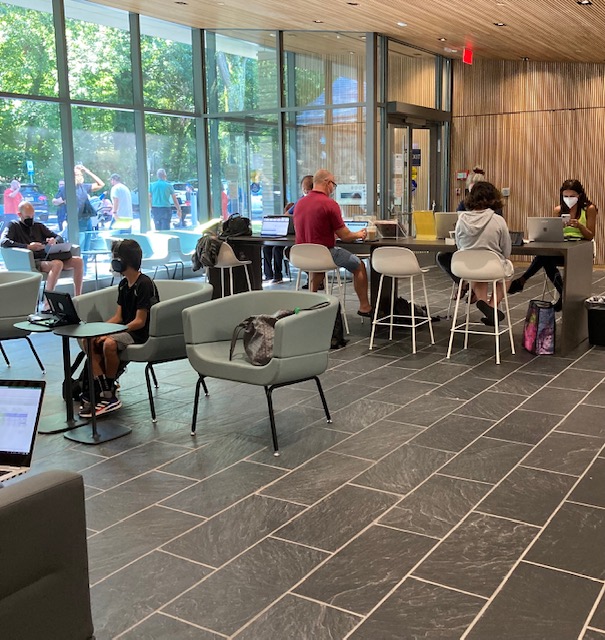 The hours were extended to 8 p.m., and the Library was busy until closing. Library Director Beth Bermel said, "I am thrilled that the Library was able to serve as the community hub we envisioned when planning the renovation and expansion. It was gratifying to see our residents make use of our spaces and amenities--a dream come true. Many patrons had not yet made it into the Library since we opened, and while I wish it were under different circumstances, I am glad so many people are now aware of everything we have to offer."