Magnolia Tree Planted in Honor of Arbor Day
Tuesday, 03 May 2022 12:45
Last Updated: Tuesday, 03 May 2022 12:45
Published: Tuesday, 03 May 2022 12:45
Joanne Wallenstein
Hits: 510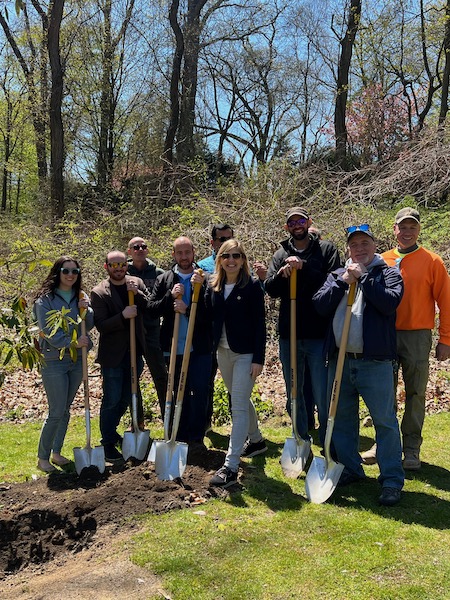 Village Trustees, Village Managers, the Scarsdale Public Works Department, members of the Conservation Advisory Council and Friends of the Scarsdale Parks celebrated Arbor Day on Friday April 29, 2022 in Corell Park.
The National Arbor Day Foundation has named Scarsdale as a Tree City USA for 39 consecutive years. This year, the proclamation was celebrated by planting a Sweetbay Magnolia Virginiana tree in Correll Park. Cynthia Roberts gave a short speech about the qualities of this specimen and remarks were made by Scarsdale Mayor Jane Veron and Assembly member and Scarsdale resident Amy Paulin.
Attendees were invited to grab a shovel and help plant the tree.