Two Student Directed Plays on Stage at SHS This Weekend
Thursday, 12 January 2023 13:08
Last Updated: Thursday, 12 January 2023 13:13
Published: Thursday, 12 January 2023 13:08
Tyler Hughson
Hits: 332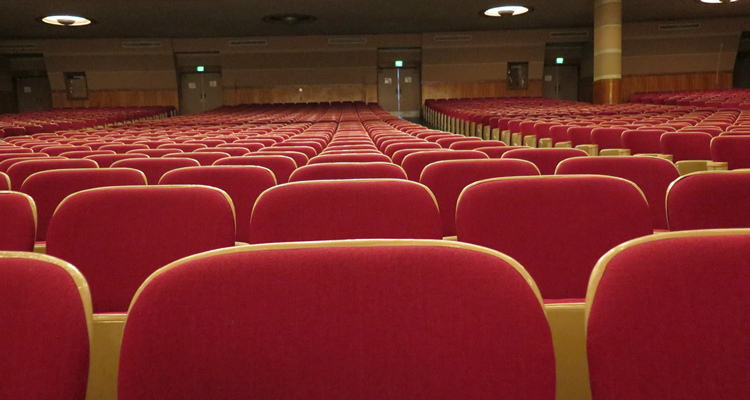 The SHS Drama Club is in rehearsals for this weekend's performance of its annual student-directed plays, I Don't Want to Talk About It and Finding Love in the 21st Century.
The first play, I Don't Want to Talk About It, is about the difficulty of being a teen dealing with the problems faced when growing up, as well as bullying and suicide, issues many teens today do not want to talk about. The second play is the comedy Finding Love in the 21st Century, which follows two people who hit it off on an online date but vow not to commit to each other until they go through a series of other terrible, funny dates only to find out that maybe they had it right in the beginning.
I Don't Want to Talk About It is directed by Taylor Levin and Jason Dickstein and Finding Love in the 21st Century is directed by Colin Dunsky and Brooke Suzman.
Both plays have been in development for just over a month; the directors of Finding Love in the 21st Century had this to say about the production: "We definitely had hardships as this was our first time directing. There was so much to navigate with casting choices, lighting cues, and everything in between. But in the end, it has all been incredibly rewarding. We had so much fun making this show, because it's a comedy, we feel it truly brought out the little, comedic kid in each cast member. Never did a day go by without us laughing."
The directors continued, "We picked Finding Love in the 21st Century because it relates to each and every person. Through its hilarious characters and absurd jokes, we loved how each cast member found something special within the show. At the end of the day, it's a production about finding yourself while finding love, a message everyone deserves to hear."
You can see the show in the Scarsdale High School Auditorium on Friday, January 13, and Saturday, January 14, both at 7:30 pm. Tickets can be purchased in person or online here. Both plays showcase the talented SHS Drama Club and tech crew. Enjoy the show!