Jacqueline Friedland to Debut her Novel, Trouble the Water, at Barnes and Noble
Wednesday, 09 May 2018 08:58
Last Updated: Thursday, 27 July 2023 14:55
Published: Wednesday, 09 May 2018 08:58
Joanne Wallenstein
Hits: 3725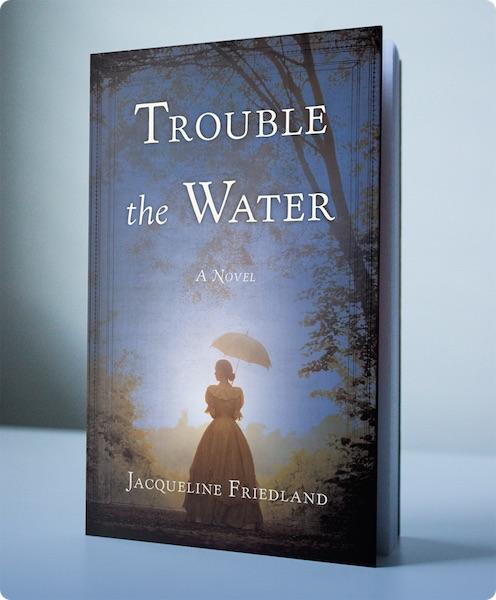 Scarsdale author Jacqueline Friedland will hold a book talk and signing of her debut novel, Trouble the Water at Barnes and Noble on Thursday night May 17 at 7 pm. Published by Spark Press, the novel won the Silver Medal in the Independent Publisher Book Awards, Best Regional Fiction South region in April.
Freidland is a Magna Cum Laude graduate from both the University of Pennsylvania and NYU Law School. She practiced as a commercial litigator at the New York law firms of Debevoise & Plimpton, LLP and Boies, Schiller & Flexner, LLP. After deciding that office life did not suit her, Jacqueline began teaching Legal Writing and Lawyering Skills at the Benjamin Cardozo School of Law in Manhattan and working on her first book in her limited spare time. Finally deciding to embrace her passion and pursue writing full time, Jacqueline returned to school to earn her Masters of Fine Arts from Sarah Lawrence College, graduating from the program in 2016.

Trouble the Water is set twenty years before the Civil War, and filled with authentic detail about The Underground Railroad and the Abolitionist movement. It is the story of Abigail Milton a girl who was born into the British middle class. When her family falls into debt Abby's parents send her to America to live off the charity of their old friend, Douglas Elling. When she arrives in Charleston at the age of seventeen, Abigail discovers that the man her parents raved about is a disagreeable widower who wants little to do with her. To her relief, he relegates her care to a governess, leaving her to settle into his enormous estate with little interference. But just as she begins to grow comfortable in her new life, she overhears her benefactor planning the escape of a local slave―and suddenly, everything she thought she knew about Douglas Elling is turned on its head.
Abby's attempts to learn more about Douglas and his involvement in abolition initiate a circuitous dance of secrets and trust. As Abby and Douglas each attempt to manage their complicated interior lives, readers can't help but hope that their meandering will lead them straight to each other. Set against the vivid backdrop of Charleston twenty years before the Civil War, Trouble the Water is a captivating tale replete with authentic details about Charleston's aristocratic planter class, American slavery, and the Underground Railroad.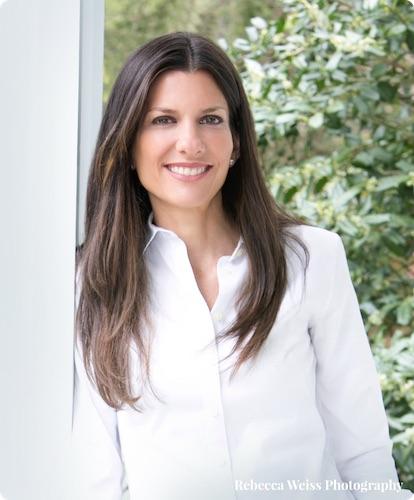 Author Jacqueline Friedland
We asked Friedland how she became interested in writing about slavery, abolition and the antebellum South and she said, "I knew that I wanted to write a historical novel, and I started with at least a basic foundation in American history, as I majored in US Culture & Literature in college (which was actually a sub-category within the English major). I've always been particularly interested in the time period leading up to the Civil War and in the people who risked their own safety to help slaves escape to freedom. Charleston was an important choice because it was a hotbed of slave trafficking, even after the international slave trade was outlawed. It was also a city that was far enough North that the possibility of escape was, while extremely difficult, not necessarily impossible (versus somewhere like Lousiana, where the journey North would have taken so much longer and been much more difficult). Finally, Charleston was also one of the wealthiest cities of this time period, which made the conditions that the slaves endured all the more horrid by comparison to others who were living large at their expense."
When not writing, Jacqueline is an avid reader of all things fiction. She loves to exercise, watch movies with her family, listen to music, make lists, and dream about exotic vacations. She lives in town with her husband, four children and a Cavalier King Charles. Trouble the Water is her first novel.
Why did she choose Scarsdale? Friedland says, "I am surrounded by family, as both my sister's family, and my husband's brother's family live in Scarsdale, and our parents and in-laws live in White Plains. I also love the strong community vibe in the town, the shops in the Village and the fact that I can hop a train to the city anytime."
The book has already won the Silver Award for Best Regional Fiction from the South from The Independent Publisher Book Awards and Kirkus Reviews says it "… will seize readers from the first page and not let go." Booklist says, "Fans of Paulette Jiles and Julia Quinn will adore this triumphant novel of intrigue, secrecy, and redemption." Author Susie Orman Schnall says, ""With compelling characters, a charming peek into Charleston society, a heart-racing romance, rich historical detail, and an epilogue that will have you holding your breath, Friedland has written a well-crafted novel that will stay with you long after you turn the final page."
Meet Jackie Friedland and check out her book, Trouble the Water, at Barnes and Noble at 680 White Plains Post Road in Scarsdale on Thursday night May 17 at 7 pm.