The Scarsdale Forum Elects New Officers
Monday, 20 May 2019 10:40
Last Updated: Monday, 20 May 2019 11:26
Published: Monday, 20 May 2019 10:40
Joanne Wallenstein
Hits: 2894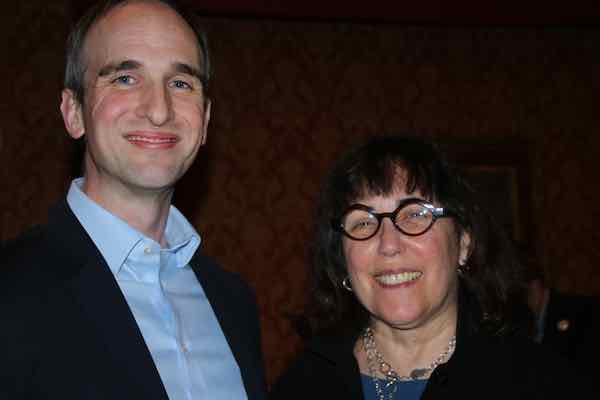 New President Tim Foley and Vice President Madelaine EppensteinThe Scarsdale Forum announced today that members voted to elect Madelaine Eppenstein as its Vice President at its Annual Membership Meeting. Eppenstein will serve alongside Tim Foley, Scarsdale Forum's new President. Forum members also elected Randy Guggenheimer as Treasurer, Richard Pinto, as Secretary, and Diane Greenwald, Dara Gruenberg and Matthew Martin as Directors-at-Large.
According to Eppenstein: "Joining the Forum has been one of the best opportunities I could have imagined for engaging fully in the rich civic life of our village, for making so many new friends in the community, and for participating with them on issues presented publicly to village government that are important to our collective quality of life in Scarsdale. To me, the Forum represents Scarsdale's public square, where residents can join together to influence policy for the betterment of us all. It is an honor to have been chosen to continue working with Tim Foley, the Forum board, and its membership on advancing the Forum's long tradition of civic discourse."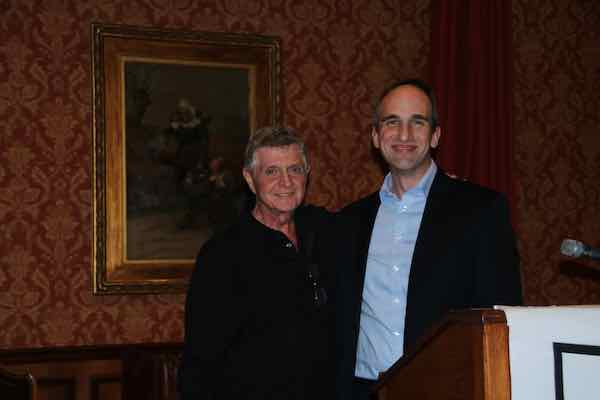 Former President Jon Mark with incoming President Tim FoleyAccording to Foley: "It is a tremendous privilege to be entrusted with the stewardship of so central an organization as the Scarsdale Forum, and a pure delight to do so side-by-side with Madelaine Eppenstein, whose work ethic, attention to detail, passion, good humor, and leadership-by-example have already contributed so much to the achievements of the Forum this year. I look forward to working with Madelaine, Randy, Richard, our new and returning Directors and Directors-at-Large, and all our members on a new and exciting year."
Madelaine Eppenstein and her husband are 26-year residents of the Fox Meadow neighborhood of Scarsdale and have two adult children. She currently serves on the Forum Board of Directors and Executive Committee and is chair of the Municipal Services Committee. She also serves on the board of the Friends of the Scarsdale Parks, Inc., an environmental nonprofit dedicated to the conservation of village parks and greenspaces. She served as the 2019 Chair of the Procedure Committee that administers the nonpartisan election system in Scarsdale. For 37 years, she was managing partner of a New York City civil litigation and arbitration law firm with her husband. During that period she appeared before several Congressional committees on subjects relating to the federal securities laws, and participated in appeals for clients in federal and state courts, including the U.S. Supreme Court.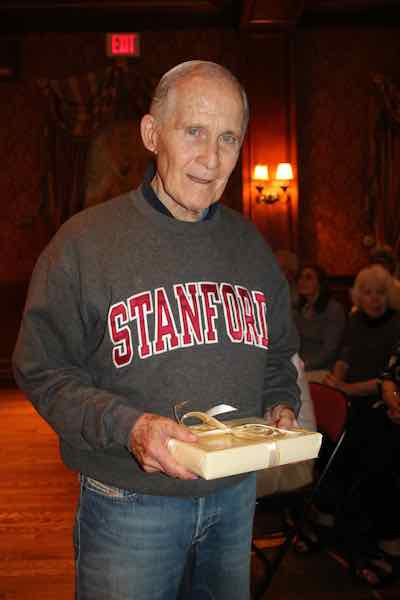 Former village trustee Matthew CallaghanTim Foley is raising two children with his wife in the Bramlee Heights neighborhood of Scarsdale. He is currently a member of the Scarsdale Village Planning Board and previously served on the Scarsdale Advisory Council on Human Relations. He has an extensive career in public policy, politics, and government relations, and currently works for Scarsdale's own Assemblymember Amy R. Paulin. He also completed a year of service as Vice President for the Scarsdale Forum.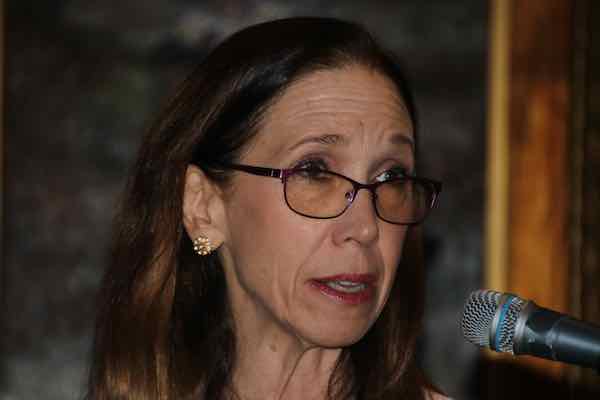 State assemblywoman Amy PaulinAdded Foley, "When I first moved to Scarsdale, the first and best piece of advice I received was that if I wanted to be involved deeply in civic life, I had to join the Forum. Residents should know that the Scarsdale Forum is open to all in the community who wish to have thoughtful discussions and express their views on village matters."

Scarsdale Forum
The Scarsdale Forum is a 501(c)(3) charitable organization dedicated to community education through discussion and analysis of issues relevant to Scarsdale residents. Since 1904, the Forum has contributed meaningfully to Village affairs through its written reports, public speaker events and committee discussions. Membership is available to all Scarsdale and Mamaroneck Strip residents regardless of citizenship status.