Photo Opps from the UJA, Bronx River Books and the Cub Scouts
Tuesday, 05 November 2019 15:08
Last Updated: Thursday, 07 November 2019 11:28
Published: Tuesday, 05 November 2019 15:08
Midori Im
Hits: 1511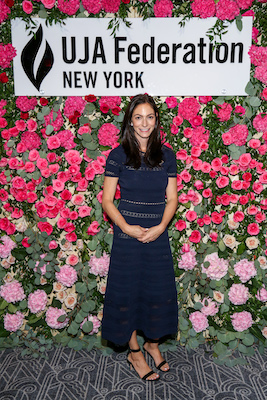 Scarsdale resident Jennifer Galeon received the Martha K. Selig Young Leadership Award for her leadership and dedicated service to the community at UJA-Federation of New York's NY Lions Lunch on October 31, 2019, at The Ziegfeld Ballroom in New York City.

The event, attended by 450 women, also recognized Stacy Hoffman of Great Neck, Vicki Feldman Portman of Holmdel, New Jersey, and Lauren Feldman of New York City.

Pulitzer Prize winning journalists and She Said co-authors Jodi Kantor and Megan Twohey were the guest speakers.

At the event, each guest signed a petition to pass the NO HATE Act, which will enable the FBI to better track, assess, and ultimately reduce hate crimes — including acts of anti-Semitism — across the U.S.

In New York, a woman who gives a gift of $6,000 or more, individually or as a family, to UJA-Federation's annual campaign is recognized as a Lion.
Reading at Bronx River Books
Author Brian T. Brown read from his new book, "Someone is Out to Get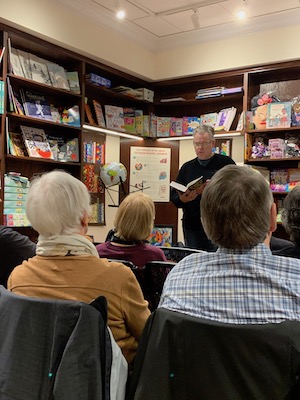 Author Brian Brown read from his new book at Bronx River Books in Scarsdale.Us: A Not So Brief History of Cold War Paranoia and Madness" at Bronx River Books in Scarsdale on Wednesday night November 6. The 512-page book discusses the Cold War, Soviet espionage and covert mischief, and how these helped shape the course of American pop culture. It is published by Twelve Books and also available on Hachette Audio.
Great Carve Out

Scarsdale Cub Scouts Pack 440 was once again knee deep in pumpkins at its annual Great Carve Out on Sunday October 27. In addition to honing their knife skills, under the watchful eyes of their parents, scouts and siblings also played Halloween-themed games, heard spooky stories and topped the afternoon off with tons of sweet but scary treats. Placing first in the spooky treat contest was the Reindels, who contributed brain-topped cupcakes with "blood"-filled syringes plunged into the cupcakes.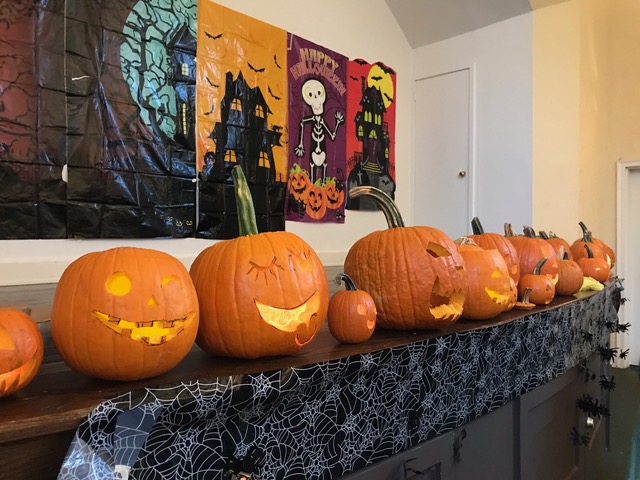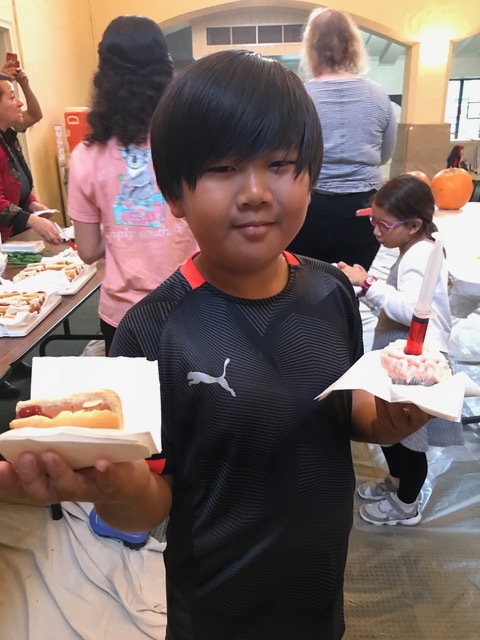 Bear Shouei has no fear of scary treats.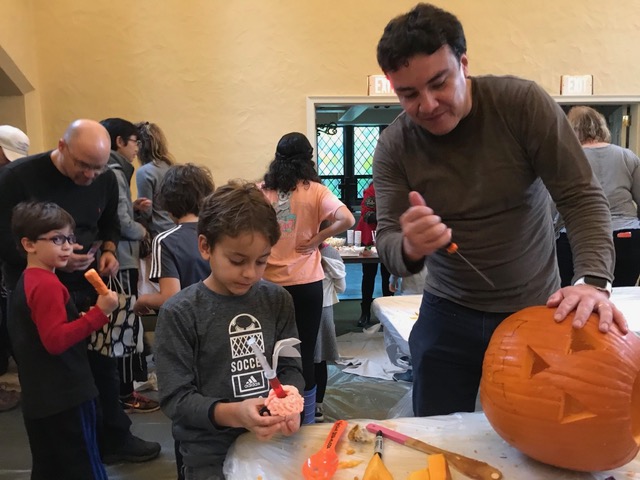 Visitor Lazaro and his father, Akani, enjoying "smart" food with a twist.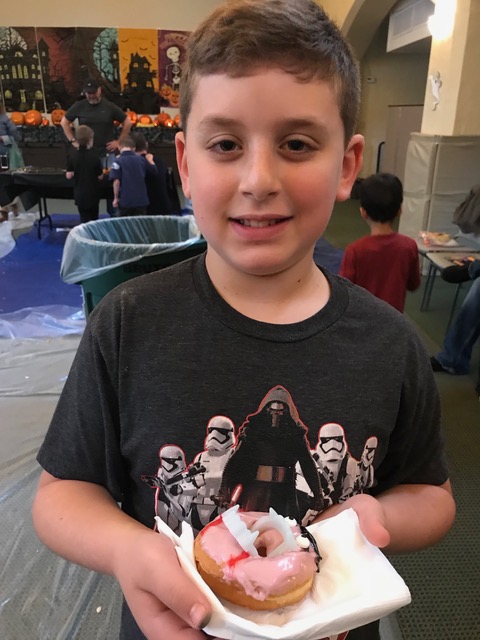 Webelos 5 Jack can't wait to sink his teeth into the donut that bites back.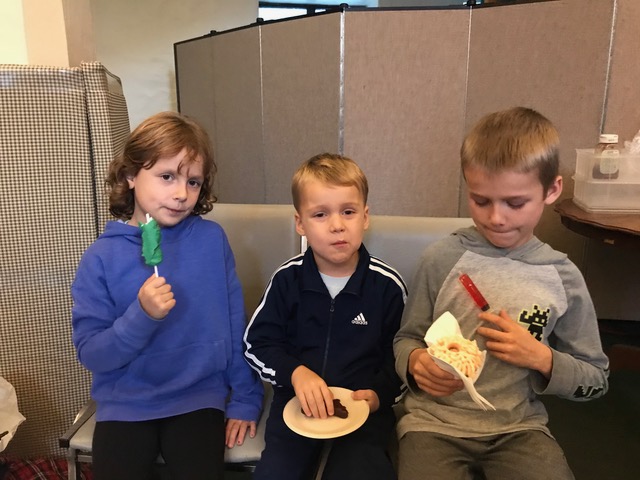 Scouts Elena and Luca sandwich brother Nico while they munch on spooky snacks.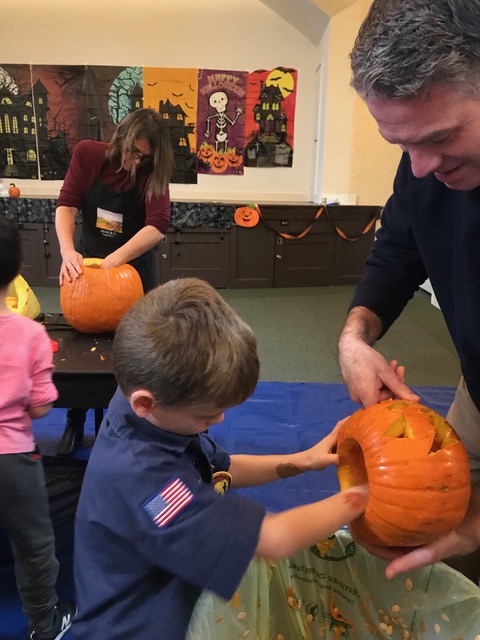 Lion Logan and Dad Tony getting into the guts of the matter.