SHS Senior Wolf Cukier Discovers a Planet and Becomes a Star
Saturday, 11 January 2020 14:32
Last Updated: Saturday, 11 January 2020 14:40
Published: Saturday, 11 January 2020 14:32
Joanne Wallenstein
Hits: 2994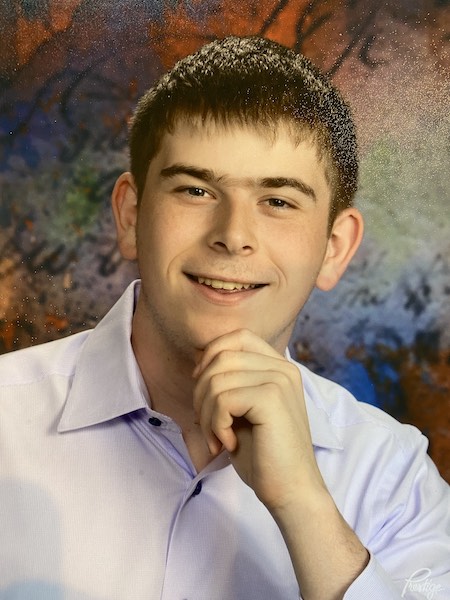 Scarsdale High School Senior Wolf Cukier became an overnight media start this week when news broke that on the third day of his internship at NASA last summer he discovered a new planet, 6.9 times the size of earth, located 1,300 light years away.
Working at NASA's Goddard Space Flight Center in Greenbelt MD, Cukier was analyzing data that had been sent back to earth from the Transiting Exoplanet Survey Satellite (TESS). He was looking through data that was flagged by citizen scientists who have access to the data when he found a planet that had two orbiting stars called a circumbinary planet. The system has been named TOI1338 and is the first circumbinary planet discovered by the TESS project.
In a news release from NASA, Cukier said, "I was looking through the data for everything the volunteers had flagged as an eclipsing binary, a system where two stars circle around each other and from our view eclipse each other every orbit," Cukier said. "About three days into my internship, I saw a signal from a system called TOI 1338. At first I thought it was a stellar eclipse, but the timing was wrong. It turned out to be a planet." Once he made his discovery, he spent weeks with other scientists confirming his hypothesis.
The discovery was announced at the 235th American Astronomical Society meeting in Honolulu on Monday January 6.
Wolf was kind enough to answer a few questions about himself and here is what he shared:
How did you first become interested in astronomy?
I've always been interested in science. My mom is trained as a geologist and has passed on that love of science to me.
Where did you find encouragement at the high school to pursue an internship at NASA?
The science research program at my school requires that students have a mentor to do research with over the summer. To find a mentor I sent emails to various researchers throughout the country in my field and eventually one referred me to Ravi Kopparapu, my mentor for my first summer. That summer I did research on calculating the habitable zone for binary star systems. This past summer I was invited back but Ravi was unable to mentor me due to travel plans so I worked with Veselin Kostov on finding a circumbinary planet.
How does you plan to continue your study of astronomy in the future?
In college I intend to study astrophysics or physics to gain the skills needed to continue my studies.
Describe what's happened since the news was released- how has the media been treating you?
Yesterday and today have been overwhelming with the number of interviews that I have had but overall the media has treated me very well.