Scarsdale Forum Winterfest - Saturday Night February 1
Wednesday, 29 January 2020 08:33
Last Updated: Wednesday, 29 January 2020 08:33
Published: Wednesday, 29 January 2020 08:33
Joanne Wallenstein
Hits: 1624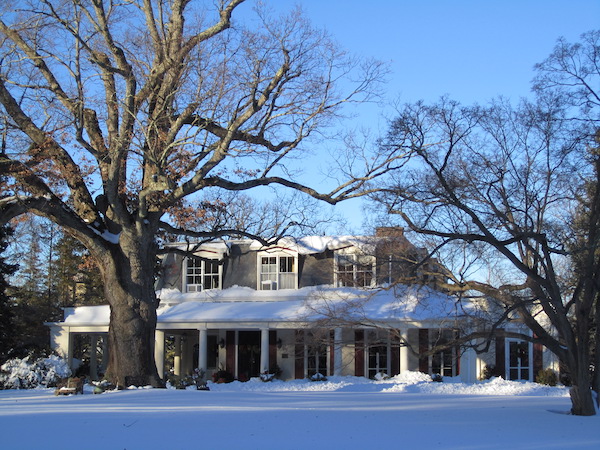 The Scarsdale Forum will host its twelfth annual membership party, Winterfest 2020, on Saturday, February 1 at the historic Scarsdale Woman's Club, 37 Drake Road from 7 to 11 PM. The snow date is Sunday, February 2, from 4 to 7 PM.
Among the highlights of the evening will be the delicious buffet dinner prepared by Plates and the home brewed beers of Bruce Wells. Several member pianists will set the mood throughout the evening in the beautifully appointed Music Room of the club. Home baked desserts will lure Forum members and their guests into the charming dining room near the library towards the end of the evening. Winterfest 2020 is perfect for chasing away the winter blues and the conversation is always chill around the beer station. Scarsdale residents are invited to join the Forum and come to the liveliest party of the year!
An online fundraiser has been put into place with Pampered Chef which will run from January 17 through February 9. Shoppers will find just the right gift for their favorite Valentine baker or chef from the unique selection of kitchen products in the Pampered Chef line at: www.pamperedchef.com/party/scarsdaleforum. 15% of all sales will go to the Scarsdale Forum to aid its civic educational mission.
Admission is $50 per person and limited to members and their guests. Due to the popularity of this event, advance reservations are encouraged. Please RSVP by Monday, January 27, 2020.

Advanced reservations, membership renewal and joining the Forum for the first time may be done online here or by mailing a check to Scarsdale Forum Inc., P.O. Box 86, Scarsdale, NY 10583. For additional information regarding the event, please contact the Forum office by phone at 914-723-2829 or by email at: office@scarsdaleforum.com.
Scarsdale Forum Inc. is a 501(c)(3) charitable organization dedicated to community education through discussion and analysis of issues relevant to Scarsdale residents. Since 1904, it has contributed meaningfully to village affairs through written reports, public speaker events and committee discussions. Membership is available to all Scarsdale and Mamaroneck Strip residents, regardless of citizenship status.

For questions pertaining to the press release please contact B. Kathleen Munguia, Winterfest 2020 Committee at 914-325-2729.