Scarsdale Students Shine at Recent Awards Ceremonies
Wednesday, 15 July 2020 16:44
Last Updated: Wednesday, 15 July 2020 17:37
Published: Wednesday, 15 July 2020 16:44
Sydney Albert
Hits: 1947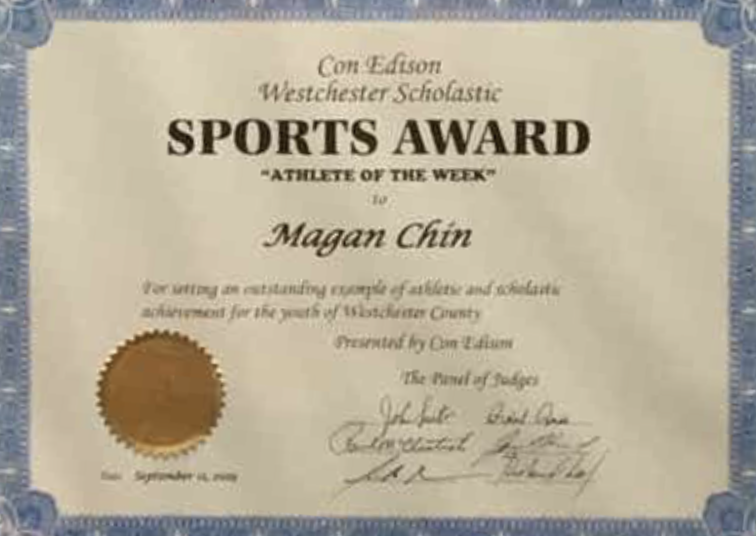 Last week, two Scarsdale High School students were granted prestigious awards for outstanding accomplishments. Charlotte Meyers was recognized for her civic efforts to stimulate social change and equity. Magan Chin, a star on the volleyball court, was granted a scholarship award for her athletic abilities.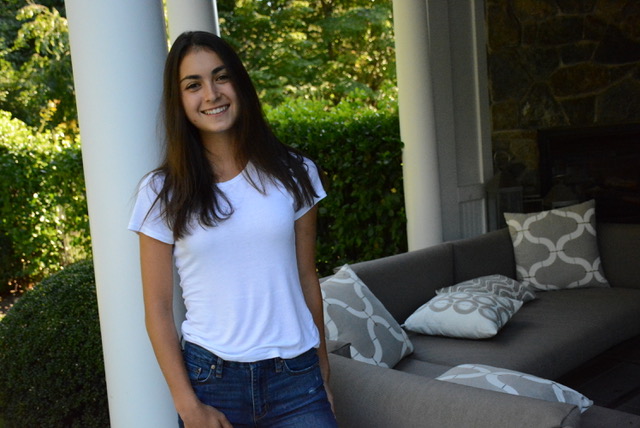 Charlotte Meyers, a graduated senior from SHS, was one of seven teens acknowledged by the Westchester County Youth Board for Social Justice Initiatives.
Charlotte was noted for her work supporting the White Plains Family Health Clinic and as a Research Intern for the National Center for Children in Poverty. In addition, Charlotte was acknowledged as an entrepreneur using a portion of the proceeds from her business Reflections by CharM to underwrite fundraisers for the WPH Clinic and to contribute to Feeding Westchester.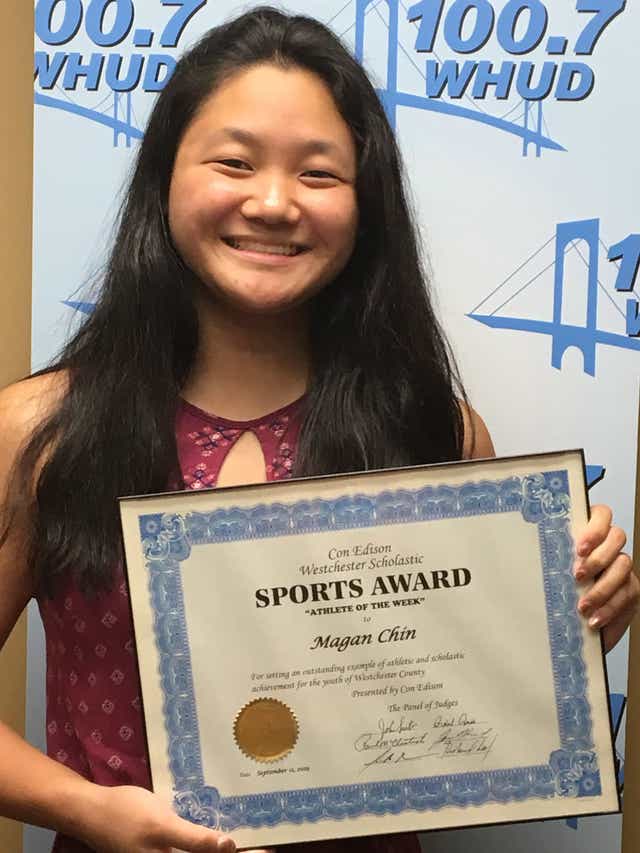 Scarsdale High School's Magan Chin earned the Tony Sabella Award at the Con Edison Westchester Scholastic Sports Awards.
Magan Chin was one of the 26 teens awarded "Athlete of the Week" during the 2019-2020 school year. Most importantly, she was one of the four students given an additional scholarship award for their exemplary accomplishments. The Tony Sabella Award, earned by Magan, includes a $5,000 scholarship. Magan Chin has been a star on the court for quite a while as captain of her volleyball team. She will continue to soar when she attends Barnard College.