Restart Plan Review Committee Requests Further Details on Restart Plan
Wednesday, 05 August 2020 17:25
Last Updated: Wednesday, 05 August 2020 17:32
Published: Wednesday, 05 August 2020 17:25
Joanne Wallenstein
Hits: 523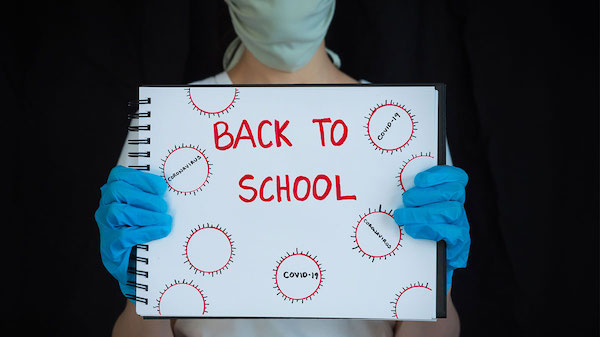 This letter was sent to Scarsdale10583 by the Restart Review Committe:

Dear Members of The Restart Committee, The Board of Education, and Key Scarsdale School Administrators,
After a little more than 1 day of receiving the Restart Plan and doing an initial review, 4 glaring inadequacies are evident in the critical areas of Safety, In-Person Learning, Improved Elearning, and Synchronous Streaming of Live Classes. Due to the extremely condensed parent review window this week, we need detailed answers from the Restart Committee to the following 4 items by 5 PM today, Wednesday, August 5th, 2020.
1) Safety – Please provide details on the following, since safety is the number 1 focus for reopening schools:
The mask wearing policy (we recommend 100% compliance), and the process for requesting and granting exemption to this policy
The specific PPE that Scarsdale Schools will provide to teachers (we recommend N95 equivalent masks and face shields)
The process for daily and weekly screening of students and faculty, the method of self-reporting potential known COVID-19 exposure and travel to areas on the NYS quarantine list or International travel, and tracking that appropriate quarantine has been implemented before a return to in-person school
A clearly illustrated workflow for a student required to quarantine under the hybrid plan, indicating how a student will switch from the hybrid model to full-time elearning, and then switch back to the hybrid learning model post-quarantine.
A clearly illustrated workflow for a sudden lockdown scenario, under the hybrid plan, indicating how all students will switch from the hybrid model to full-time E-learning, and then switch back to the hybrid learning model post-lockdown.
daily temperature checks, performed by a medical professional (self reporting is less accurate)
Transparency behind the decision to not explore the use of outdoor space, since many other districts are leveraging the fact that outdoor activities are definitely safer than indoor activities, and clarification of the hurdles, to determine if it is feasible to add an outdoor component at this late stage
The plan for COVID-19 testing - who will be tested, how frequently, which tests will be utilized, how will the tests be processed and results provided, what is the timeframe for creating the testing plan and ordering tests, since there is significant lead time for procurement, and how will testing be financed?
2) In-Person Learning – The current Restart Plan for K-5 provides an inadequate amount of in-person learning, when compared to the plans of many peer districts, who will be providing 5 full days, and more detail is needed on how in-person academics will be prioritized for 6-12:
The Restart Plan must include 5 days of in-person learning for K-5 to meet or exceed the industry norm (including Edgemont, Byram Hills, Chappaqua, Bronxville, and Rye, as well as many other districts) for K-5 children, while also providing 6-12 with an in-person component.
For 6-12, core subjects (such as math and science) need to be given prioritization for in person learning, please provide the process for determining how the prioritization of academics will be determined, and how parents will be involved in this process
3) Improved E-learning – Please provide the list of improvements that will be made to E-learning, which is a critical component of any plan.
A strategic plan to improve E-learning must be created to address the issues from Spring of 2020 before school starts on September 8, 2020, including scheduling, accountability, teaching methods/strategies, and online testing. Many of these items were identified at the BOE Listening Session in July of 2020.
Clarification of how E-learning will remain synchronized with in-person learning, to support the scenario where students will switch between delivery methods, due to quarantine.
A plan to use established Learning Management System (LMS) , such as Blackboard or Canvas, to facilitate effective E-learning.
4) Synchronous Streaming of Live Classes – The decision to not support a synchronous broadcasting platform, such as Microsoft Teams, to allow students to attend live classes from home, causes an unacceptable level of productivity loss and puts Scarsdale in a less desirable position than its peer districts who will employ this type of technology platform.
A Restart Plan that does not contain a synchronous streaming component will be less effective than one that does, and many peer districts (such as Bronxville and Rye) are investing in these platforms, which are becoming the industry norm for highly desirable school districts.
Hybrid models provide more productive hours in front of a teacher if students can easily toggle between in-person learning in the physical school building which can also be accessed from home (frequently referred to as "livestreaming" in peer districts' plans)
Switching between a hybrid model to a full-time online model is much more seamless when synchronous streaming is employed
We are excited to finally be brought into this process as key stakeholders and we look forward to creating a Restart Plan that appropriately positions Scarsdale as a top performing school district in Westchester, New York, and the United States.
Sincerely,
The Scarsdale Restart Plan Review Group, including:

Maria Asnis – child in K
Ilanit Blumenfeld- child in 5th
Beverley Caen- children in 8th and 12th
Linda Cavalier – children in 8th, 10th, and 12th
Shari Fayer – child in 2nd
Sammantha Furniss – children in 2nd and 4th
Kimberly Greene-Liebowitz – children in 7th and 9th
Jen Gross – children in 9th and 12th
Diane Gurden – children in 10th and 12th
Beth Heller Gelles – child in 10th
GiGi Heidbreders, children in 8th and 11th
Lena Kempe – children in 8th and 12th
Mayra Kirkendall-Rodriguez – children in 4th and 5th
Mark Koch- children in 5th and 12th
Xiaoxi (Nina) Liu – child in 3rd
Arek Meleletci – child in 10th
Roger Neustadt – children in 5th, 8th, and 10th
Jing Wei – children in 4th and 9th
Christine Weston – children in 4th and 7th
Natalie Yellin- children in 3rd and 5th
Stephen Zoota – children in 10th and 11th