Residents Complain About Unauthorized Emails from the Voters Choice Party
Monday, 14 September 2020 13:41
Last Updated: Monday, 14 September 2020 13:43
Published: Monday, 14 September 2020 13:41
Joanne Wallenstein
Hits: 956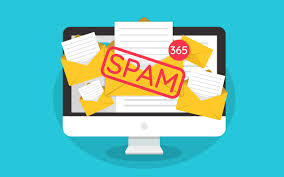 We received a few letters today about the unauthorised use of email addresses by the Voters Choice Party. A candidate for Village Trustee, running on the Voters Choice Party slate, filed a FOIL request for the entire list of 4,318 names from the Village of Scarsdale.
TheVillage released the list to the candidate on Friday, and today residents are receiving emails, despite the fact that the candidate signed an affadavit claiming that he would not use the list for solicitations.
Here are the letters we received today:
From Jeanette Warner
I was very offended to receive an email from the Voters Choice Party today. I signed up with Scarsdale Village for the "Notify Me" system because I wanted to receive information about emergencies, storms, road closures, sanitation schedules, recreation opportunities and more. And it has been an invaluable communication tool as shown following the recent storms and resulting power outages.
However, I agreed to receive Village emails and alerts not political solicitations.
Whether or not the release of the emails to the Voters Choice Party was required under the FOIL law, or not, I consider the VCP's obtaining and use this confidential information in violation of the terms of my consent to the Village to be the ultimate expression of their bad faith by their misuse of what should be my confidential information.
This action has convinced me not to support any of their candidates in the Village elections tomorrow.
J Warner
From Curtis Parker
As you predicted in your post from Saturday, I received an email from the VCP this morning. I've never subscribed to anything from them, so it must have come from the email addresses released from the Village. Curiously, though, when I clicked on the "why did I get this?" link at the bottom of the email, it told me that I had opted into receiving their emails via their website (see below). This is patently false. If they even have a website I do not believe I have ever visited it, much less signed up for their distribution list.
Curtis R. Parker