Santa Recieves Over 600 Letters from Scarsdale Kids
Thursday, 24 December 2020 09:39
Last Updated: Thursday, 24 December 2020 09:56
Published: Thursday, 24 December 2020 09:39
Joanne Wallenstein
Hits: 522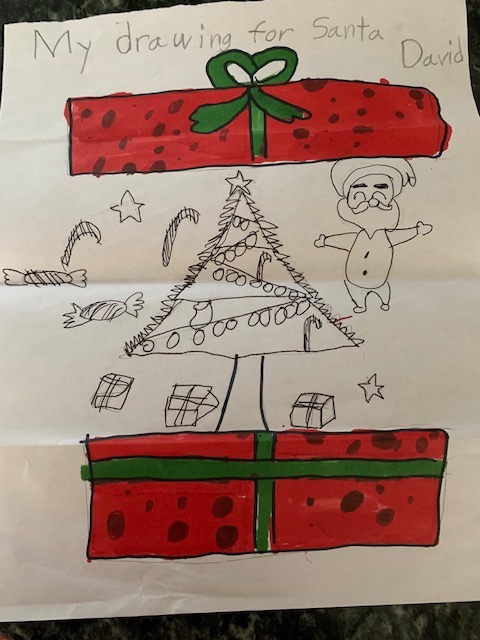 Scarsdale kids have big expectations for Christmas this year – but are also concerned for Santa's health, well-being and whereabouts. That's what we noticed from a sampling of the 600 Letters to Santa received by the Scarsdale Recreation Department this year, addressed to Elf Road on the North Pole.
The letters provide a window on what's on kids minds during this most unusual year. Many of the kids assured Santa that they had been very good this year – and then detailed the toys, books, make-up, outdoor equipment and electronics they hoped to receive. One girl lamented, "I hope this won't be the first year I get coal in my stocking," and apologized to Santa for asking for an expensive night light with blue tooth. Other popular requests were for hover boards, roller blades, paw patrol items, watches, sports jerseys, bikes, craft kits and books. One girl asked for "Great Expectations" by Charles Dickens along with a bookshelf to house it.
The kids displayed much empathy for Santa and others in their families. They asked Santa how he was getting around, how he was feeling and wondered how old he was…. that child guessed "Four years old." Another asked Santa to bring a present for her mom because "she believes in you and it's her birthday."
One of the sweetest requests was for a baby brother.
Two mothers or caregivers made their requests as well.
A 29 year-old named Samantha said she had "kept herself alive", and "not died," and wished for "a well-deserved break and $$$ $$$."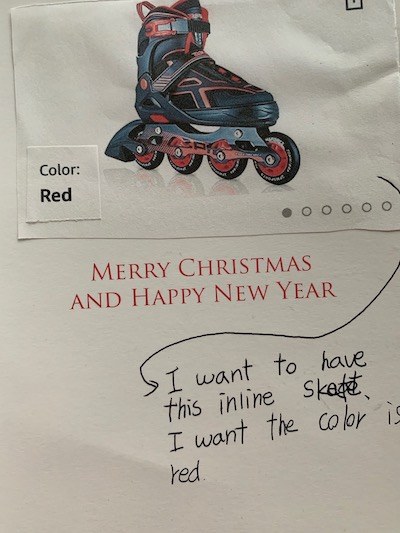 Another caregiver named Lindsay was happy and grateful. She said, "Dear Santa Claus: This year for Christmas I want nothing. I am perfectly satisfied with my life. So instead here are a couple of things I am grateful for. I am grateful for my family, this job, this amazing family I work for, and the sweet kids. I am also grateful for my health and that we all got through COVID. Thank you for Christmas."
Each letter received an official response from the desk of Santa Claus and assured the senders, "I have already made my list and checked it twice – and guess what? If you're on the nice list again this year I will be sure to bring you something very speak for being so good."
Merry merry everyone.