Broadway is Back! Are you Going? Reader Survey Results and More
Thursday, 30 September 2021 08:19
Last Updated: Thursday, 30 September 2021 13:05
Published: Thursday, 30 September 2021 08:19
Stacie M. Waldman
Hits: 890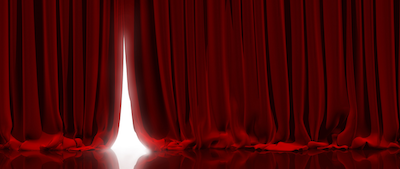 March 12, 2020 marked the darkest day in Broadway history. The COVID-19 pandemic hit and Times Square emptied out as theatres went dark and shut their doors for what was originally mandated to be three weeks. As a result, almost 100,000 people were immediately out of work. It was a huge loss for Broadway fans and employees that turned into an 18-month closure.
This month, Times Square came alive again the weekend of September 17-19 to celebrate the curtains going back up in NYC theaters. Representatives from The Broadway League and the Times Square Alliance spoke about the plan for reopening Broadway and casts from both established and new shows performed including Phantom of the Opera (four phantoms sang together), Dear Evan Hansen (four Evan Hansens performed together), Tina, Mrs. Doubtfire, Ain't too Proud, Aladdin, The Lion King, Caroline, or Change, Company, Chicken and Biscuits, Chicago, Come from Away, Diana, Hadestown, Girl from the North Country, Jagged Little Pill, Lackawanna Blues, Pass Over, Six, Thoughts of a Colored Man, Wicked, and more.
Broadway is back with plenty of free concerts, sold out shows, a Tony Award ceremony, and strict yet easily manageable safety protocols that aim to keep audiences, artists and staff safe.
What stuck with me from the September 19 Curtain Up! concert wasn't a performance, but a plea from Hunter Parrish from the original cast of Spring Awakening and from "Weeds" (HBO) fame. He is rehearsing with a new cast for the return of To Kill A Mockingbird on Broadway, and said, "…there's one character missing, and it's you." The audience.
Survey Results

So, what will it take for YOU to be back in a theater?

Here's what a survey of Scarsdale locals revealed:
Scarsdale is a cultured village, and 87.5% counted yourselves as regular pre-pandemic patrons of Broadway. Close to 10% have already been to one of the 15 shows that have reopened and another 10% are going to a show in the next month. Almost 30% of respondents plan to see a show in the next three months and 20% more by early 2022. However, a little under one-third of those surveyed do not plan to be in a theatre in the near future. Why? Reasons include brining COVID home to unvaccinated kids, concerns about people removing masks and a complaint about having to wear a mask inside if you are vaccinated.
COVID Safety

According to the Broadway League, all 41 Broadway theatres in New York City will require proof of vaccination for those over 12 years of age and proof of a negative PCR test within 72 hours (or within 6 hours for a rapid test) for those under 12 or those exempt due to a medical condition. Proof can be shown with the actual card, the Excelsior pass, or a photo of your vaccination card. Masks must be worn in the theatre at all times, except while eating or drinking in designated areas.
Scarsdale's response? A solid 72% of people do feel comfortable with these rules and 28% do not feel safe and are not ready to be back in a theatre.
Real World Experience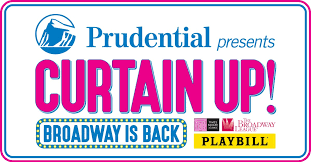 In order to assess the experience, I attended Come From Away. I wasn't sure what to expect, but I'm here to report that I felt extremely safe and believe that theatre is one of the safer inside places to go during the pandemic. Here's why:
Even though there was a downpour of rain, a COVID-safety officer was outside checking vaccine cards (or test results). My son, age 11, was PCR-tested the day before and there are rapid test stations all over Times Square so it's simple to get a test right outside the theatre. Several people responded that they would not go to a show until the entire audience, including kids, is vaccinated, but I was reminded that my son goes to school every day with hundreds of children that are not vaccinated due to age. He plays soccer and he went to day camps, and most places we go don't consist of mostly vaccinated and fully masked adults.
Remarkably, every single person in the theatre that I could see had a mask on and was wearing it properly. Masks stayed on. Those attending Broadway shows now tend to be people who want to see more Broadway shows open and stay open and are motivated to do their part. The vaccine mandate assures that you're not surrounded by anti-vaxxers and the mask mandate assures that you're not surrounded by anti-maskers. Ushers WILL escort you out of the theatre if you remove your mask. We had box seats so we had a beautiful view of a fully masked audience; this also allowed us to be socially distanced.
What's Open Now? What's on the Horizon?

New York Theatre Guide is a good source for what's playing now and what is opening soon. There are currently 15 Broadway shows open and 28 will be in action by the end of October. 37 out of 41 Broadway houses will be in operation before the end of the year. There are also a number of off-Broadway shows that are worth checking out and can be found on the same site.
The audience wore masks at a recent performance of Come From AwayBack to Broadway

Being back in a theatre was emotional for me. You can feel the appreciation the performers have for the audience that took the leap to come back to Broadway. The ushers are happy to greet you and even the staff in the ticket booth, who might be notorious for quotes such as, "Are ya getting a ticket there's a line of people do you know what you want if not come back please bye," have been so thankful for a ticket purchase.
In the play Come From Away the pilot, Beverly Bass, was ready to fly again after 9/11 but realized that passengers weren't when she returned to an empty airport. She thanked each person she passed on the way to her flight for getting back on an airplane. That's what it felt like to be back in theatre. It took a leap of faith to buy that first ticket, but once we were in our seats and the first performer came out on stage, applause erupted and it felt great, it felt right and it felt safe.
Also worth noting is safety and crime. In NYC. I have been in the city (including commuting in on Metro North and using the subway) and I feel safe traveling by myself, including at night. Times Square is as busy as ever and most restaurants are open for business. Many restaurants have extensive outdoor dining options (good-bye wide sidewalks and street parking) and heated spaces. Restaurant Row on West 46th is quite a scene these days with large outdoor dining structures. Some restaurants are offering Back to Broadway specials. Bringing the kids? Bareburger has $10 off $30 when show of your theatre ticket and they have legendary Brussels sprouts, by the way.