Bronx Women Sentenced to Ten Years in Jail for Burglaries While Residents Attended Funerals
Wednesday, 24 November 2021 19:07
Last Updated: Wednesday, 24 November 2021 19:10
Published: Wednesday, 24 November 2021 19:07
Joanne Wallenstein
Hits: 866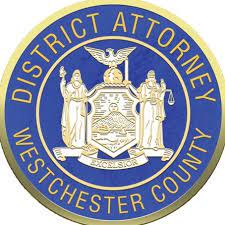 Westchester County District Attorney Miriam E. Rocah announced that Bronx resident Latonia Stewart was sentenced for burglarizing six homes of families she targeted because they were attending funeral services of loved ones between 2017 and 2018.

Stewart, 30, was sentenced on November 22, 2021, to a determinate term of 10 years in state prison on each of the burglary counts, each to run concurrently, and an indeterminate term of one to three years in state prison to run consecutive to the 10-year sentence.

On October 14, 2021, a jury found Stewart guilty of six counts of Burglary in the Second Degree and Criminal Possession of Stolen Property in the Fourth Degree, both felonies.

"Latonia Stewart targeted individuals on one of the worst days of their lives knowing they wouldn't be home, and stole their jewelry, valuables, letters and other keepsakes a spouse would cherish while grieving their loved one," DA Rocah said. "This coldhearted crime is reprehensible, and I applaud the great work of the District Attorney's Office, the Greenburgh Police Department, and the other law enforcement partners involved in bringing justice to these victims."

Between December 2017 and May 2018, Stewart burglarized the homes of six Westchester County residents in Cortlandt, Greenburgh, Ossining, Rye Brook, Scarsdale, and Tarrytown who were out of the house attending their spouse's wake or funeral service. Jewelry, watches, silverware and other valuables were stolen. Stewart targeted the homes after searching through obituaries online. She would then research the individual online, find the address on Google and locate the homes on Google Street View. Stewart used a sledgehammer to break windows and glass doors to gain entry into certain homes, and would then ransack the victims' master bedroom in search of valuable items once inside.

On May 1, 2018, Greenburgh Police arrested Stewart after observing her driving away from the home of a deceased person and found jewelry in her vehicle and a website with an obituary pulled up on her cellphone. Following her arrest, police recovered more stolen jewelry from Stewart's Bronx residence, and additional evidence, including jewelry, a sledgehammer and gloves, from her car.

The Greenburgh Police Department and the District Attorney's Office investigated the case, with assistance from the New York State Police, Greenwich Police Department, Ossining Police Department, Rye Brook Police Department, Scarsdale Police Department, and Tarrytown Police Department.

The case was before Judge David Zuckerman in Westchester County Court, and was prosecuted by Senior Assistant District Attorney Stefanie DeNise and Assistant District Attorney Michelle Calvi.