Vote in the SBNC Election on January 11 or Mail in your Ballot Today
Tuesday, 04 January 2022 13:05
Last Updated: Tuesday, 04 January 2022 13:08
Published: Tuesday, 04 January 2022 13:05
Joanne Wallenstein
Hits: 881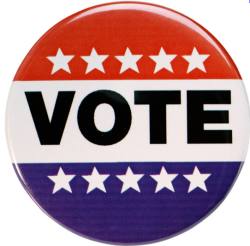 The 2022 School Board Nominating Committee (SBNC) Election will take place on Tuesday, January 11, 2022, 7–10 a.m. and 2–9 p.m. in the Scarsdale Middle School Auditorium Lobby at 134 Mamaroneck Road.
For those who choose not to vote in person, mail-in ballots are available in electronic form available in electronic form here.
Hard copies of ballots can be found at Scarsdale Village Hall and the Scarsdale Public Library. Completed mail-in ballots must be sent to:

SBNC Administrative Chair
PO Box 172H
Scarsdale, NY 10583

and received in the SBNC PO Box no later than 4 p.m. on Tuesday, January 11, 2022. Please follow the detailed instructions on the ballot website to ensure that your ballot is filled out correctly.

Vote for Candidates in your elementary district ONLY:

Edgewood (vote for 3): Anne McCourt Bates, Frank Murtha, Christine Weston, Meng Zhang

Fox Meadow (vote for 2): Claudia Green, H. Gitonga Kiara, Jonathan Schmerin, Jennifer Zola

Greenacres (vote for 3): Kim Greene-Liebowitz, Allison Kahner, Seth Morgulas, Eva Romas Wilson

Heathcote (vote for 3): Kimberly Miller Champlin, Dianna Cohen-Irom, Sarah Hopkins

Quaker Ridge (vote for 1): Lisa Gans, Alexander Wolf

Candidate biographies can be found here.
Besides electing candidates, voters will also decide on the newly proposed amendments to the SBNC Resolution. View the amendments marked up in the original Resolution here.