Boys Lacrosse Team Headed to Playoffs
Monday, 23 May 2022 16:02
Last Updated: Thursday, 26 May 2022 11:43
Published: Monday, 23 May 2022 16:02
Margot Diamond
Hits: 699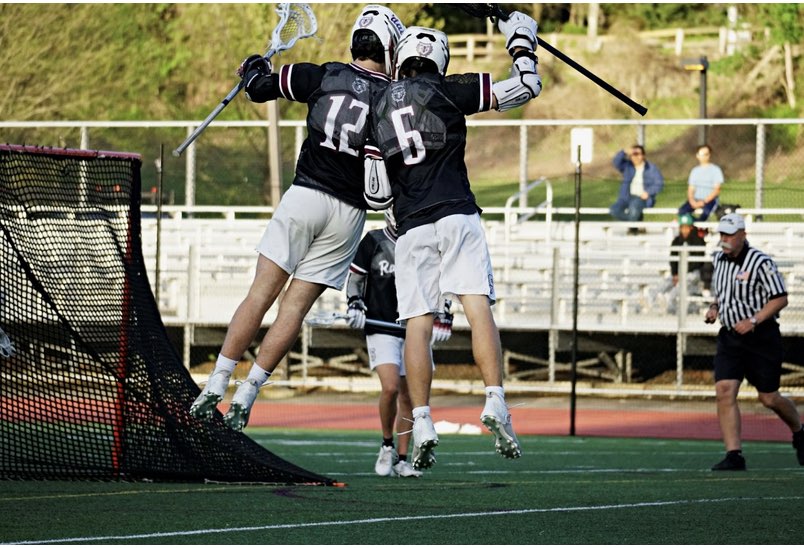 #12 - Graydon Diamond and #6 - Jake GoldsteinThe Scarsdale High School boys' lacrosse team closed their regular season with a 13-3 strong win over White Plains, making their game record 9-7. With a rocky start to the season, losing 15-4 to Briarcliff, 15-5 to Massapequa, and 15-3 to Iona Prep, the team made an immense comeback to go on a four game winning streak and take the win on some strong teams like Stepinac, North Rockland and New Rochelle. With a structured practice schedule run by head coach James Synoweiz, the team learned how to work together as a unit and highlight individual strengths.
A high point of the season was Scarsdale's game vs. John Jay. The boys demonstrated their "TOGETHER" motto to battle back and score four goals in the fourth quarter to win. This was a huge victory for the team who dug deep and worked harder.
One star player among the talented team is junior face-off and attackman Colby Baldwin. Baldwin picked up 12/16 balls on the draw in the game versus John Jay and has four games with 100 percent wins on the draw. Committed to play lacrosse at Penn State, Baldwin is a team player and lights up the field.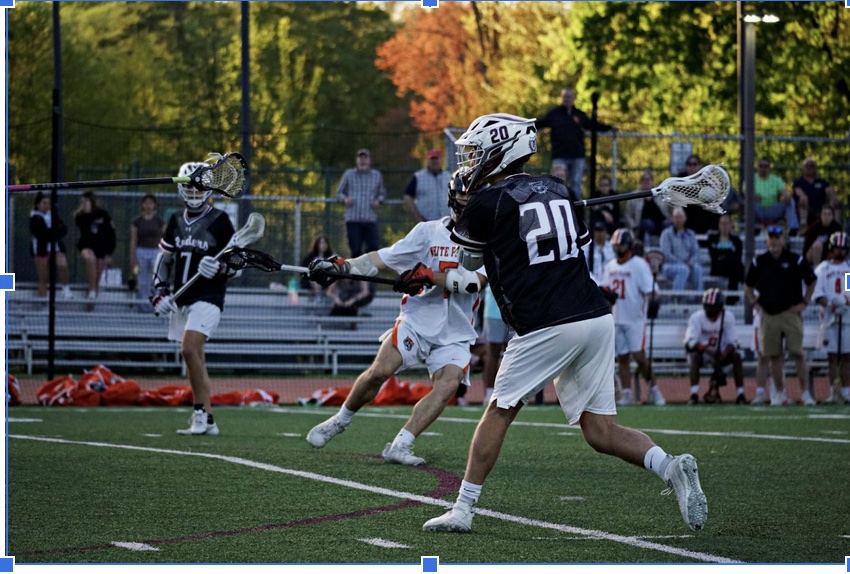 Ryan Ornstein #20
As the regular season comes to a close and the boys move into the playoffs, the senior players are getting ready to say goodbye. Senior captain Graydon Diamond reflected on his time on the lacrosse team and saying "I learned what it means to be a real teammate, and how to work hard and win together."
On May 20th the team played the playoff quarter final at home vs. Carmel. They dug deep and won the quarterfinal 13-4, with an impressive three goals from junior Wade Massey, and goals from Jake Goldstein, Rhett Needlman, Ryan Oreinstein, Matt Reyman, Graydon Diamond, Luke Tepper, and Colby Baldwin. Baldwin also went 14 for 15 on the draws. They will go on to play North Rockland in the next round of the playoffs on Tuesday May 23rd.

Photos by Elliot Zhang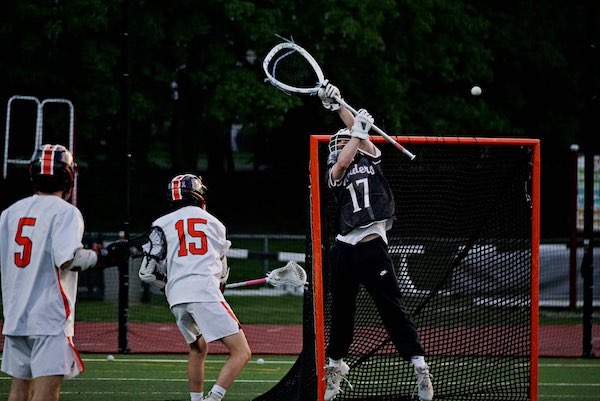 Andrew Lehrman #17