Mourners Remember Jordan Wachtell at Shaarei Tikvah
Details

Written by

Joanne Wallenstein

Hits: 2472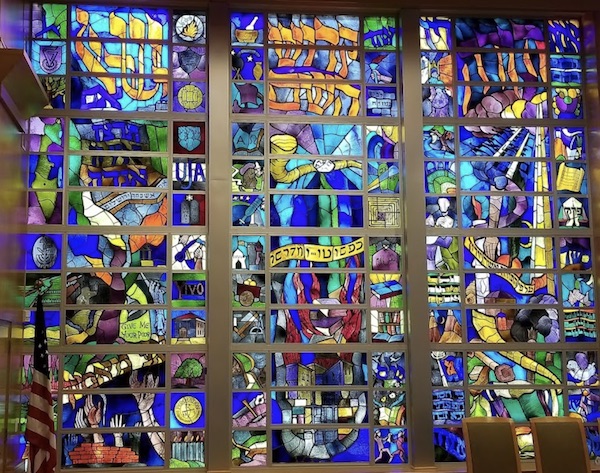 Hundreds of mourners lined Fox Meadow Road in Scarsdale on Monday February 3 to attend the funeral of Jordan Wachtell, age 57 of Ardsley at Shaarei Tikvah. Wachtell and 17 year-old Eric Goldberg, also from Ardsley, were killed in a head on collision on Interstate 287 on Thursday night January 30, 2020.
According to police, an Amawalk man drove his 2006 Jeep onto Interstate 287 at exit 10 at Westchester Avenue and Route 120 at 8:30 pm that night. He drove 2 ½ miles in the wrong direction before he had a head on collision with Wachtell's 2018 BMW 330 east of exit 9A, between Harrison and White Plains.
Wachtell was killed at the scene and Eric Goldberg died en route to Westchester Medical Center. Wachtell's son Preston and another 17 year-old student survived.
The driver of the Jeep has not been charged.
Jordan Wachtell is survived by his wife Mary, son Preston and daughter Skylar.
Scarsdale Forum Winterfest - Saturday Night February 1
Details

Written by

Joanne Wallenstein

Hits: 1818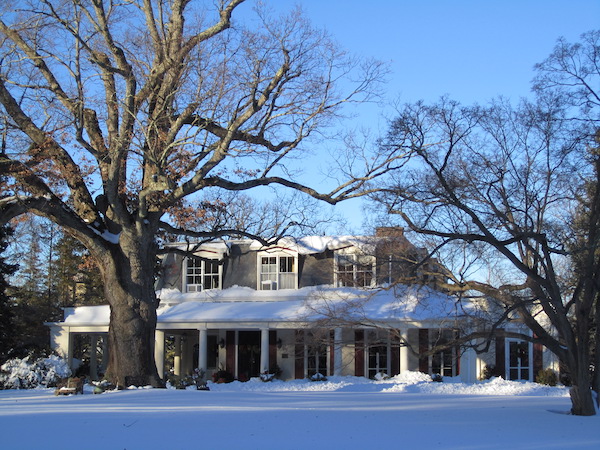 The Scarsdale Forum will host its twelfth annual membership party, Winterfest 2020, on Saturday, February 1 at the historic Scarsdale Woman's Club, 37 Drake Road from 7 to 11 PM. The snow date is Sunday, February 2, from 4 to 7 PM.
Among the highlights of the evening will be the delicious buffet dinner prepared by Plates and the home brewed beers of Bruce Wells. Several member pianists will set the mood throughout the evening in the beautifully appointed Music Room of the club. Home baked desserts will lure Forum members and their guests into the charming dining room near the library towards the end of the evening. Winterfest 2020 is perfect for chasing away the winter blues and the conversation is always chill around the beer station. Scarsdale residents are invited to join the Forum and come to the liveliest party of the year!
An online fundraiser has been put into place with Pampered Chef which will run from January 17 through February 9. Shoppers will find just the right gift for their favorite Valentine baker or chef from the unique selection of kitchen products in the Pampered Chef line at: www.pamperedchef.com/party/scarsdaleforum. 15% of all sales will go to the Scarsdale Forum to aid its civic educational mission.
Admission is $50 per person and limited to members and their guests. Due to the popularity of this event, advance reservations are encouraged. Please RSVP by Monday, January 27, 2020.

Advanced reservations, membership renewal and joining the Forum for the first time may be done online here or by mailing a check to Scarsdale Forum Inc., P.O. Box 86, Scarsdale, NY 10583. For additional information regarding the event, please contact the Forum office by phone at 914-723-2829 or by email at: office@scarsdaleforum.com.
Scarsdale Forum Inc. is a 501(c)(3) charitable organization dedicated to community education through discussion and analysis of issues relevant to Scarsdale residents. Since 1904, it has contributed meaningfully to village affairs through written reports, public speaker events and committee discussions. Membership is available to all Scarsdale and Mamaroneck Strip residents, regardless of citizenship status.

For questions pertaining to the press release please contact B. Kathleen Munguia, Winterfest 2020 Committee at 914-325-2729.
Funeral Held for Tommaso DellaSala, Manager of Moscato's
Details

Written by

Joanne Wallenstein

Hits: 5696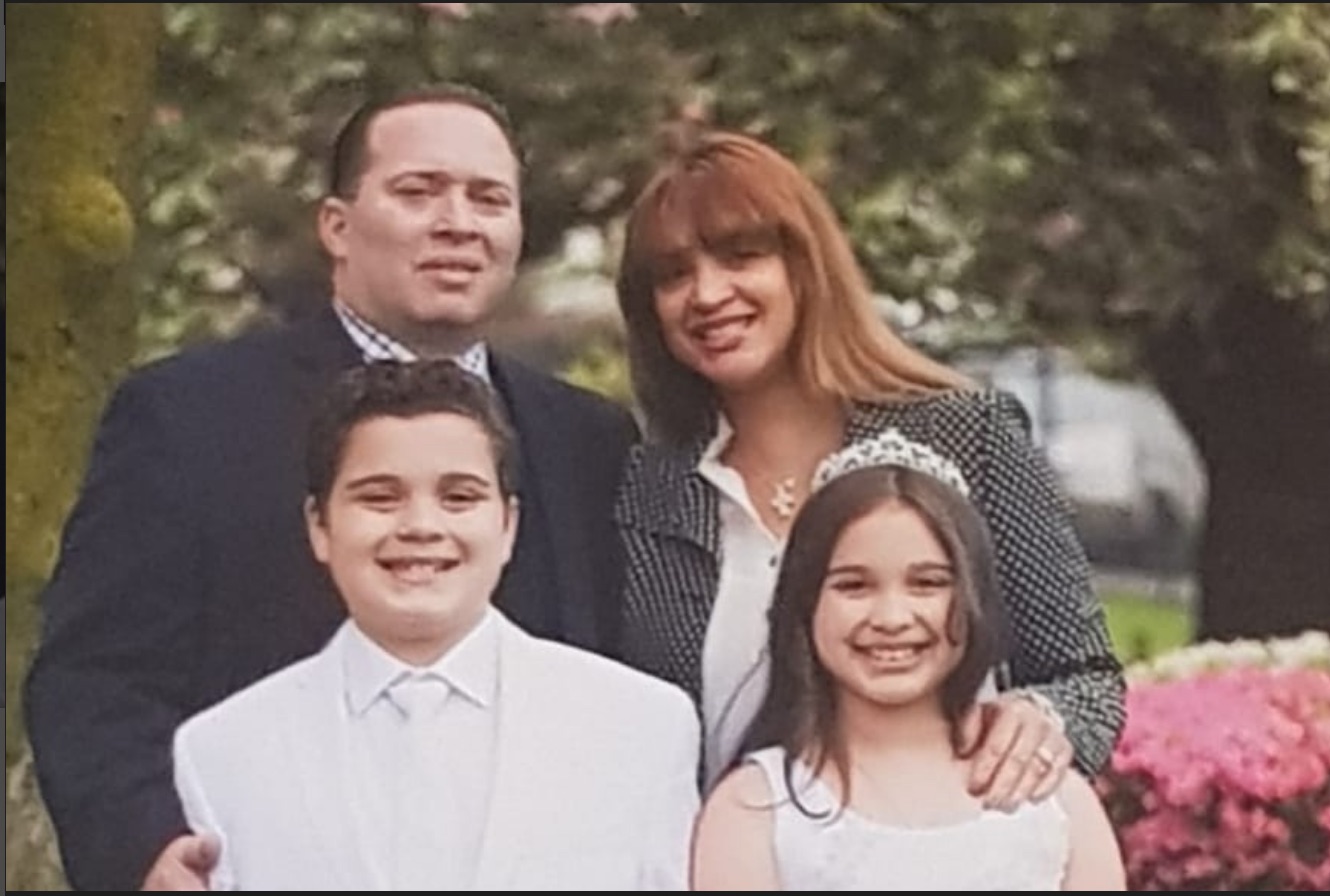 Tommaso and Ilbeka with their children Gerardo and GiadaScarsdale lost a friend and familiar face last week when Tommaso DellaSala, the manager of the popular restaurant Moscato's passed away at age 50 after a valiant battle with pancreatic cancer. He received the diagnosis in September of this year and died a short three months later. He leaves his wife Ilbeka and two children Gerardo and Giada.
Tommasso worked at the restaurant for almost two decades where he warmly greeted diners nightly. A funeral for Tommasso was held at Sacred Heart Church in Hartsdale on Monday December 16 at 10 am.
A Go Fund Me campaign was set up to help with his medical expenses and to support his family. Tommasso's wife Ilbeka will receive all funds directly. Contribute here to help: https://www.gofundme.com/f/t5wvr-help-for-tomasso
SHS Senior Wolf Cukier Discovers a Planet and Becomes a Star
Details

Written by

Joanne Wallenstein

Hits: 4016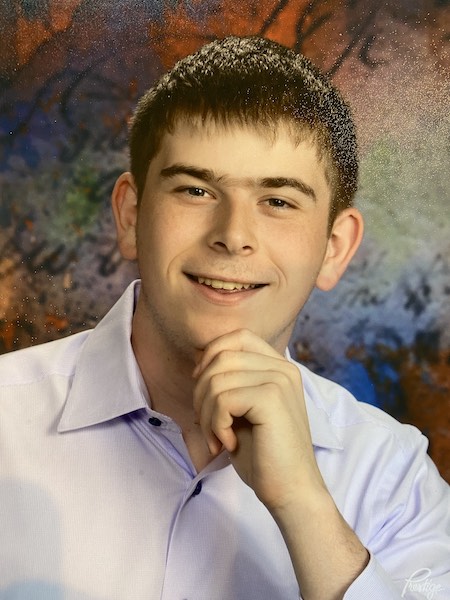 Scarsdale High School Senior Wolf Cukier became an overnight media start this week when news broke that on the third day of his internship at NASA last summer he discovered a new planet, 6.9 times the size of earth, located 1,300 light years away.
Working at NASA's Goddard Space Flight Center in Greenbelt MD, Cukier was analyzing data that had been sent back to earth from the Transiting Exoplanet Survey Satellite (TESS). He was looking through data that was flagged by citizen scientists who have access to the data when he found a planet that had two orbiting stars called a circumbinary planet. The system has been named TOI1338 and is the first circumbinary planet discovered by the TESS project.
In a news release from NASA, Cukier said, "I was looking through the data for everything the volunteers had flagged as an eclipsing binary, a system where two stars circle around each other and from our view eclipse each other every orbit," Cukier said. "About three days into my internship, I saw a signal from a system called TOI 1338. At first I thought it was a stellar eclipse, but the timing was wrong. It turned out to be a planet." Once he made his discovery, he spent weeks with other scientists confirming his hypothesis.
The discovery was announced at the 235th American Astronomical Society meeting in Honolulu on Monday January 6.
Wolf was kind enough to answer a few questions about himself and here is what he shared:
How did you first become interested in astronomy?
I've always been interested in science. My mom is trained as a geologist and has passed on that love of science to me.
Where did you find encouragement at the high school to pursue an internship at NASA?
The science research program at my school requires that students have a mentor to do research with over the summer. To find a mentor I sent emails to various researchers throughout the country in my field and eventually one referred me to Ravi Kopparapu, my mentor for my first summer. That summer I did research on calculating the habitable zone for binary star systems. This past summer I was invited back but Ravi was unable to mentor me due to travel plans so I worked with Veselin Kostov on finding a circumbinary planet.
How does you plan to continue your study of astronomy in the future?
In college I intend to study astrophysics or physics to gain the skills needed to continue my studies.
Describe what's happened since the news was released- how has the media been treating you?
Yesterday and today have been overwhelming with the number of interviews that I have had but overall the media has treated me very well.
Eighth Grade Jazz Band Performs at Scarsdale Woman's Club
Details

Written by

Joanne Wallenstein

Hits: 2728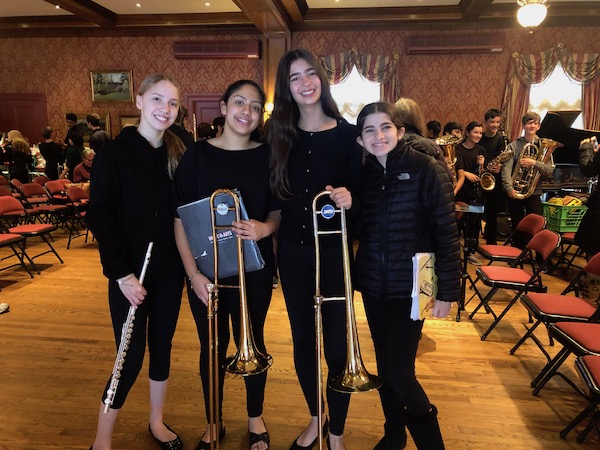 The Scarsdale Middle School eighth grade jazz band brought joy to the Scarsdale Woman's Club at their tenth annual concert on Wednesday December 4. Under the direction of Mr. Nick Lieto, the band put on a great holiday concert.