Seeking Candidates for School Board Nominating Committee
Monday, 18 September 2023 17:57
Last Updated: Monday, 18 September 2023 17:57
Published: Monday, 18 September 2023 17:57
Joanne Wallenstein
Hits: 350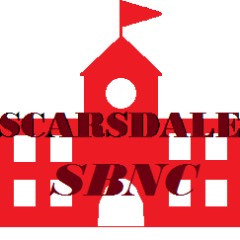 The School Board Nominating Committee (SBNC) is seeking candidates to participate in Scarsdale's vital non-partisan process. The SBNC consists of residents elected from across the Village for the role of recruiting, vetting, and nominating candidates to fill vacancies on the Scarsdale Board of Education.

All residents who are qualified voters and interested in maintaining the excellence of Scarsdale schools are strongly urged to consider running for an SBNC position. Each year, two members are elected from each of the five elementary school districts to serve a three-year term on the Nominating Committee, followed by two years on the Administrative Committee. Terms begin in January 2024.

The SBNC Election will take place on Tuesday, January 9, 2024, at Scarsdale Middle School. The election snow date is Wednesday, January 10.

If you are interested in running for the SBNC, please visit the Join SBNC – Scarsdale SBNC page on our website for more information and biographical and petition forms. Alternatively, you can pick up forms at Village Hall or the Scarsdale Public Library.

The deadline for candidates to submit materials is Monday, November 13, 2023. Questions can be directed to Deborah Skolnik via email at sbncelection@gmail.com.