Signing Day at Scarsdale High School
Wednesday, 08 November 2023 16:26
Last Updated: Wednesday, 08 November 2023 16:28
Published: Wednesday, 08 November 2023 16:26
Joanne Wallenstein
Hits: 1278
Nina Franco, Maxine Silverman and Shannon KellyThe SHS Athletic Department and Maroon and White held a joyous celebration for three student athletes who have signed national letters of intent to play sports at Division 1 or Division II school next fall.
On Thursday November 8, the school held a "signing day" ceremony and lauded three female athletes who will compete in college.
They are:
-Nina Franco, who will play lacrosse at Fairfield University
-Shannon Kelly who will complete in Track and Field at College of the Holy Cross
-Maxine Silverman who will play lacrosse at Lehigh University
Students and families posed for photos of the athletes signing their letters.
Explaining the process, Athletic Director Ray Pappalardi said, "Signing a National Letter of Intent ends the recruiting process since participating schools are prohibited from recruiting student-athletes who have already sign letters with other participating schools."
"A student athlete who has signed a National Letter of Intent may request a release a release from his or her contract with the school. However, if a student-athlete signs a National Letter of Intent with one school but attends a different school, he or she will lose one full year of eligibility and must complete a full academic year at their new school before being eligible to compete."
Pappalardi also celebrated additional athletes who have committed to play intercollegiate sports. Their names will be share in the spring.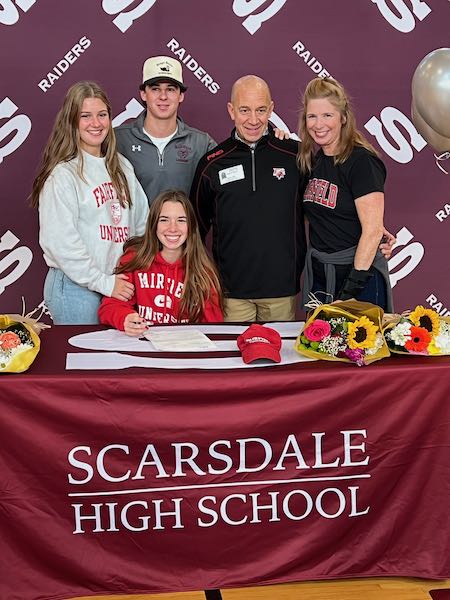 The Franco Family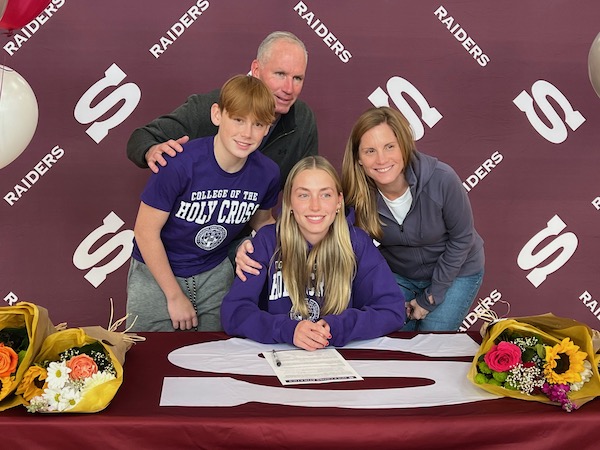 The Kelly Family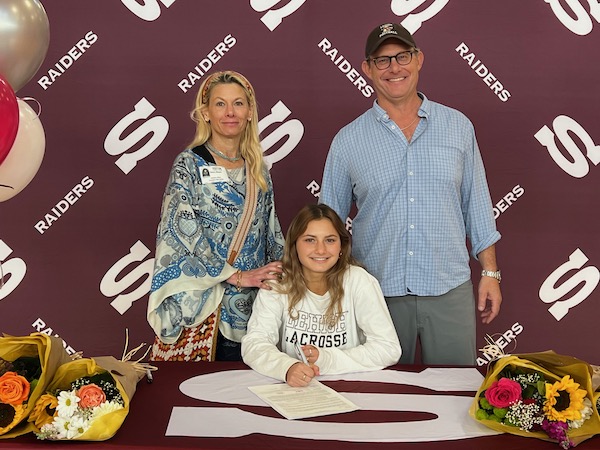 The Silverman Family