Twelve Faculty Members Attain Tenure
Tuesday, 14 May 2019 18:48
Last Updated: Wednesday, 15 May 2019 11:02
Published: Tuesday, 14 May 2019 18:48
Joanne Wallenstein
Hits: 3212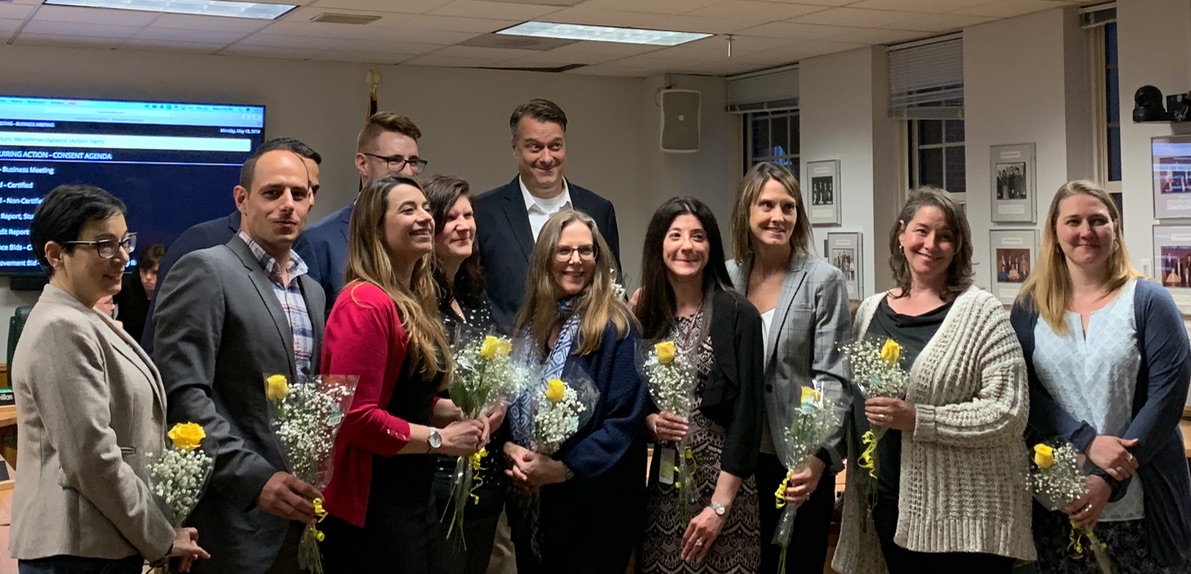 There were smiles all around at the opening of the May 13 meeting of the Scarsdale Board of Education when 12 teachers attained tenure. Schools Superintendent Dr. Hagerman thanked Scarsdale's faculty and said that getting tenure was an achievement and an accomplishment. To the awardees he said, "You have believed in us and we believe in you."
Assistant Superintendent Drew Patrick called tenure, "a significant accomplishment in the career of an educator," and reviewed the rigorous process for evaluating teachers including classroom observations, ratings, mentoring, year-end conferences, a portfolio of artifacts as well as feedback from the school community and an administrative review panel.
He said, "the rigors are commensurate with the achievement."
Here is the list of the twelve faculty members who were awarded tenure on May 13, 2019. Congratulations!