From the Light the Future! Committee and Maroon and White
Wednesday, 30 October 2019 17:08
Last Updated: Wednesday, 30 October 2019 17:40
Published: Wednesday, 30 October 2019 17:08
Joanne Wallenstein
Hits: 1649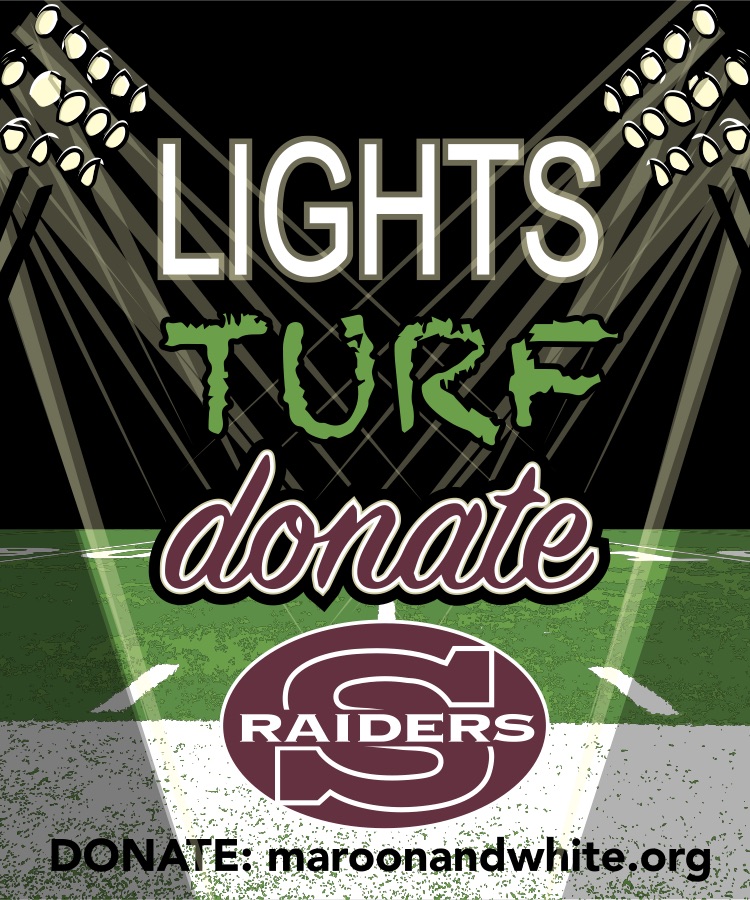 This letter was sent to Scarsdale10583 by Kate Conlan, Co-President of Maroon and White:
In a historic decision last month, Scarsdale Village Trustees voted 6-0 to approve the installation
of permanent, clean, and highly focused LED lights on Butler Field, replacing the diesel-powered portable lights currently used for some nighttime games. Permanent lighting will enable the Scarsdale community to get the most out of the newly renovated, first-class Butler Field complex. Maroon and White, the Light the Future! Committee, and a variety of community groups are dedicated to raising the necessary funds for this important investment which will benefit athletes of all ages, their friends and family spectators, and the entire Scarsdale community. Benefits will include:
Home Night Games: Kids love the excitement of playing under the lights and more working parents and community members are able to attend night games. Night games promote school pride, community unity, and provide safe evening events for Scarsdale's children.
Fall Playoff Games: Scarsdale High School teams have historically been forced to forfeit home field advantage for fall playoff games due to not having field lights to accommodate after-school and evening playoff games when the sun sets early. Permanent lights at Butler Field will allow Scarsdale High School teams the benefit of home field advantage.
Complete JV Games: The Junior Varsity teams in sports such as Field Hockey and Lacrosse often play their home games immediately following the completion of their sport's Varsity games. When constrained by early sundown, these JV games are often forced to be shortened. Permanent lights will allow these JV teams to play the full-length games they deserve.
Pre-Season Spring Practice: Scarsdale High School and youth athletes in lacrosse, soccer, baseball and softball typically face game competition prior to Scarsdale's grass fields being opened for play in mid-April. Lights at the Butler Field will allow Scarsdale athletes across many sports increased early-season practice opportunities on the turf field.
Soggy Weather: Scarsdale's grass fields are frequently closed due to soggy and unsafe conditions. Permanent lights at Butler Field will extend the availability of the turf field, providing a safe practice environment for Scarsdale athletes and saving costly damage to grass fields.
Environment: Permanent, clean, and highly focused LED lights at Butler Field will provide better field lighting for Scarsdale's athletes without the noise, smell, air and carbon pollution, light dispersion, or rental costs of the diesel-powered portable lights Scarsdale is currently forced to use for night games.
Property Values: Most surrounding communities already have field lights and benefit from all the advantages described above. Installing permanent lights on Scarsdale's new Butler Field complex will bring Scarsdale's fields up to the standards of surrounding communities and make Scarsdale more attractive to prospective home buyers.
In order to realize these many benefits, a community investment of $850,000 is required. We are thankful to all the families that have allowed us to make significant progress towards this goal. However, an additional $395,000 needs to be raised by January 2020 in order for the lights to be installed for the Fall 2020 season. Please consider donating to this important cause! Donations can be made online at www.maroonandwhite.org or by check made payable to Maroon and White and sent to PO Box 124, Scarsdale, NY 10583. Thank you for your support!