One Thousand Acts of Kindness from Middle School Students
Tuesday, 10 December 2019 14:08
Last Updated: Thursday, 12 December 2019 15:06
Published: Tuesday, 10 December 2019 14:08
Joanne Wallenstein
Hits: 2257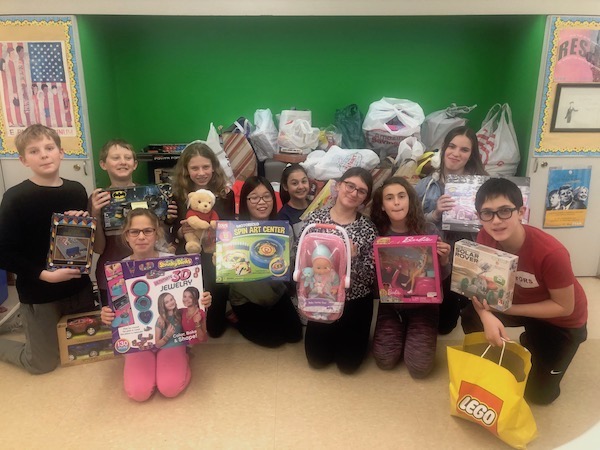 From left to right AJ Hart, Andrew Mandel, Rachel Rakower, Kate Hubell, Joyce Liu, Skylar Katz, Amanda Gorrin, Ellie Greenspan, Eli LeblangSixth graders from Butler House and Fountain House at Scarsdale Middle School have organized 1000 acts of kindness over the school year. The effort is led by social studies teachers, Ms. Jeanne-Marie Castiello (Butler House) and Adam Nichols (Fountain House).
According to Ms. Castiello, here is what they did:
Butler 6 worked with Fountain 6, their sister house, to collect over 255 toys for the Children's Hospital at Montefiore (CHAM). For the last three years, students have donated toys to Montefiore's Annual Holiday toy drive. Next week the toys will be distributed to patients at the Children's Hospital Holiday Party.
Butler 6 collected educational baby and infant toys for the NICU at CHAM.
For the holiday season each of Ms. Castiello's students wrote letters and cards for Thanksgiving and the holidays to senior residents at the Schaffer Extended Care Center at Montefiore. Students will continue to correspond with the senior residents for the entire school year.
Ms. Castielle said, "The generosity of spirit is truly heartwarming and amazing. To see sixth graders dedicated to helping others is awe inspiring and gives true meaning to the holiday season."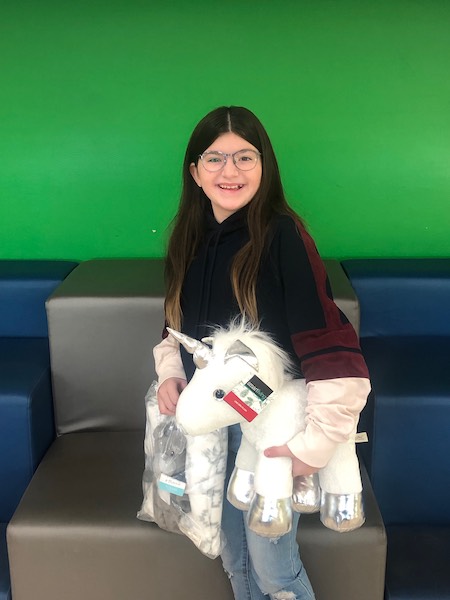 Alexandra Israel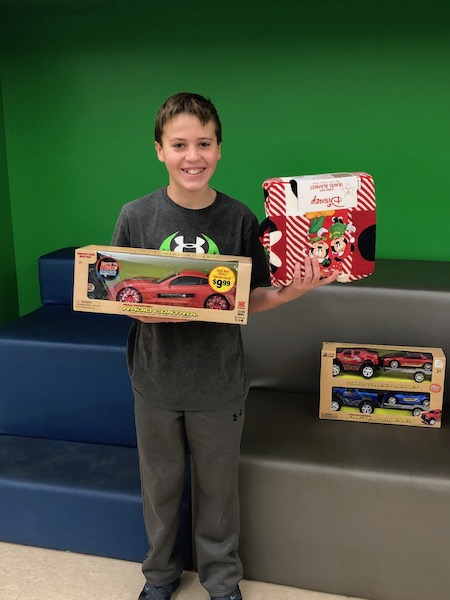 Joey Pappalardo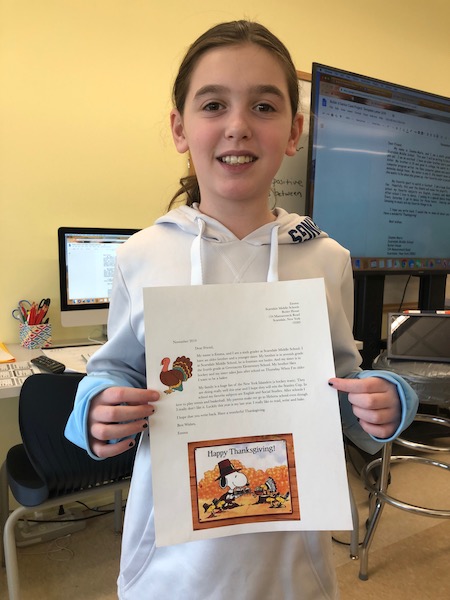 Emma Lerner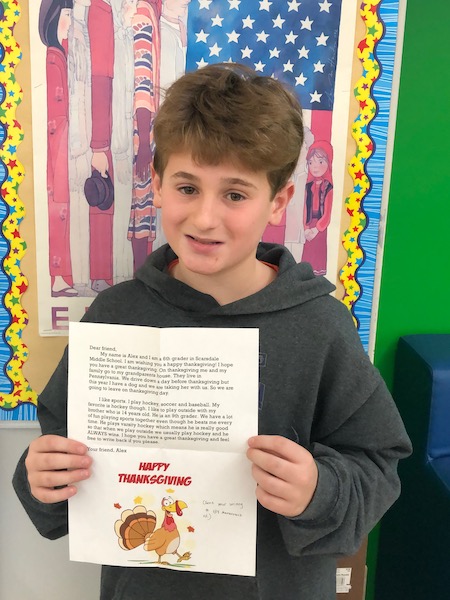 Alex Horner