SHS Students React to School Closure
Thursday, 12 March 2020 10:33
Last Updated: Thursday, 12 March 2020 10:33
Published: Thursday, 12 March 2020 10:33
Oscar Tirabassi
Hits: 1069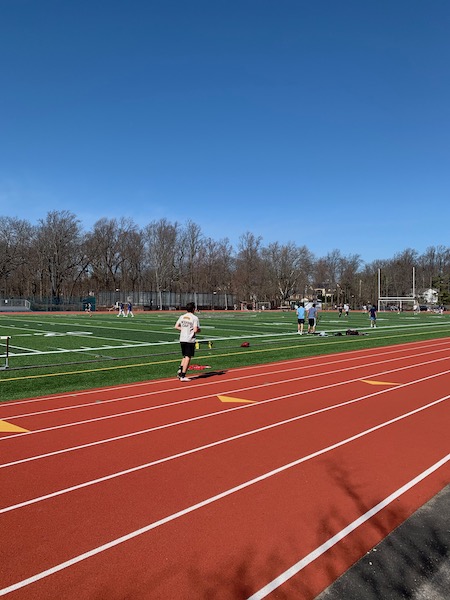 On Sunday night March 8 the Scarsdale Union Free School District announced that it would close until March 18 after a teacher at Scarsdale Middle School tested positive for coronavirus. Since then, 36 faculty, students, and parents have been asked to quarantine for fourteen days. The district is currently in the process of disinfecting all school buildings and buses. High school students are mostly not unhappy.
On their website, the district has advised against "larger gatherings of students or students and adults." Even so, students have reported seeing "fun gatherings at Kenisco Dam" on social media, as well as parties hosted by their classmates. "I want to go to a [subject omitted] class party, but my parents won't let me out of the house," one junior lamented.
A senior had more reservations. "I'm very surprised that a lot of people are not taking this seriously whatsoever. I get that just one teacher had it, but going to the beach? Really?" She also mentioned seeing many videos about coronavirus posted by her classmates on the popular social media app Tik Tok. "I'm not going to go to a big gathering, but I want to go out later to Michaels [the arts and crafts store]."
"Fifty percent of people say everyone is going to be affected, fifty percent say it's just a flu – I don't know how imminent the threat is," another senior said. "Even if they disinfect the schools, what if we go back and there's one person who has it, and everyone gets affected? I'm scared." She expressed concern over transmitting the virus: "It feels like you have too much control over other people's lives to just go out."
High school teachers will be permitted to assign work to their students starting on Monday, March 16th. It remains to be seen how this interruption will affect teachers' curricular plans. Many have already posted announcements on social media postponing or delaying certain projects and assignments. One student said his teacher initially assigned homework online, but then withdrew the assignment when the school requested it to be removed.
Other students are relishing their time spent at home. "I am taking this time to relax at home, update myself on the current epidemic, catch up on my favorite shows, and do some gaming," a senior explained. "I am planning on staying home, as I think it is necessary for us all to give up a little bit of our time going out in order to keep our community healthy."
It is unclear if spring break will be cancelled so that the district may fulfill the required minimum of school days mandated by New York State. "We will notify the community as soon as possible if the use of such days is necessary," the district website states. To many high school seniors who have meticulously planned their spring break trips with friends, this could be nothing short of a disaster. One student maintained that "technically, [the district] can't take away break days because it's a state of emergency."
A senior said that since his spring break plans were inevitably going to be scrapped, he would hang out with friends during the extended closure. "I'm going out often," he said confidently. "Corona is so overblown, and young people with healthy immune systems easily survive it."
"I love the days off," he said. "It's probably a little excessive, but who cares."