District Pivots on Restart Plan In Response to Parent Feedback
Thursday, 06 August 2020 11:41
Last Updated: Friday, 07 August 2020 16:23
Published: Thursday, 06 August 2020 11:41
Joanne Wallenstein
Hits: 1146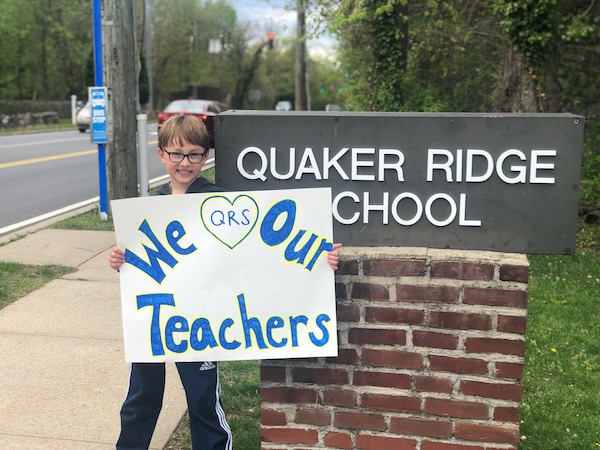 The Scarsdale Schools have adjusted their Restart Plan once more, this time to provide more school for both elementary and high school students. In response to an outcry from the parents of elementary school students about plans for the youngest students to attend school for two sessions per week, the school administration has changed course.
In an email dated August 5, the Superintendent Dr. Thomas Hagerman announced plans to offer more frequent in-school attendance for kindergartners through fifth graders, along with more synchronous, or live sessions to high school students.
The superintendent announced that elementary school students will now be split into A/B groups and attend school on alternative days either from 9 am to 11:15 am or 12:45 to 3:00 pm. The memo explains that 90 minutes of disinfecting will be required between the two sessions, and that additional custodians will be hired to clean. According to the schedule, Wednesdays are no longer blocked off for teacher planning - and now appear to be regular days on the schedule.
For high school students, additional synchronous instruction will be offered. Students will attend school for two half days per week with four afternoons of synchronous instruction at home.
The letter says, "For a class that would meet four times a week in regular school, a student will have a 50-minute in-person class and two 30-minute zoom classes for that class, for a total of 110 minutes of synchronous instruction as opposed to 85 minutes in the previous schedule. This hybrid schedule now allows all students to have two mornings in school and four afternoons with remote instruction and would guarantee that there are at least three contact points per week for a typical class for each student."
Wednesdays at the high school show asynchronous instruction in the morning with the afternoons for "virtual and in-person small-group meeting and teacher tutorials."
Due to the pivot, the district announced a delay in the release of a video explaining the program from August 5 to August 6, They will hold two public forums on Zoom on August 6 from 1:00 - 2:30 pm and another at 6:30 pm to hear feedback from the community. At 2:30 the Board of Education will hold a special meeting.