Letter to the School Board and Administration: In the Midst of Mayhem, Planning for Better School Days
Sunday, 10 January 2021 14:11
Last Updated: Monday, 11 January 2021 08:03
Published: Sunday, 10 January 2021 14:11
Diane Greenwald
Hits: 1043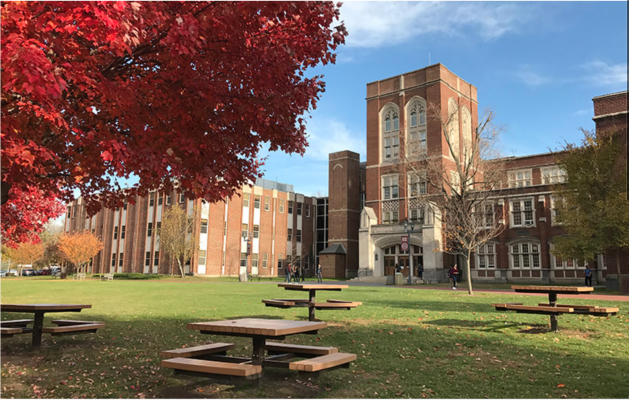 This letter was written by Scarsdale resident and parent Diane Greenwald:
It's been nearly a year of school disruption, but with the vaccination comes a glimmer of hope for more normalcy. I admit it's hard to imagine, but we should still plan for better days ahead. Scarsdale School District should be carefully assessing pandemic-related issues, anticipating that our teachers will need resources to face future challenges. The teachers' contract is open for negotiation and it's budget season, so we have an opportunity right now to ensure that funds are available to pay teachers for summer work and make professional development available and mandatory for all faculty.
Like many parents, I wonder how covid-19 has impacted student learning and child/teen development. So much has been derailed, but likely not in clear-cut ways. Scarsdale faculty members have described themselves as first year teachers this year, facing unprecedented re-working of their teaching techniques. We see evidence of their very hard work and we are a grateful community. We are also realistic. While students are resilient, there is sure to be a cost for the significant reduction of school hours, the elimination of most extra-curricular activities, and the reliance on virtual learning platforms and more self-directed assignments. And we are not yet out of the woods.

I am hopeful that the District will soon explain how vaccination rates will change protocols, ideally in dialogue with local public health experts. But even if the District is able to increase in-person learning later this the spring, it will not make up for the lost experiences. Students will come into new grades next year in different places -- different from each other and also different from ever before. I am hopeful that our insightful faculty can help us set our expectations because next year, teachers may feel like first year teachers all over again. The Administration must plan for this inevitable situation.

Last September, we were all reminded that teachers have a 10-month contract, which impacted the District's ability to start school ready for students. Teachers currently require school-time hours on Wednesdays for planning and the District used most of September for a staggered ramp up. This is unsustainable.

Last July, Scarsdale entered into an unusual one-year contract with the STA. With the teacher contract available for re-negotiation and the budget cycle begun, the Board has an opportunity to consider our needs anew. They can look at funding more planning time for teachers that won't impact instructional time, like over the summer, when faculty can collaborate and share the challenges and successes of the previous three semesters. The faculty may need time to adjust subject learning that spirals from grade to grade and to discuss impacts to socio-emotional development, with coordination across grades.

Basically, the questions are: how will Scarsdale be ready to meet each child where they are and is there support among taxpayers for investment into school planning work? I encourage the Board to reach out to parents now to understand priorities, and help the administration align community expectations with available resources. Scarsdale commissioned a report from an outside consultant who conducted focus groups and took a survey. Though it was a tight scope, there are some high-level suggestions for improvements, particularly around transparency and communications. How is the report being addressed and are focus groups needed again?

Even with significant stresses on our schools right now, I hope the District will focus forward as well. We all have fatigue but infused with hope, honest reckonings might inspire understanding, buy-in, and positive outcomes for our children attending this leading school system.