Can Scarsdale Require Kids to be Vaccinated Before Returning to School?
Tuesday, 20 July 2021 15:37
Last Updated: Tuesday, 20 July 2021 15:41
Published: Tuesday, 20 July 2021 15:37
Joanne Wallenstein
Hits: 1182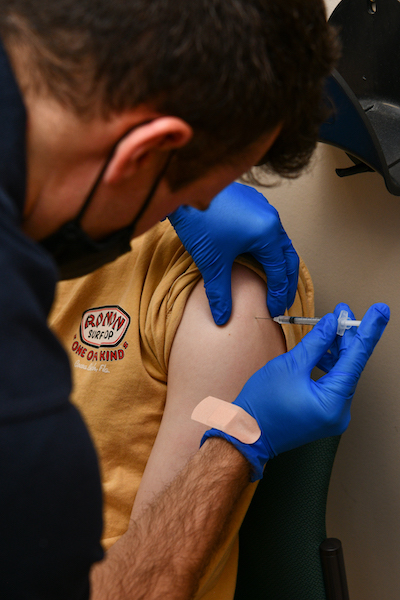 In May, US News reported that a database maintained by the Chronicle of Higher Education indicated that more than 360 public and private colleges across the U.S. will require students to get a coronavirus vaccine, and experts expect more schools to follow suit. The State University of New York is also requiring students to be immunized but Governor Cuomo cautioned, "They (the FDA) would have to give it full approval before September, otherwise SUNY, CUNY could not mandate. If it doesn't have the full approval, you cannot legally mandate … we believe they will do that in the near future."
What about the state's public schools? Can they require all students 12 and up along with teachers and staff to be vaccinated? Afterall, a whole range of vaccines are now required including those against hepatitis B, Measles, Mumps and Rubella, Polio, Chicken pox and more. Why not COVID?
Apparently it's not so simple. Since the COVID vaccines currently hold only an emergency use authorization (EUA), they have not undergone the full FDA approval process. Therefore, individuals have the right to accept or approve the vaccines. Without FDA approval, the state cannot require school children to be vaccinated before returning to school.
Scarsdale Schools Assistant Superintendent Eric Rauschenbach explained it this way: "The State has always legislated which vaccines were required for school attendance. Given that school is compulsory and, at this time, Gov. Cuomo has indicated there would be no virtual option next year, requiring eligible students to vaccinate would restrict non-vaccinated students from compulsory education. This is a topic that is currently being discussed and I am sure there will be debate on a State level around the topic. We do not feel the school district has the authority to require vaccines above and beyond the law. Contextually, the vaccine is also being used under emergency use approval which complicates matters."
We asked Rauschenbach if there is any way the state could require kids to be vaccinated and he said, "The State could require it by legislation, I am not sure that the EUA is a legal barrier to passing legislation, but it certainly makes things more complicated. I assume there would be legal challenges if the State approved a mandated vaccine operating under a EUA."
So for now, the choice to vaccinate kids ages 12 and up is yours. However, with the more infectious Delta variant on the rise, the situation is changing rapidly and new rules may be made before the opening of school.