Scholarships Availabe for Scarsdale College Students
Tuesday, 19 April 2022 12:42
Last Updated: Tuesday, 19 April 2022 12:42
Published: Tuesday, 19 April 2022 12:42
Joanne Wallenstein
Hits: 625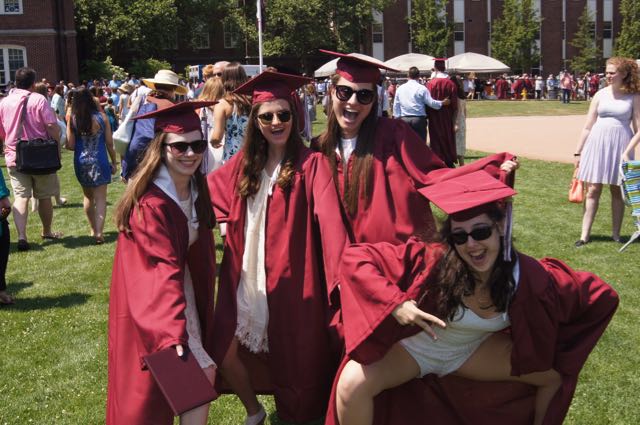 Students who graduated from Scarsdale High School or lived in Scarsdale during their high school years and who have completed their first, second, or third years of college are invited to apply to the Scarsdale Foundation for tuition assistance. For the 2021-2022 academic year, the Foundation awarded need-based grants totaling $139,000 to 31 students attending private and state-supported colleges and universities.
Applications for the 2022-2023 academic year should be submitted online from the Scarsdale Foundation's website: www.scarsdalefoundation.org (click on the College Scholarships link). Completed applications must be submitted by Wednesday, June 1, 2022. Questions should be directed to Scholarship Committee Co-Chairs Anne Lyons or B. Kathleen Munguia at: scarsdalefoundationscholarship@gmail.com.
The Foundation welcomes contributions from the community to augment the funds available for distribution each year. Contributions may be donated to a specially earmarked Scholarship Fund of the Scarsdale Foundation, enabling the Foundation to carry on the tradition of helping students in need pursue a college education. Donations may be made online by visiting the Foundation's website or mailed to the Scarsdale Foundation at P.O. Box 542, Scarsdale, NY 10583.
The Foundation also hosts the Scarsdale Bowl Dinner where Scarsdale individuals are recognized for their volunteer service to the community. The Scarsdale Bowl will be presented to the 2022 recipient on Thursday, April 28 at the Brae Burn Country Club. The 2020 and 2021 Bowl recipients will be honored at the April dinner as well.
For more information regarding the work of the Scarsdale Foundation, please visit its website: www.scarsdalefoundation.org.