Police Report: Thieves Enter Homes to Steal Car Keys and Multiple Burglary Attempts
Thursday, 23 March 2023 08:58
Last Updated: Saturday, 25 March 2023 11:17
Published: Thursday, 23 March 2023 08:58
Traci Dutton Ludwig
Hits: 1707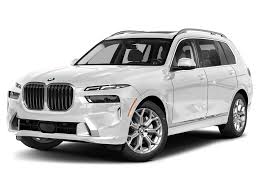 Fatal accident: On March 19, around 12:20 a.m., police and firefighters assisted Westchester County police with a reported car, head-on, into a tree, resulting in a car fire and possible entrapment, on the Hutchinson River Parkway. The fire was observed coming out of all windows of the occupant area. Firefighters stretched a hose line and began knocking the fire down. One WCPD car, Scarsdale Volunteer Ambulance Corps, and several bystanders had also stopped to help. Police reported learning that occupants of the car were still in the vehicle, and one youth had self extricated, was with a bystander and was then transported by SVAC. Firefighters needed an additional tank water tank to extinguish the fire. Firefighters checked the car as the fire knockdown was in progress and confirmed multiple occupants were still in the car's seats and were all deceased. Firefighters completed extinguishing the car fire and the surrounding brush fires, using a total of 1000 gallons of water. Westchester County police was on scene to investigate and notify victims' family.
Harassment
On March 15, police arrested Tania Maurice, 30, from Norwalk, Connecticut, on a charge of second-degree aggravated harassment. The arrest came in follow-up to a police investigation in which Maurice is accused of harassing a Meadow Road person. She was released on her own recognizance following her arraignment, and a temporary order of protection was issued in favor of the victim.
Burglary and attempts
A Gaylor Road resident returned home from a brief trip March 14 and discovered his house had been burglarized in the recent past. Money totaling $1,200 was reported stolen.
A Corell Road resident reported someone attempted to enter her house by cutting a window screen around 4:50 a.m., March 14. The incident was captured by video surveillance. Nothing was reported stolen.
A Vanderbilt Road resident also reported someone attempted to enter her house by cutting a screen overnight March 13 into 14. Nothing was reported stolen.
Stolen cars
A Hampton Road resident's 2021 Infiniti QX50 was stolen from the resident's driveway March 13. The value of the car was reported to be $37,000.The resident believes the car was taken while he was away for a trip.
A Crossway resident reported her front door had been pushed open, an alarm went off, and the resident saw a man standing in her foyer. The perpetrator then grabbed the resident's car and house keys and stole her 2021 BMW X4, valued at $65,000, March 14. While investigating the scene, police noticed a dark colored sedan, possibly a 2018 Mercedes, in front of the house. When police circled back, the sedan fled.
On March 16, a Harvest Drive resident reported someone entered his house, stole a set of car keys and drive away with his $80,000 2023 BMW X7. Video surveillance revealed the perpetrator entered the house and drive away in the BMW. He was described as a tall, skinny male, wearing a hoodie and a mask.
Identity theft
On March 15, an Elmdorf Road resident reported being scammed by an unknown person in November. The person sent him a letter, alleging to be an attorney, and wired a $250,000 payment into an escrow account to allegedly help get an alleged $5 million lottery payment from his ex-husband. Later, the resident was asked to keep a fee and wire the remainder of the money to the unknown person's account. The following week, a $1 million wire was allegedly received, and the bank froze the account due to suspicions of fraudulent activity. In March, the resident received a call from a person claiming to be a federal investigator. The person told the resident he needed to get a new Social Security number and provide it to the person in order for his account to be unfrozen. The resident was suspicious and reported that matter to police.
Death
A 93-year-old Butler Road resident passed away in her sleep at home March 13.
Classroom
During a bingo night for parents and students, a Fox Meadow School classroom was rummaged through but nothing appeared to be missing, a school staff member reported on March 16. Staff thought a student was responsible.
Syringes
A storeowner reported finding used syringes in the parking lot of the Golden Horseshoe Shopping Center March 13. Police arrived to collect and dispose of the syringes. The storeowner said it was not the first time she found syringes in that area.
Suspicious
On March 14, a man entered a Christie Place dry cleaning establishment and asked for a paramedic. When the owner stepped outside with the man, he left the scene. The owner found the behavior suspicious and called police.

An "unkempt man with gray hair" rang a Walworth Avenue and walked away when the homeowner spoke to him through the door March 16.

Kids were ringing doorbells and running away on Walworth Avenue March 18. Police notified the kids' parents, who spoke with their kids.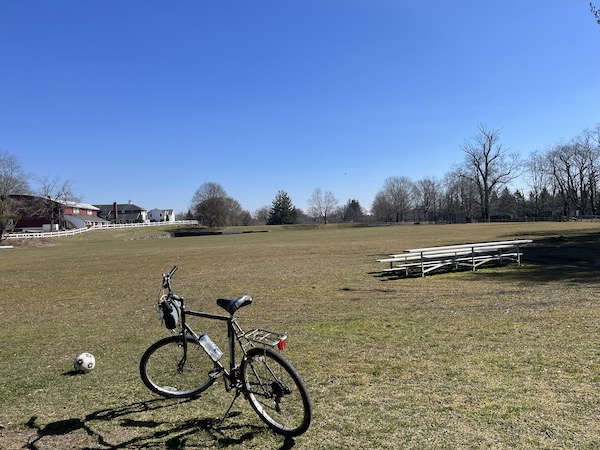 Boulder Brook Field: Photo Credit Jon Mark
Help
A taxi driver passed a confusion elderly pedestrian on Lincoln Road and stopped to help March 18. The man called police and said he didn't known how he ended up outside and didn't know where he was. Police contacted the man's son, who arrived to pick him up.
Police checked the welfare of a caller's ex-fiancé and the caller's children on Sunset Avenue March 18. They were all in good health.
Cars and roadways
On March 13, police helped a driver move a disabled car out of the roadway to await a private tow on Crane and Woodland roads.
On March 14, police issued summonses to the owner of a car parked in a handicapped spot at the Scarsdale High School track.
A car without a valid license plate was parked on Depot Place and police learned it was been driven by a Dunkin' employee March 14. Police spoke with the employee and learned the employee had borrowed the car from a friend to get to work that day. Police advised the employee the car could not be driven on public roadways until its registration and insurance info were made valid.
On March 14, police notified the highway department about a fallen tree at Ramsey and Secor roads, for removal.
On March 15, police noticed a passing BMW on Mamaroneck Road with expired an inspection and no front license plate. Police conducted a traffic stop and issued multiple summonses.
On March 16, police advised a Brambach Road contractor to instruct his workers to refrain from blocking driveways.
A caller reported a hit and run accident involving a school bus on Brewster and Cohawney roads March 16. The 84-year-old driver failed to yield the right of way, as per posted signs, and struck the bus, according to witnesses. Police tracked him down and issued appropriate summonses.
Police notified the highway department about a dead skunk on Farley and Valley roads, for removal, March 16.
A speed meter was broken and knocked to the ground at Forest Lane and Drake Road March 17.
An unlocked car was left running in a Hanover Road driveway March 18. Police notified the owner who went outside to correct the matter.
Police assisted a driver with a flat tire move his car into a parking space on Depot Place to await a tow March 19.
Two car accidents were officially reported in the Village this week.
Civil matters
A Greenacres Avenue woman reported her neighbor's arborist was on her property cutting trees without her permission March 16. The arborist showed police paperwork that the woman signed acknowledging the work and allowing the trees to be cut down. The woman told police she was not expecting the volume of work and had changed her mind. The arborist said she would have her crew stop work within the hour and discuss the matter with the resident and the neighbor, who was her client.

A Palmer Avenue resident reported pine branches had been tied together with a rope on her property March 16. Police removed the "rope," which was actually nylon webbing and observed a branch then droop to the ground. Police surmised the branches had been tied up so landscapers could perform mowing work. They advised the resident.

An Archer Lane resident reported damage to her landscaping March 18. She suspected her ex-landscaper might be the culprit but she had no evidence or proof.

Police mediated a dispute between a gas station employee on Scarsdale Avenue and a customer March 19. Gas totaling $32 was accidentally pumped into the car, and the customer ended up paying for it.
Animals
Police shot a sick raccoon on Morris Lane in the interest of public safety March 18.
Village code
Police issued a summons to a landscaper for using a gas-powered blower on Brambach Road in violation of code March 15.
Police issued summonses to landscapers for using gas-powered blowers on Autenreith Road and Brite Avenue in violation of code March 17
Police removed and discarded an illegally posted signs on Harwood Court March 17 and Crane Road March 18. Summonses were issued.
Police issued a summons to a landscaper for using gas-powered blowers on Drake Road March 18.
A driver stopped on Foxhall Road to used his phone, and loud music coming from the car was disturbing neighbors March 19. Police advised the driver, who then left the area.
Lost and found
A Hampton Road resident reported finding a key fob inside her daughter's parked car Marc 13. The resident said no one in the family could identify the fob's owner,
Firefighters
Car Fire
In March 15, firefighters were called to a working car fire at Swarthmore Road and Haverford Avenue. There, they opened the hood and extinguished a fire in the engine bay. The area of origin was determined to be the driver's side headlight and front left radiator support. A severed winch cable was lying on the radiator support and battery, with the remainder of the winch and cable lying on the ground near the drivers' rear passenger door. According to the driver, he was attempting to charge a dead battery with a winch cable to an alternate power source related to a rear aftermarket bass speaker in passenger compartment of vehicle. The winch line resting on the positive terminal came in contact with the grounded radiator support and ignited. The operator closed the hood of the vehicle and pulled on the winch cable until it burned and severed. The car was towed to a mechanic's yard, and the 40-year-old Connecticut driver was given a courtesy ride to Central Taxi.
Firefighters advised an Autenreith Road resident to call a plumber to assist with sewage backup problems March 13.
On March 14, firefighters extinguished a fully-contained chimney fire at a Carthage Road house. They confirmed the fire had not spread, was fully out, and advised the homeowner to have the chimney professionally cleaned and serviced.
Firefighters identified a reported odor in a Fox Meadow Road house as originating from a skunk March 14.
Firefighters entered a locked house on Sage Terrace though an open window and unlocked the door from inside to reunite a parent and sleeping child March 15.
Firefighters assisted EMS workers access a Clarence Road patient March 15.
Firefighters replaced an open sewer cap in a Brite Avenue house after the homeowner complained of an odor March 15.
Firefighters assisted with a car accident, with injuries, at Post and Popham Roads March 16.
Firefighters stood by for Con Edison at the site of a reported gas odor in a Sycamore Road house March 16.
On March 17, firefighters responded to a reported "gas line damaged by contractor" on Mamaroneck Road. On arrival, they found a tree up against the house, with no gas leak or contractors on scene. The gas service to the structure was shut off at the meter, which was located adjacent to the downed tree. The tree root system could have possibly compromised the house gas service in the future, or damaged the gas system during the tree's removal. Con-Ed gas arrived on scene to mitigate the risk of a possible gas leak in the future.
Firefighters helped a citizen remove a ring from her right middle finger March 17.
Firefighters assisted Hartsdale firefighters with a roof fire in their jurisdiction March 17.
Firefighters stood by for Con Edison at the site of burning brush on Mamaroneck Road March 18. They also found a utility pole burning at its top, with a dropped primary insulator bar on the ground, thus causing a short. Firefighters assisted in blocking the area and extinguishing a burning stump.
Firefighters assisted with two car accidents on the Hutchinson River Parkway March 19.
This report covering police and fire department activity from March 13-19 has been compiled from official information.
This report covering police and fire department activity from March 6-12 has been compiled from official information.

This police report is sponsored by Scarsdale Security who does more than just security. Contact them about remote video for your home or business. Call 914-722-2200 or visit their website.