Dad Charged with Endangering Children's Welfare and Smoke is in the Air
Thursday, 01 June 2023 11:56
Last Updated: Friday, 02 June 2023 16:12
Published: Thursday, 01 June 2023 11:56
Traci Dutton Ludwig
Hits: 2667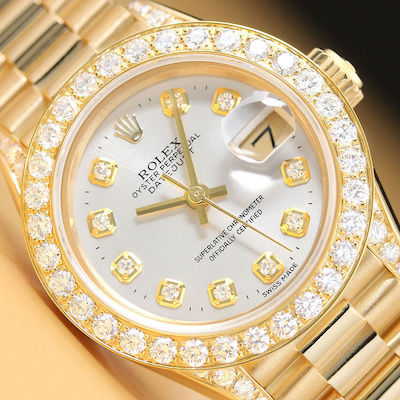 Arrested: a Bradley Road man was arrested and charged with endangering the welfare of a child after he permitted his eight-year-old and two-year-old to be home alone, and the children were found wandering in the roadway. The arrest report claimed a similar previous incident had also occurred. He was released on his own recognizance with a future court date.
Stolen
A Cayuga Road resident reported the disappearance of three watches – two Cartier and one Rolex with a combined value of $20,000 – from her house May 22. She last saw them in a bedroom closet in March. She contacted a housekeeper who was the last known person in the house, but she did not hear back.
A Boulevard mother reported her daughter's basketball bag was stolen from her front porch May 25. It contained sports equipment.
Two packages delivered by Amazon were stolen from a Rock Creek Lane porch May 27. They contained electrical prong converters, valued at $5 each.
Smell Smoke?
On Tuesday afternoon many residents noticed the acrid smell of smoke in the air. Turns out they were not imagining it. The National Weather Service reported that a plume of Canadian wildfire smoke drifted over our area and caused the smell and a decrease in air quality. The haze extended across much of New York State and into the Hudson Valley. The National Weather Service in Albany said, "Smoke from Nova Scotia wildfires is (moving) westward. This smoke is being smelled at ground level. Be alert if you are planning to be outside later today/tonight. Smoke can hurt your eyes, irritate your lungs and worsen respiratory illnesses."
Car break-in
On May 23, a man attempted to break into a parked car on Franklin Road.
Identity theft
On May 22, an Edgewood Road man reported that a forged check was cashed in his name for $9,800.
On May 27, an Edgewood Road man reported someone fraudulently attempted to withdraw money from his pension account.
Harassment
A Brewster Road woman alleged that a neighbor pushed her and videotaped her May 27. The neighbor said he was video-documenting work that required a permit. He denied pushing her. They were disputing the property line. Police advised them to consult with Village Hall.
Help
On May 22, police performed a welfare check of a Palmer Avenue resident.
Police mediated a dispute between a married couple in Edgewood May 27.
Death
A caller reported his 85-year-old mother who lived at Christie Place passed away at home May 26.
Cars and roadways
A bus carrying one child got into an accident at Church Lane and Popham Road May 22. No injuries were reported.
On May 22, police helped a driver who ran out of gas on Mamaroneck Road.
A "aggressive" man told police he thought he was being targeted by parking enforcement on Depot Place May 23. Police advised him to follow parking rules and address his concerns at Village Hall.
Police put a manhole cover back in place at Murray Hill Road May 23.
Police asked a driver to move her illegally parked car on Brewster Road, and they issued a warning May 23.
A parked car on Tompkins Road has a valid registration as per DMV, but it was showing an expired sticker and expired inspection May 24. Police issued a warning.
Highway workers removed a dead squirrel from Richbell Road May 27.
Police towed a car parked on Post Road May 28.
Four car accidents were reported in the Village this week.
Village code
Illegally posted signs on Brewster Road and Sage Terrace were removed as per police instruction May 22. They removed and discarded a sign from Crane Road May 25.
Two solicitors on Mamaroneck and Park roads were told they needed permits to work the Village May 25. On May 26, they were still soliciting in the Village, and they received summonses.
On May 26, workers were told to start work at a permissible time at an Old Lyme Road job site.
Teen siblings were arguing loudly over a news article and neighbors complained May 28. They and their mother apologized.
Animals
Police advised a Ridgecrest West resident that neighbors complained about the resident's barking dog May 27. The resident said she would keep the dog away from guests to encourage the dog to be quiet.
On May 28, a barking dog was brought inside a Spruce Lane house after neighbors complained.
Lost and found
On May 23, a Heathcote Road man reported losing his license in the Village.
A woman found an iPhone on Spencer Place and gave it to police May 27.
Keys were found on Birchall Drive May 27. Police vouchered them.
Firefighters
Firefighters assisted with a car accident on Saxon Woods Road May 22.
Firefighters removed a teargas incendiary device from a Woodlands Place location May 22. A Westchester County bomb squad picked it up.
Firefighters helped an elderly Saxon Woods Road resident get back in bed May 22.
Gas-powered saws created a carbon monoxide buildup in a Spier Road basement May 23. Firefighters ventilated and instructed workers on proper and unsafe use of equipment. A building department inspector was called to examine the structural integrity of work in progress.
Firefighters helped EMS workers with a patient who fell on Tisdale Road May 23.
Smoke on Locust Lane was traced to an improper burn in a drum in a resident's backyard May 25. Firefighters instructed the homeowner about proper fire pit use and put out the fire with a garden hose.
On May 27, firefighters assisted with a malfunctioning sprinkler system on Crest Lane.
This report, covering police and fire department activity from May 22- 28, has been compiled by official information.

This police report is sponsored by Scarsdale Security who does more than just security. Contact them about remote video for your home or business. Call 914-722-2200 or visit their website.