Police Report: Westchester Teen Arrested for Terroristic Threat, Drunk Driver and Passenger Found with Cocaine in Car
Tuesday, 15 May 2018 14:59
Last Updated: Tuesday, 04 February 2020 16:46
Published: Tuesday, 15 May 2018 14:59
Traci Ludwig
Hits: 5936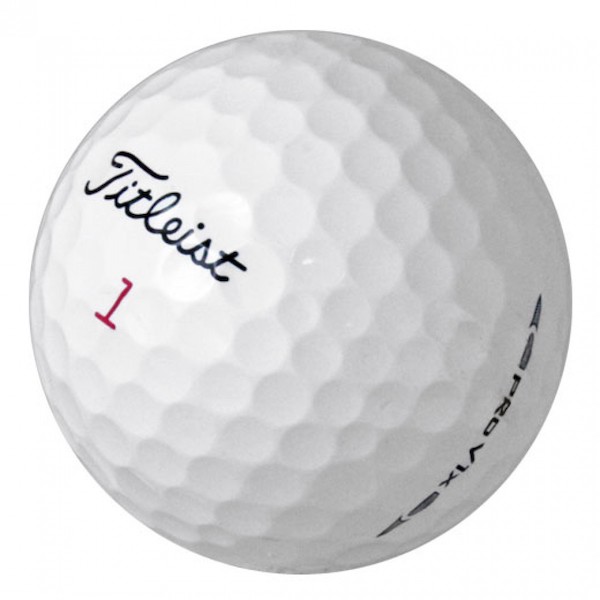 Arrests: On May 12, 2018, a 16 year-old Chappaqua boy was arrested for making threats to initiate a school shooting at the Westfield Day School in Armonk. NYS Police from Somers in conjunction with the North Castle Police Department and the Westchester County DA's office arrested the boy for making a terroristic threat and for aggravated harassment in the 2nd degree. Investigators at the New York State Intelligence Center received information, via hotline, that he had made threats to initiate a school shooting at the Westfield Day School in Armonk, NY. A subsequent investigation revealed that he had made several threats via texts to another student, including sending a photograph of himself holding what appeared to be a rifle. He was found at his home in Chappaqua and admitted to making the threats. He was subsequently arrested by the NYS Police. Four legally owned rifles were found at the house and they were subsequently removed by the State Police. Police.
Westchester County District Attorney Anthony A. Scarpino, Jr. said, "We take school threats very seriously and will continue working closely with New York State Police and other law enforcement agencies to keep our children safe. In this case, we commend the New York State Police Intelligence Center and North Castle Police Department for their swift action." He was arraigned in the Town of North Salem Court and remanded to the Westchester County Jail in lieu of $15,000 cash bail or $30,000 bond.

DWI Arrests
While conducting traffic enforcement on Post Road after midnight May 12, police observed a 2018 Honda travelling without its lights on. Police conducted a traffic stop and noticing the driver and front seat passenger were making excessive movements as petrol approached the car. Upon making contact with the car's occupants, police noticed the front seat passenger – Jose I. Vidal, 34, of White Plains – had his hands between his legs, as if he was attempting to conceal a weapon or contraband. Patrol also noticed the driver – Edwin Roberto Tonato, 33, of White Plains – holding his groin area as if he was also attempting to conceal something. Patrol called for backup to assist with the investigation and asked the occupants of the car to step outside. Patrol conducted field sobriety tests, which Tonato failed. Tonato was placed under arrest for driving while intoxicated. An alco-sensor test indicated a preliminary blood alcohol level of .16 percent. At headquarters, a Datamaster confirmed Tonato's blood alcohol content was .18 percent. An inventory search of the car found a small bag containing cocaine beneath the front passenger seat, as well as two empty beer bottles in the back seat. Tonato was charged with driving while intoxicated (first offense), aggravated DWI with a blood alcohol content of .18 or more with no priors, seventh-degree criminal possession of a controlled substance, having an open container of alcohol on a highway and an equipment violation. The car was impounded and Tonato was released on his own recognizance to his wife, with an appearance ticket for Scarsdale Village Justice Court, returnable May 16. Vidal was questioned about the bag of cocaine under his seat, but he denied any knowledge of the cocaine. Vidal was arrested and charged with seventh-degree criminal possession of a controlled substance. He was released on his own recognizance with an appearance ticket for Scarsdale Village Justice Court, returnable May 16.
On May 12, at 1:45 a.m., police arrested Darwin E. Maldonado Jerez, 21, of White Plains, on charges of driving while intoxicated (first offense) operation of a motor vehicle with a blood alcohol level of at least .08 of one percent and driving left of pavement. The arrest occurred after police stopped Jerez's car on Mamaroneck Road and detected a strong odor of alcohol coming from Jerez's breath. Jerez told police he had been at a friend's house in Mamaroneck and had consumed four beers. Police asked Jerez to perform field sobriety tests, and Jerez failed these tests. A preliminary alco-sensor test measured Jerez's blood alcohol level at .17 percent. At headquarters, a Datamaster test confirmed Jerez's blood alcohol level at .17 percent. Following Jerez's arrest at headquarters, he was released on his own recognizance with an appearance ticket for Scarsdale Village Justice Court, returnable May 16.
Suspended registration arrest
On May 13, police arrested Shaquan M. Taylor, 44, of White Plains, on charges of operating a motor vehicle with a suspended registration and second-degree aggravated unlicensed operation of a motor vehicle with three or more suspensions on three or more dates. Patrol learned of Taylor's numerous suspensions after a license plate reader sounded in a patrol car when Taylor's car passed on Post Road. A department of motor vehicles database check indicated Taylor's registration had been suspended nine times. The suspensions included eight scoffs on four different dates. Taylor was arrested and released on $250 cash bail, with an appearance ticket for Scarsdale Village Justice Court, returnable June 13. The license plates were removed from Taylor's car, and it was towed to his residence at his request.
Stolen bicycles
A caller reported her $250 pink and purple Diamondback mountain bicycle was stolen from Scarsdale Avenue May 7. The caller said she chained the bike to a wooden fence that lines the walkway to the train station in the morning, and when she returned in the evening, the bike was missing. On May 9, while walking home from the Hartsdale train station, a woman found a pink and purple bicycle in the bushes on Fountain Terrace. The woman thought it was an odd place for a bike and, given the rash of recent bicycle thefts in the village, she brought it home with her and called police. Patrol picked up the bike and discovered it was the same bike reported stolen from the fence area on Scarsdale Avenue May 7. Patrol returned the bike to its owner. On May 9, a purple and gray Schwinn bicycle with two helmets was reported stolen from a Walworth Avenue garage. The bicycle was valued at $350.
Identity theft
On May 9, a Brambach Road woman reported a fraudulent check was written against her Chase Bank business account. A Chase employee thought the check was suspicious and alerted the woman 's attention to the fraudulent check. A stop payment was put on the check, and the account was closed. A real estate agent in the village reported that someone fraudulently assumed her identity and entered into a fraudulent real estate transaction with a person who was allegedly selling a timeshare property in Mexico. As part of the fraudulent sale, a victim paid $3875 to the person who had assumed the real estate agent's identity. The victim asked for her money back when she realized the transaction was fraudulent, and after she did not received her money back, she filed a complaint with the NYS department of licensing against the actual real estate agent in Scarsdale. The real estate agent reported the matter to police in order to start the process of disputing the complaint. On May 10, a White Road resident reported someone fraudulently used his Social Security number to open an account with a life insurance company. He learned of the account when he received a letter from the IRS claiming the resident owed taxes on a gain made on the account in 2016. The resident contacted the life insurance company to report the account as fraudulent and to close the account. The resident said he reported the fraudulent matter to the IRS but he had not yet heard anything back, Patrol advised the resident to the report the matter to the IRS in writing.
Check fraud
On May 11, an 18-year-old Quaker Ridge girl reported a man who attempted to hire her for a tutoring job over Craigslist had possibly scammed her. The girl told police she put up an ad on Craigslist, offering to tutor general school subjects. She received a response from a man stating he was interested in hiring a tutor for his 14-year-old daughter. The man contacted the girl via text message to her cell phone, as the girl had posted her name and cell phone number on the Craigslist ad. The two texted back and forth about the alleged tutoring job for about a week. The man said he would send a check to the girl's house. She then received a check for $3,950. The man told her the check was to cover several months of tutoring. The girl took the check to a Citibank branch in Larchmont to inquire if the check was legitimate. There, a bank employee examined the check and said there was no record of the routing number. The girl told police she was more concerned about the man knowing her address, rather than the check being fake or not. While at headquarters, the girl texted the man and told him she was no longer interested in tutoring his daughter, and she requested that he no communicate with her.
Attempted break-in
A Walworth Avenue resident reported someone broke one of the windows at his house in a possible attempt to enter the house May 9. The resident reported he and his wife were upstairs and heard a loud crash of glass in their downstairs living room. The resident went downstairs and noticed their glass patio door had been shattered and pushed in. At that time, the resident called 911.
Pursuit
On May 13, at 1 a.m., patrol was conducting traffic enforcement on Post Road and noticed a car speed by at approximately 66 miles per hour. Patrol turned on the patrol car's flashing lights and siren and attempted to conduct a traffic stop. The driver sped away from police, pulled into a U-shaped driveway on Windmill Circle and then pulled across Post Road into another driveway. There, the driver opened the door, placed one foot outside the car and turned toward patrol. Patrol instructed the driver to stay inside his car. The driver said "OK" and immediately ran up the Post Road driveway and ran to the back of the house. Patrol called out the foot pursuit on the police radio but quickly lost visual contact with the driver. The driver was described as a black man with short hair, a short beard and wearing a black jacket. Police conducted an extensive canvas of the area. They retrieved a cell phone from the ground near a fence that separates Post and Montrose roads. Later, the driver was seen running through backyards on Fairview Road in the direction of White Plains. White Plains police were notified and assisted with the canvas. White Plains police said the registered owner of the car, who matched the description of the driver, was known to their department. White Plains police saw the registered owner /driver run into a building near Post Road and New York Avenue in their jurisdiction. At that time, the search for the driver was called off. Scarsdale police impounded the car and vouchered the car keys, $228 cash found inside the car and a wallet containing debit cards.
Assistance
Police checked the welfare of a 51-year-old Fox Meadow woman at the request of her mother May 7. The woman was fine and declined assistance. An elderly woman left her house on Elmdorf Road, and her worried family called police because they did not know her whereabouts May 7. Police located the woman walking on Chase Road and drove her home. A daughter asked police to check the welfare of her Quaker Ridge parents May 11. The parents were OK and contacted their daughter.
Golf ball
An errant golf ball from Quaker Ridge Golf Club struck a car window and broke it while the car was traveling on Griffen Avenue May 8. The club superintendent was on scene when police arrived. He made arrangements with the driver to cover the cost of damages to the car. Police documented the incident.
Taxi dispute
A taxi driver called police alleging that an Overhill Road passenger was refusing to pay a $25 fare around 4 a.m., May 13. Police arrived at the scene, and the passenger said he thought he could pay by credit card, but this was not the case. Police suggested the passenger go inside and get cash to pay the fare. Patrol stood by while the transaction was completed.
Death
A Stonehouse Road woman passed away at home May 9. While patrol was assisting the deceased woman's daughter, the daughter asked patrol to remove a gun from the house. The gun had belonged to the daughter's father who had already died in the past. Patrol took custody of the gun – an Iver Johnson Third revolver – for safekeeping.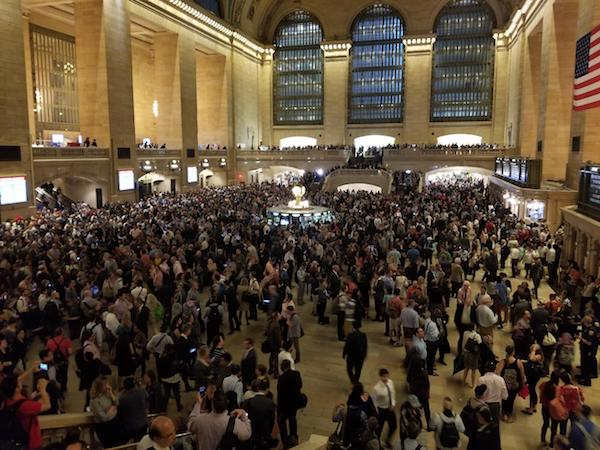 Thousands were stranded in Grand Central Tuesday night due to thunder storms
Cars and roadways
On May 7, police stood by while AAA changed the tire of a disabled car on Mamaroneck Road. A fallen cable wire was reported on Thornwood Place May 8. The cable provider was notified. Police notified highway workers about potholes on Olmsted Road May 9. Patrol directed traffic on Murray Hill Road while mourners were attending a shiva May 9. A car's engine stalled at Murray Hill and Post roads May 10. Patrol called a tow to remove the car from the roadway. Three bicycles were chained to parking meters or signs on Scarsdale Avenue – a red Raleigh, a black Bianchi and a gray Univega – May 10. Police left removal notices on all three bicycles. Patrol stood by while a motorist with a disabled car waited for roadside assistance on Mamaroneck Road May 10. Patrol notified the highway department for removal of a large branch on Greenacres Avenue May 11. A car's engine abruptly shut off at Normandy Lane and Old Lyme Road May 11. Patrol helped the driver push the car into a safe location while the driver awaited a tow. Construction vehicles were obstructing traffic at Weaver Street and Heathcote Road without valid work permits May 12. Police shut down the construction activity for the day and cleared the congestion, pending the obtainment of proper permits. On May 13, a caller advised a car pulled to the side of Bypass and several people got out at 11:57 p.m., May 13. One person was possibly naked, the caller said. Patrol arrived at the scene and observed several people standing outside a car with a flat tire. They were changing the tire, and all of them were fully dressed. A newspaper delivery person's car sustained a flat tire and was left at the corner of Tompkins and Cohawney roads for several hours without the driver notifying police May 13. Patrol issued a summons for parking 12 inches away from the curb. A caller reported she could not find her car after parking it in the village May 13. She last saw it in the DeCicco's Marketplace parking lot. After further inquiry, the caller discovered her car had been towed to a lot in White Plains. No police action was necessary. Police removed a fallen wire from Brookby Road May 13. A portable pizza oven trailer unhinged from a vendor's truck on Mamaroneck Road May 13. The driver stopped the truck and was waiting for help from his boss. Police stood by to direct traffic around the disabled vehicle and equipment until the driver's boss arrived and reattached the equipment to the vehicle. Eight car accidents were reported in the village this week.
Wildlife
A woman reported a possibly sick raccoon beneath a car parked in a Tunstall Road driveway May 9. Patrol notified the owner of the house that there was a raccoon under her car. Patrol offered to provide contact numbers for trappers, but the homeowner declined. Later that day, police received a second call about a sick-looking raccoon on Tunstall Road. When police arrived, they found a dead raccoon that had apparently been hit by a car. Sanitation workers were informed and removed the carcass for disposal. A Brewster Road woman reported a possible ill raccoon in her shed May 10. When police arrived, the homeowner informed them that the raccoon had moved under her deck. Patrol was unable to locate the raccoon and provided the homeowner with trappers' contact information. The highway department removed a dead opossum from the intersection of Popham Road and School Lane May 12.
Village code
Police advised a pest control solicitor on Weaver Street that she needed a proper permit to solicit in the village May 8. She told police she would make sure her company obtained proper paperwork from the Village.
Lost and found
A village employee found a handbag on Woodland Place May 7. While police were collecting the handbag for safekeeping, the owner of the handbag contacted headquarters looking for her lost property. She retrieved it from headquarters.
Firefighters
A man renting a house on Benedict Road accidentally locked himself out May 11. Police and firefighters checked his identity and opened a second-floor window to gain access to the house. This week, firefighters assisted at six car accidents in the village and on parkways. They responded to 14 false fire alarms caused by device malfunction, shower steam, cooking smoke, dust and batteries being changed.
This report covering police and fire department activity from May 7-13 has been compiled from official information.


This police report is sponsored by Scarsdale Security who does more than just security. Contact them about remote video for your home or business. Call 914-722-2200 or visit their website.